Articles by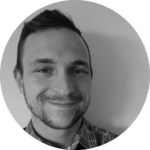 Zoltan Vardai
Zoltan is a writer at Forkast with a deep passion for storytelling and blockchain. Prior to joining the team, he worked as a marketing and content writer, focused on software and technology. Zoltan holds a master's degree from the Ludwig Maximilian University of Munich and is interested in the future of global financial decentralization.
@ZVardai
October 2022
Why has Ripple Labs been in the U.S. SEC's crosshairs and what's the difference between Ripple and XRP?
A recent token launch on Ethereum pushed the network into a deflationary state and the blockchain's shift to PoS may lower supply even further.
October 2022
The most critical upgrade in Ethereum's history is just around the corner, so what will it mean for prices of cryptocurrency?
September 2022
August 2022
August 2022
August 2022
August 2022
Axie Infinity is a blockchain-based game that rewards players with cryptocurrencies and NFTs. Learn all about how Axie Infinity is creating a play-to-earn revolution in this Forkast explainer.
The metaverse is envisioned as the next iteration of the internet, introducing an immersive digital universe. Find out what this means for the future of our online lives — beyond all the marketing hype — in this Forkast.News explainer.
August 2022
BAYC is one of the hallmark NFT collections and a billion-dollar ecosystem. This Forkast explainer explores the cartoon primates and what makes them so special.
August 2022
August 2022
NFTs are finding novel uses across many sectors, from fashion to real estate. What industries stand to benefit most from this technology in the year ahead?
August 2022
August 2022
August 2022
August 2022
What are the different kinds of blockchain, and how do they compare? Learn all about public, private and permissioned platforms in this Forkast.News explainer.
August 2022
With Ethereum 2.0 still in development, rival blockchains like Cardano, Binance Smart Chain, Solana and Polkadot are hot on Eth's tail. Who might prevail, and why?
August 2022
What is blockchain and how can it help smaller companies? A special panel sponsored by Blockchain-based Service Network explores the use cases.
Ethereum is much more than a cryptocurrency, and it has already attracted huge interest among investors. What's all the fuss about? Forkast.News explains.
August 2022