Bitcoin and Ether fell during afternoon trading in Asia, along all other top 10 non-stablecoin cryptocurrencies by market capitalization, excluding XRP. NFT sales on Bitcoin rose over 63% in the past 24 hours, boosted by the Space Pepes collection. Asian equity markets were mixed, while U.S. stock futures rose as investors remained optimistic over the U.S. debt ceiling negotiations.
See related article: Ordinals inscriptions slow down but Bitcoin congestion lingers
Top cryptos in the red
Bitcoin fell 1.83% to US$26,885 in the 24 hours to 4:30 p.m. in Hong Kong. Ether fell 1.05% to US$1,807
XRP token was the only coin in the green, rising 3.47% to US$0.4618, after leading the losses yesterday.
Solana saw the biggest daily loss with a 2.12% drop to US$20.47, followed by Cardano's 2.05% slide to US$0.3705.
The total crypto market capitalization fell 1.25% to US$1.12 trillion in the past 24 hours, while the total crypto market volume decreased 6.45% to US$31.01 billion.
Ethereum NFT sales down for a third day as Space Pepe sales soar
The Forkast 500 NFT index inched down 0.05% to 3,385.02 points in the 24 hours to 4:30 p.m. in Hong Kong but rose 0.49% during the week.
Ethereum's 24-hour NFT sales decreased for the third consecutive day, dropping 6.80% to US$15.9 million. Bored Ape Yacht Club sales, the largest Ethereum-based NFT collection, fell 65.93% to US$366,868 while Mutant Ape Yacht Club sales rose 35.80% to US$67,331.
NFT sales on Bitcoin rose 63.99% to US$13.8 million, boosted by a 21,222.37% surge in sales for Space Pepes, which generated US$7.2 million in 24-hour sales for the network, according to CryptoSlam data. Space Pepes are a Bitcoin-native NFT collection based on the Pepe the Frog meme.
U.S. equities strengthen on U.S. debt ceiling negotiations.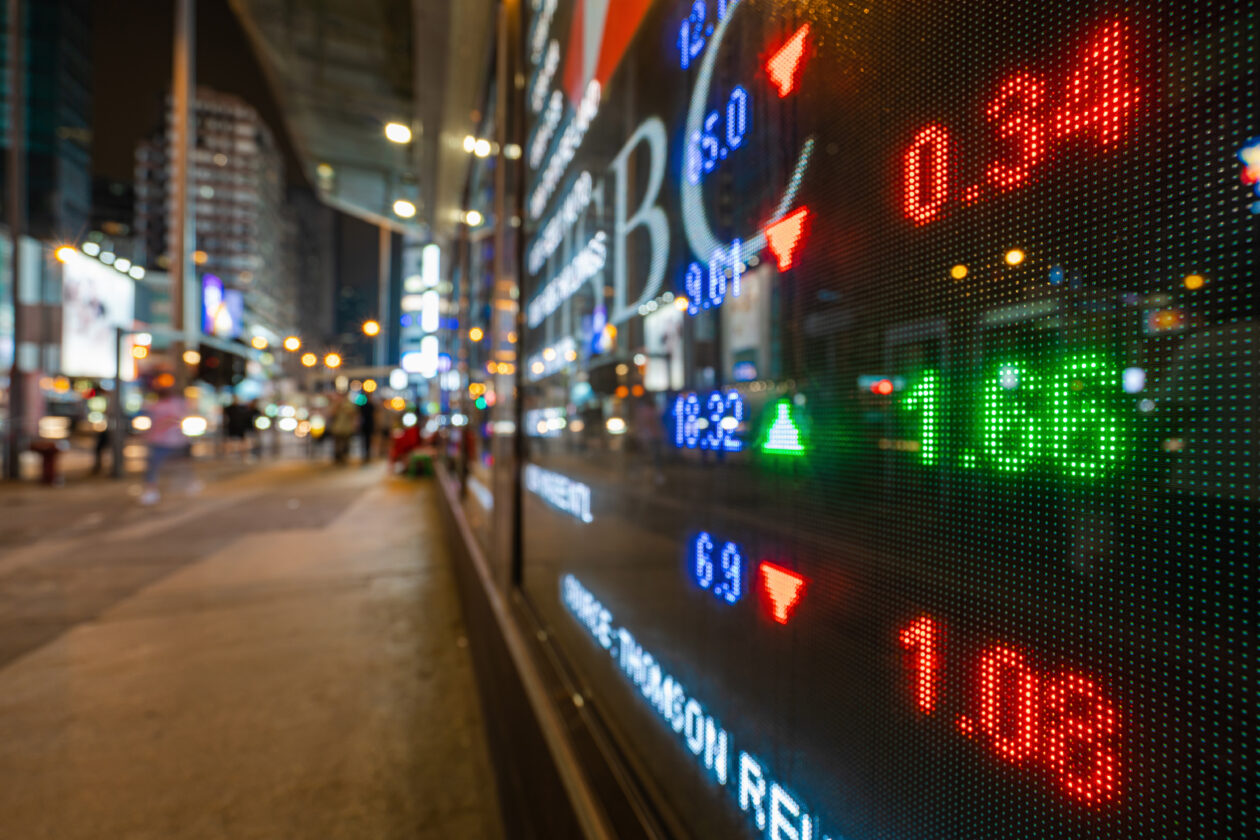 Asian equity markets were mixed on Friday, as investor concerns persisted over China's post-pandemic recovery, which caused the offshore yuan to weaken past the US$7 mark, hitting its lowest level since early December.
The Shanghai Composite fell 0.42% while Hong Kong's Hang Seng Index fell 1.40% to 19,450.57 points, its lowest close since March 20. Japan's Nikkei 225 rose 0.77% and the Shenzhen Component Index rose 0.12%.
Major U.S. stock futures strengthened as of 4:30 p.m. in Hong Kong. The S&P 500 futures index inched up 0.18%, the tech-heavy Nasdaq-100 futures also gained 0.18%, and the Dow Jones Industrial Average futures increased 0.186.
Market sentiment was lifted by positive corporate news from chipmaker Nvidia, which surged nearly 5% after announcing that it joined ServiceNow to build enterprise-grade artificial intelligence solutions.
Investors continued monitoring the negotiations over raising the U.S. debt ceiling. House Speaker Kevin McCarthy suggested on Wednesday that a potential deal could come as soon as next week.
Bolstered by optimism regarding the debt ceiling negotiations, the U.S. dollar fell 0.28% in the past 24 hours, but remained around its two-month high of 103.2 points, on track to gain for the second consecutive week. The euro rose 0.26% to US$1.07.
See related article: How blockchain can shift electric car use into the fast lane