Articles by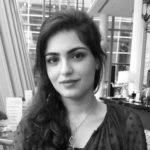 Maha Shah
Maha is a producer at Forkast. She previously worked for Bloomberg TV, Google and Cheetay, and has lived and worked in Pakistan, Singapore, Hong Kong and Qatar. She holds a Master's degree in Journalism from the University of Hong Kong. Maha is passionate about traveling, baking and eating. She also loves to come up with out-of-box ideas and has the ability to make the most mundane tasks exciting.
September 2023
The JPEX scandal sheds light on the vulnerabilities in Hong Kong's crypto marketplace, prompting reflection on regulatory safeguards as the city aspires to be a global digital asset hub, former SFC regulator Angelina Kwan says.
June 2023
Binance Abu Dhabi's chief Dominic Longman discusses the UAE's approach to cryptocurrencies and the state's support for innovation.
Ghassan Jumblat, fintech director at financial services company Integrated Communications Channel discusses the evolution of the cryptocurrency and blockchain industry in Dubai in the United Arab Emirates, as the city positions itself as a future hub for digital assets.