Articles by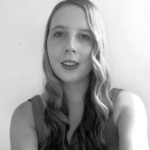 Kari McMahon
Kari McMahon is a London-based freelance journalist who writes about markets, business and technology topics with a specialist focus on the crypto industry. Her work has appeared in The Block, Business Insider and Unchained. She holds a Masters in Journalism from Northwestern University and spent the first part of her career as a python software developer.
September 2023
FTX's former CEO, Sam Bankman-Fried, faces DOJ scrutiny with seven charges. Here are the six key figures in the coming crypto courtroom showdown.
The 9 key pieces of information you need to know ahead of the FTX founder's first trial on Oct. 2
August 2023
This first installment in a 3-part series on the U.K. digital asset industry looks at recent efforts to regulate crypto and expand the sector.