Bitcoin rose above US$27,000 in Tuesday afternoon trade in Asia and Ether climbed above US$1,800. All other top 10 non-stablecoin cryptos also strengthened, with Polygon leading gains followed by Tron. Investors continue to monitor U.S. debt ceiling negotiations. Asian equities fell and U.S. stock futures slipped. Crypto exchange Hotbit announced it is shutting down from May 22 and has asked users to withdraw their assets before June 21.
See related article: Hong Kong? Singapore? Tokyo? Seoul? Dubai? The race is on for the Web3 hub of Asia | Part 1
Top 10 cryptos rise; Hotbit shuts operations
Bitcoin, the world's largest cryptocurrency, rose 1.71% to US$27,309 in 24 hours to 4 p.m. in Hong Kong, bringing its weekly gains to 0.18%, according to CoinMarketCap data.
Ethereum, world's second biggest cryptocurrency, gained 2.35% to US$1,854, after rising 1.72% on the week.
"Monetary policy remains a potent force for crypto markets and volatility could be fueled by a number of interventions from various [U.S.] Federal Reserve members and other central bankers today and during the week," Denys Peleshok, head of Asia at London-based financial trading firm CPT Markets, said in an email.
"More aggressive comments from Federal Reserve members could put some pressure on Bitcoin and Ethereum," Peleshok added.
Polygon's Matic token climbed the most, gaining 3.24% to US$0.8812, and is up 2.01% on the week.
Tron was the second biggest gainer in 24 hours, rising 2.78% to US$0.07861, and has gained 11.43% over the past seven days.
The total crypto market volume rose 35.99% to US$30.69 billion, while the global crypto market capitalization strengthened 1.54% to US$1.14 trillion.
Among crypto exchanges, Hong Kong-based Hotbit is the latest to cease operations, raising investor concerns that more exchanges may shut as regulations tighten. The exchange has asked all users to withdraw their remaining assets before June 21.
In August last year, Hotbit said it was forced to suspend operations for several weeks due to an investigation regarding a former Hotbit employee's involvement in a project that violated laws.
"Centralized exchanges (CEX) are becoming increasingly cumbersome, with highly complex and interconnected businesses that are difficult to comply with, whether for compliance or decentralization, and are unlikely to meet long-term trends," Hotbit said on Tuesday.
"The industry has experienced a series of crises, including the collapse of FTX, bank crises causing USDC off-peg incidents, resulting in continuous outflows of funds from CEX users, including Hotbit, and deteriorating cash flow," it added.
Ethereum 24-hour NFT sales drop
The Forkast 500 NFT index inched down 0.1% to 3,391.49 points in the 24 hours to 4:30 p.m. in Hong Kong while declining 0.01% during the week.
Ethereum's 24-hour NFT sales fell 9.39% to US$13.5 million as sales for the Bored Ape Yacht Club, the largest Ethereum-based collection, also fell 31.69% to US$327,858. Mutant Ape Yacht Club sales fell 12.15% to US$790,220, while sales for DeGods rose 76.06% to US$760,204.
NFT sales on Bitcoin also fell for a second day this week, down 12.01% to US$2.8 million, according to CryptoSlam data.
As for the day's most notable sales, Bored Ape #5282 sold for US$82,345 while Bored Ape #3545 sold for US$82,045.
Asian equities, most U.S. stock futures drop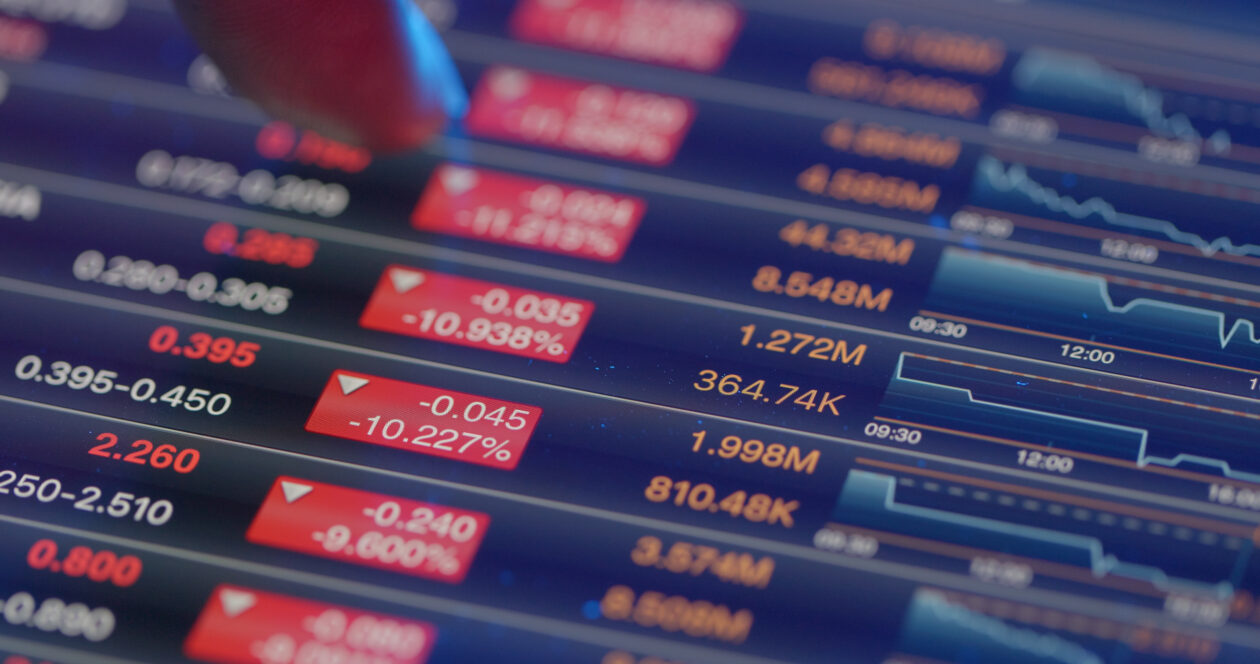 Asian equities fell on Tuesday as investors traded cautiously after U.S. debt ceiling negotiations failed to conclude in a consensus on Monday, just 10 days before the U.S. runs out of cash.
Most U.S. stock futures were slightly down as of 4:30 p.m. in Hong Kong, except the tech-heavy Nasdaq-100 futures, which rose 0.013%. The S&P 500 futures index inched down 0.071% and the Dow Jones Industrial Average futures fell 0.14%.
China may face a tough economic path ahead, after it banned products made by U.S. memory chip maker Micron Technology, citing "network security issues", indicating rising tensions between two of the world's biggest economies.
British Prime Minister Rishi Sunak reportedly said during a Group of Seven (G7) summit that China poses the biggest challenge to global security and prosperity and is increasingly authoritarian at home and assertive abroad.
This adds to China's potential economic woes, as it faces a new Covid-19 wave that may have as many as 65 million cases per week by the end of June. This follows after the world's second largest economy has been struggling to recover from three years of pandemic-induced disruptions.
The Shanghai Composite dropped 1.52% and the Shenzhen Component Index lost 1.03%. Hong Kong's Hang Seng Index fell 1.25% and Japan's Nikkei 225 dropped 0.42%.
European investors were pessimistic after the HCOB Flash Manufacturing purchasing managers index (PMI) fell to 44.6 in May, from 45.8 in April, pointing to the sharpest contraction in factory activity in three years.
Following the release, the pan-European STOXX 600 fell 0.28% and Germany's DAX 40 inched down 0.09%, declining for a second consecutive trading session.
See related article: Big buys fail to lift NFT markets as regulatory uncertainty weighs heavy on crypto