Articles by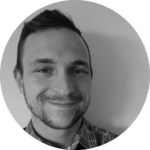 Zoltan Vardai
Zoltan is a writer at Forkast with a deep passion for storytelling and blockchain. Prior to joining the team, he worked as a marketing and content writer, focused on software and technology. Zoltan holds a master's degree from the Ludwig Maximilian University of Munich and is interested in the future of global financial decentralization.
@ZVardai
January 2023
IPFS will be heading to space this year to reduce latency between nodes communicating in orbit for blockchain applications, Marta Belcher of the Filecoin Foundation told Forkast.
Bitcoin rallied above the US$18,000 mark for the first time in nearly a month. Is this the start of a bull run or just another relief rally on the back of easing inflation pressure?
Immunefi founder Mitchell Amador believes the future security risks of CBDCs will highlight the benefits of DeFi.
January 2023
After a year of new all-time highs for major cryptocurrencies in 2021, 2022 was a challenging year for Web3. Industry experts tell Forkast what crypto has in store for 2023 and beyond.
ICBA vice-president Brian Laverdure believes that community banks are unfazed by FTX's collapse, but remain split on cryptocurrencies.
December 2022
Justin Sun says CeFi must adopt DeFi's transparency to regain public trust as 1inch Network cofounder Sergej Kunz sees crypto's struggles as an opportunity for DeFi.
Bitcoin outflows from centralized crypto exchanges rose to a historic high this week, as investors turned to self-custody options following the collapse of FTX.
November 2022
Why has Ripple Labs been in the U.S. SEC's crosshairs and what's the difference between Ripple and XRP?
A recent token launch on Ethereum pushed the network into a deflationary state and the blockchain's shift to PoS may lower supply even further.
October 2022