Bitcoin and Ether rose during Wednesday afternoon trading in Hong Kong, along with all other top 10 non-stablecoin cryptocurrencies by market capitalization. With over 69% of Bitcoin supply inactive for over a year, long-term investors remain bullish on the world's first cryptocurrency, industry experts told Forkast.
See related article: Weekly Market Wrap: Bitcoin plunges under US$30,000 amid market turbulence. Is US$27,000 next?
Bitcoin, Ether near significant support levels as Solana leads winners
Bitcoin was little changed during afternoon trading in Asia, trading at US$29,779 as of 4:30 p.m. in Hong Kong after it fell below the US$30,000 support level on July 24.
"Recent data reveals that a staggering 69.2% of the total Bitcoin supply has remained untouched for over a year. This trend showcases a robust belief in Bitcoin's long-term value, even amidst the notorious downturns that have characterized the cryptocurrency market over the past year," according to a Bitfinex research report, shared with Forkast.
"With a significant chunk of Bitcoin's supply remaining inactive, the available supply in the market diminishes. This inherent scarcity, juxtaposed with burgeoning demand, has the potential to drive prices upward. The unwavering faith in Bitcoin paints a bullish picture for the cryptocurrency's future."
Lifted by Bitcoin, Ether rose 0.26% during afternoon trading in Asia to US$1,860 from US$1,869 earlier today.
Solana's SOL token was the day's biggest winner in the top 10, gaining 5.83% in the past 24 hours to US$24.60, followed by Polygon's Matic, up 3.64% to US$0.6931.
Total crypto market capitalization over the past 24 hours rose 1.86% to US$1.18 trillion while market volume increased 24.90% to US$40.37 billion, according to CoinMarketCap data.
DraftKings is day's largest NFT collection by sales volume
The Forkast 500 NFT index fell 0.36% to 2,473.76 points in the 24 hours to 4:30 p.m. in Hong Kong but fell 1.22% during the week.
Bitcoin's 24-hour non-fungible token sales declined for a third consecutive day, falling 23.81% to US$286,819 with the network slipping to the ninth largest blockchain by 24-hour NFT sales volume, according to CryptoSlam.
Polygon-native NFT collection DraftKings became the largest NFT collection by 24-hour sales volume across all chains, rising 23.84% to US$4.5 million, lifting Polygon to the second-largest network by 24-hour sales volume, as NFT sales on the network rose 500% to US$5.29 million. The sales increase lifted the Forkast Pol NFT Composite up 2.97% in the past 24 hours.
"We're really beginning to see the type of NFTs that do well in this market, which is cheaper NFTs with high volume. DMarket, Gods Unchained, Sorare and DraftKings all represent a form of gaming, all are pretty affordable, and all have thousands of traders. This is what the future of NFTs will really look like," said Yehudah Petscher, NFT strategist for Forkast Labs.
Ethereum's 24-hour NFT sales continued yesterday's recovery, rising 34.58% to US$9.75 million, while sales for the largest Ethereum-native NFT collection, the Bored Ape Yacht Club, rose 1.06% to US$834,460. Its twin collection, the Mutant Ape Yacht Club, rose 20.19% to US$6541,420.
Among Forkast Labs NFT indexes, the Forkast SOL NFT Composite and the Forkast CAR NFT Composite were the only ones in the red for the day.
Asian equities fall, U.S. stock futures rise, despite concerns around the banking sector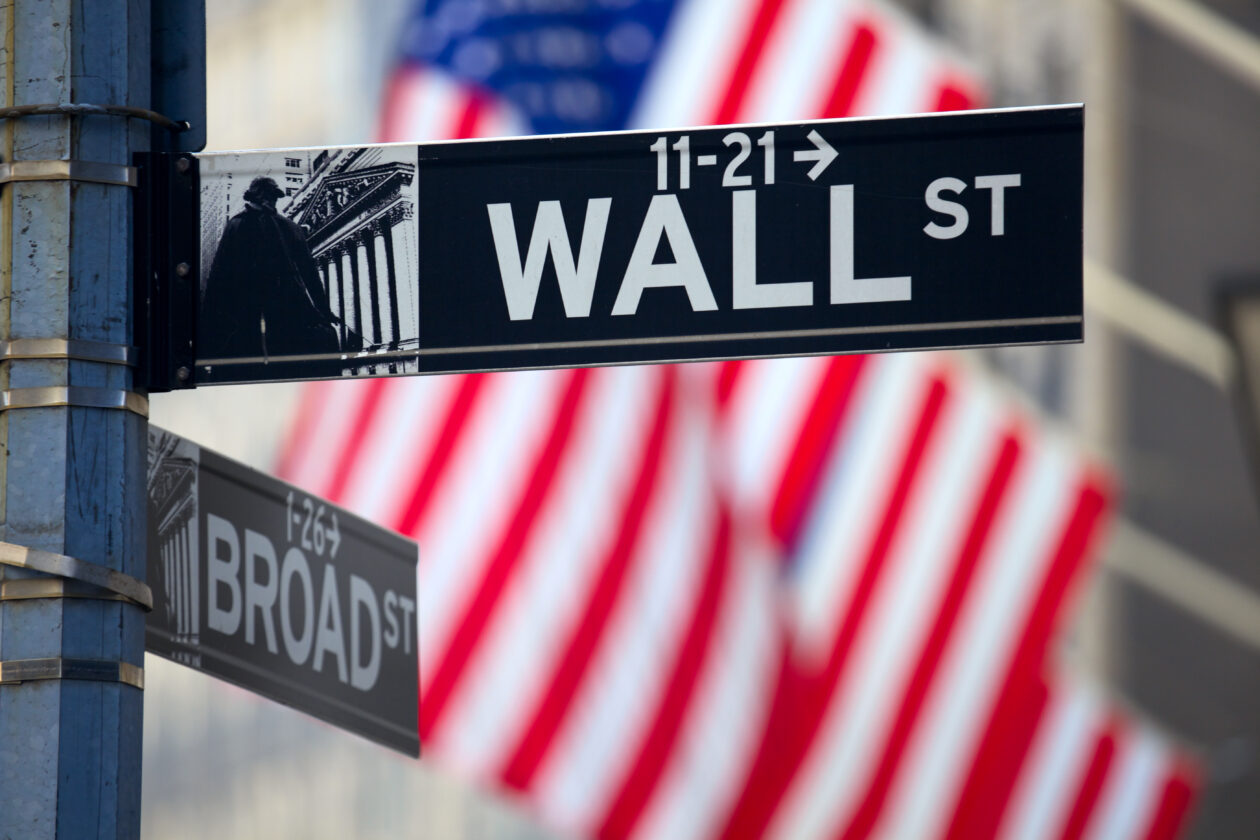 Major Asian equities declined as of 4:30 p.m. in Hong Kong except for Hong Kong's Hang Seng Index that rose for the first time this week. Japan's Nikkei 225, the Shenzhen Component and the Shanghai Composite all posted declines.
Investor sentiment took a hit after Moody's Investor Service lowered the credit rating of 10 small and midsize U.S. banks citing funding risks and weaker profitability. The ratings agency warned that it could downgrade another six major U.S. banks.
Despite concerns around the banking sector, U.S. stock futures recovered during Wednesday afternoon trading in Hong Kong, with the Dow Jones Industrial Average futures, the S&P 500 futures index and the tech-heavy Nasdaq-100 futures all posting gains.
Traders now look forward to the release of U.S. consumer price index data for July, scheduled for tomorrow, to gauge the Fed's future monetary policy decisions. Bloomberg analysts expect the core CPI to rise 0.2% in July, which would be the smallest monthly increase in the past two and a half years.
On the corporate front, investors are now anticipating earnings from companies like Walt Disney Company, Sony, Honda, and Roblox Corporation.
Over in Europe, equities rose on Wednesday, with the DAX 40 gaining 1.17% and the pan-European Stoxx 600 index rising 0.92%, recovering from yesterday's slump.
See related article: Standard Chartered's great expectations for Bitcoin in 2024
Updates with equities