Bitcoin and Ether fell during Wednesday afternoon trading in Hong Kong, along with most other top 10 non-stablecoin cryptocurrencies by market capitalization. The SOL token saw the biggest loss in the top 10, while BNB saw the biggest gain, despite reports that Binance is violating Russian sanctions.
See related article: Weekly Market Wrap: Bitcoin falls below US$26,000 following Evergrande's bankruptcy
SOL falls to six-week low, BNB leads gainers despite reports of violating Russian sanctions
Solana's SOL token fell 1.68% in the 24 hours to 4:30 in Hong Kong to a six-week low of US$20.79, as the day's biggest loser in the top 10, bringing its weekly losses to 11.13%. The token is down over 41% for the year, but losing the US$20 support level could return SOL to June's low of US$14.49.
BNB rose 2.77% over the past 24 hours to US$215 on Wednesday, as the day's biggest gainer, but remained close to its yearly low of US$204 registered on Tuesday. The token continues to face downward pressure amid Binance's mounting regulatory issues and ongoing lawsuit with the SEC.
A Tuesday report by the Wall Street Journal claimed that Binance, the world's largest exchange, is helping Russians transfer funds from sanctioned banks into balances on their platform, adding to investor concerns. Binance denied the allegations, saying that it has no relationships with any banks in Russia, in relation to its peer-to-peer trading program.
Bitcoin rose 0.4% during afternoon trading in Asia to US$26,052 as of 4:30 p.m. in Hong Kong after it briefly fell below the US$26,000 mark earlier today.
Ether rose 0.79% during afternoon trading in Asia to US$1,644 but fell 9.78% during the past week.
Despite the market slump, the infrastructure being built, such as PayPal's new stablecoin, will significantly improve global crypto adoption, according to Jamie Coutts, a senior market structure analyst at Bloomberg Intelligence.
"Markets might not be pricing in the impact of PayPal's stablecoin until it clearly gains traction, but it could be a key step in spurring the adoption of the Ethereum ecosystem. We expect more stablecoin innovation and issuance as global regulations accommodate this monetary
innovation, breathing life into the crypto economy," wrote Coutts in a research note shared with Forkast.
Total crypto market capitalization over the past 24 hours fell 0.26% to US$1.05 trillion while market volume increased 26.89% to US$35.52 billion, according to CoinMarketCap data.
Forkast 500 refreshes all-time low after former OpenSea employee was sentenced for insider trading
The Forkast 500 NFT index fell 0.79% to 2,295.68 points in the 24 hours to 4:30 p.m. in Hong Kong marking a new all-time low for the index. All other FOrkast Labs indexes posted losses for the day.
The troubles continued for OpenSea, one of the world's largest NFT marketplaces, after a former product manager at the marketplace was sentenced by a U.S. district court to three months in jail on Tuesday, for insider trading. He was found guilty of fraud and money laundering in May for using confidential information about the platform to profit from NFT trades.
Ethereum's 24-hour non-fungible token sales fell 2.72% to US$8.83 million, as the largest Ethereum-based collection, the Bored Ape Yacht Club, lost some of yesterday's momentum, with sales falling 47.04% to US$1.5 million. Yet, sales of its twin collection, the Mutant Ape Yacht Club, rose 38.10% to US$587,493, according to CryptoSlam.
DraftKings, a Polygon-based NFT project, fell to become the fifth-largest collection across all chains, but its 24-hour sales volume rose 49.20% to US$486,705. Polygon's 24-hour sales rose 10.7% to US$1.02 million, but the Forkast POL NFT Composite declined 0.18%.
Solana's 24-hour NFT sales rose 2.86% to US$1.12 million, with Solana remaining the second-largest network by 24-hour NFT sales volume.
U.S. stock futures rise ahead of Nvidia earnings report, Asian equities mixed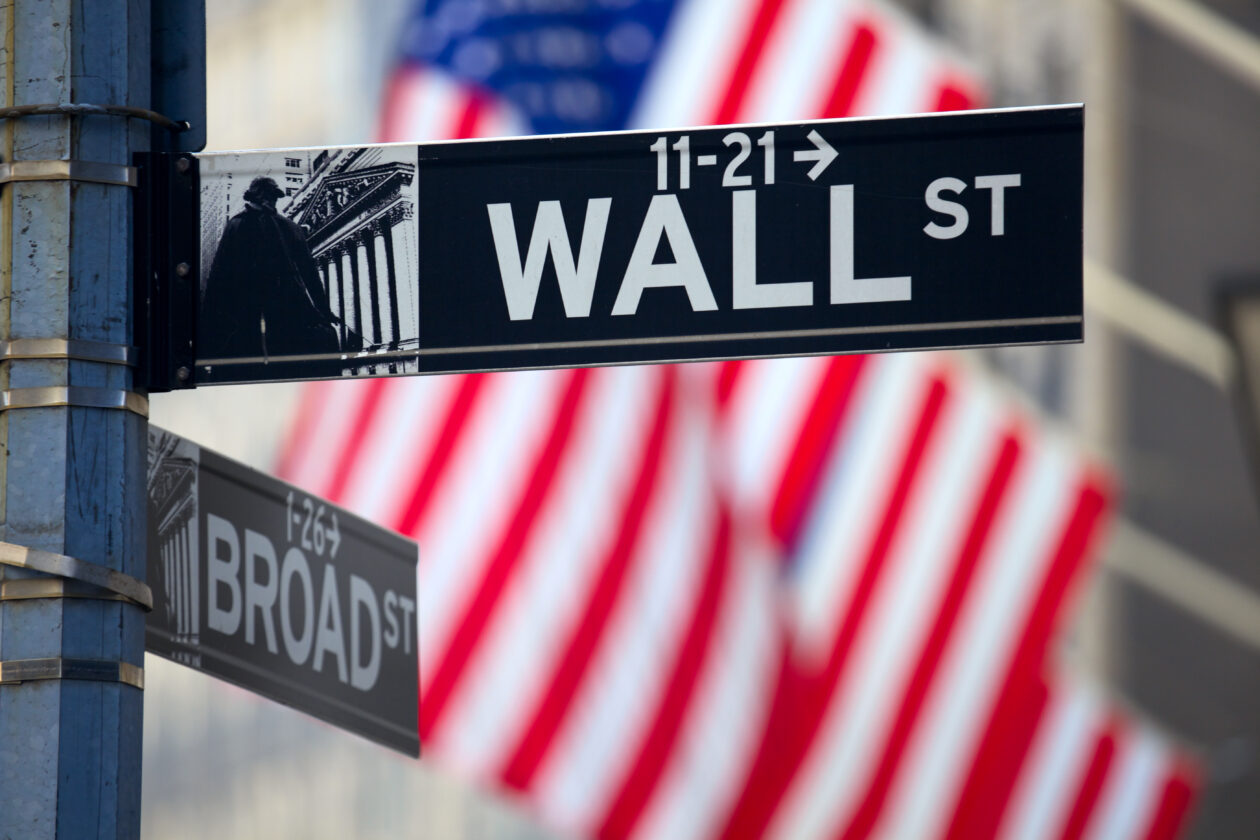 Major Asian equities were mixed as of 4:30 p.m. in Hong Kong, with Japan's Nikkei 225 and Hong Kong's Hang Seng Index posting gains while the Shenzhen Component and the Shanghai Composite declined.
The Hang Seng continued distancing itself from its nine-month low recorded on Monday, lifted by an earnings recovery from China's tech giant Baidu, which rallied over 4% after it reported that its revenue rose the most in over a year. The corporation is building itself into a leader in A.I. technology and introduced its latest generative A.I. model — Ernie 3.5 — in June 2023.
Major U.S. stock futures rose for a second consecutive day on Wednesday, with the Dow Jones Industrial Average futures, the S&P 500 futures index and the tech-heavy Nasdaq-100 futures all posting gains.
These gains came ahead of chipmaker Nvidia's earnings report, scheduled for later today. Nvidia share prices were down 2.77% to US$456 after yesterday's rally, despite HSBC raising its price target to US$780.
On the corporate front, investors are anticipating earnings reports from Analog Devices, Snowflake, Autodesk, NetApp and Splunk, scheduled for later today.
Investors are also looking ahead to Fed Chair Jerome Powell's remarks at the Jackson Hole Economic Symposium on Friday. The Fed-held annual summit will be attended by central bank leaders from across the world. Powell's speech could provide insights into the Fed's future monetary policy.
See related article: Singapore's Stablecoin framework, Australia's crypto landscape & Binance shuts 'Connect'
Updates with equities