Bitcoin and Ether rose during Wednesday afternoon trading in Hong Kong, along with all other top 10 non-stablecoin cryptocurrencies by market capitalization. Bitcoin and Ether both returned above key levels. But market sentiment remained lackluster despite the U.S. Securities and Exchange Commission (SEC) accepting the second Bitcoin exchange-traded fund (ETF) application for review earlier this week.
See related article: Weekly Market Wrap: Bitcoin rises past US$31,000, cryptos rally after Ripple's win against U.S. SEC
Bitcoin, Ether return above key levels, top 10 cryptos mixed
Bitcoin rose 0.75% during afternoon trading in Asia to US$30,008 as of 4:30 p.m. in Hong Kong, after it dipped to a daily low of US$29,693 in the early morning.
Ether inched up 0.57% during afternoon trading in Asia to US$1,909, struggling to stay above the US$1,900 support level.
The XRP token was the day's biggest gainer, rising 5.52% to US$0.7849. The coin is up 65.3% on the weekly chart, as traders remain upbeat after the ruling that the sale of XRP did not constitute a security.
"This victory marked a significant milestone as the first-ever win for a cryptocurrency company in a case brought by the SEC," Simon Schaber, the chief commercial officer of Spool DAO, told Forkast.
"Like the rest of this industry, the SEC is in new territory and is therefore creating new guidance and proposing new laws as it goes, which is why we're unlikely to see the end of this by 2024."
Market sentiment appeared to lack conviction, despite positive news like the SEC accepting a second spot Bitcoin ETF application for review, from asset management giant Valkyrie.
The SEC agreed the same for the application by BlackRock on July 13, which along with several other Bitcoin ETF applications set off a bullish run in crypto for the past month. BlackRock is the world's largest asset manager with US$9.4 trillion in assets. Tennessee-based Valkyrie had more than US$1 billion in assets under management in 2022.
The total crypto market capitalization over the past 24 hours rose 0.46% to US$1.2 trillion while market volume decreased 11% to US$32.28 billion, according to CoinMarketCap data.
Bitcoin NFT sales inch up, Ethereum NFT sales fall along with Opepen Edition
The Forkast 500 NFT index fell 1.14% to 2,695.81 points in the 24 hours to 4:30 p.m. in Hong Kong and slipped 0.4% during the week.
After a weak Tuesday, Bitcoin's 24-hour non-fungible token sales rose 1.67% to US$1.33 million, as sales for Uncategorized Ordinals rallied 44.03% to US$851,915.
Ethereum's 24-hour NFT sales fell after yesterday's strong session, declining 24.11% to US$11.48 million, as sales for the largest Ethereum-native NFT collection, the Bored Ape Yacht Club, fell 38.39% to US$323,542. CryptoPunks sales also fell 38.43% to US$472,222.
The Opepen craze also subsided, as the collection's 24-hour sales fell 59.02% to US$324,841.
"We're on pace for another yearly low for total global transactions today, and in general, sales are pretty unremarkable across blockchains," said Yehudah Petscher, NFT Strategist at Forkast Labs, the parent company of Forkast.News.
"The top collections are struggling to even reach US$500,000 in daily secondary sales, which is unusual to see. The index reflects a flat market."
All the Forkast Labs NFT indexes were in the red, with the Forkast POL NFT Composite sustaining the biggest daily loss of 1.76%.
Despite the market slump, interest in NFTs is surging. Last week, American rapper Snoop Dogg's NFT music platform, Sound.xyz, secured US$20 million in a series A funding round led by a16z crypto, including participants like Coinbase and Scalar Capital.
Asian equities fall, U.S. stock futures rise on strong earnings reports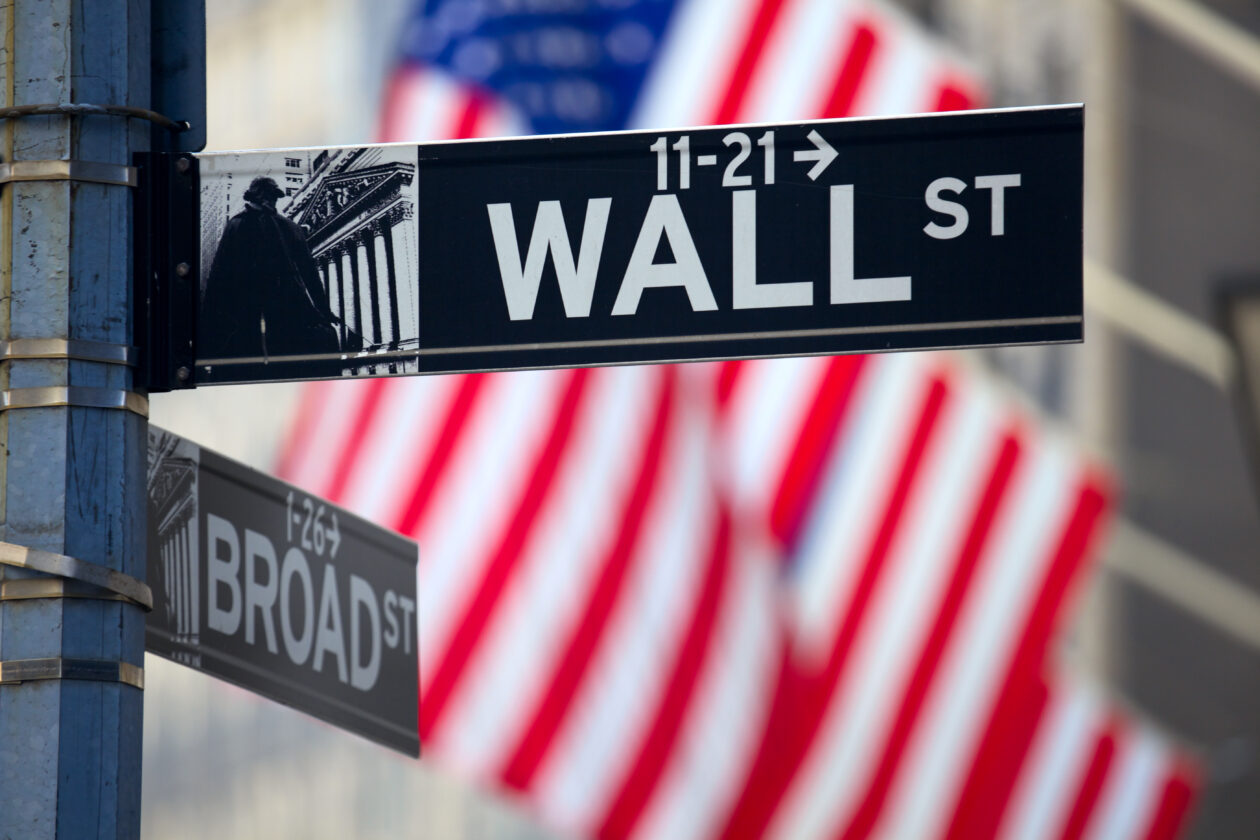 Major Asian equities were mixed as of 4:30 p.m. in Hong Kong. Japan's Nikkei 225 and the Shanghai Composite inched up while Hong Kong's Hang Seng Index and the Shenzhen Component declined.
Investors remained concerned about China's post-pandemic recovery, as economists believe that Beijing's plans to boost consumer spending will not translate into a meaningful boost for the economy.
U.S. stock futures rose during Wednesday afternoon trading in Hong Kong, bolstered by strong earnings reports. The Dow Jones Industrial Average futures, the S&P 500 futures index and the tech-heavy Nasdaq-100 futures strengthened.
U.S. financial heavyweights Bank of America Corp. and Morgan Stanley & Co. both beat analyst estimates in Q2 earnings, lifting investor sentiment. Later on Wednesday, Tesla, Netflix, United Airlines and Goldman Sachs Group all report earnings for Q2.
The CME FedWatch Tool predicts a 99.8% chance the Fed will raise interest rates by 25 basis points at the next meeting on July 26. U.S. interest rates are now at 5% to 5.25%, the highest since 2006.
The euro inched down 0.03% to US$1.12, remaining near a 17-month high, ahead of another expected rate hike to tackle inflation. Eurozone inflation declined to a 17-month low of 5.5% in June, but core inflation remained at 5.4%, near its all-time high of 5.7% in March.
The U.S. dollar rose 0.25% to stabilize above the 100 mark, remaining near a 17-month low against the euro.
See related article: Standard Chartered's great expectations for Bitcoin in 2024
Updates with equities section