Bitcoin and Ether inched up during Tuesday afternoon trading hours in Hong Kong, while the rest of the top 10 non-stablecoin cryptocurrencies by market capitalization were mixed. XRP was the day's biggest gainer, while the Polygon's Matic saw the day's biggest decline, falling 2.52%.
See related article: Weekly Market Wrap: Bitcoin weighed down by debt ceiling uncertainty
XRP leads winners
Bitcoin rose 0.05% from 9:30 a.m. to 4:30 p.m. in Hong Kong to US$27,808. Over the same time, Ether rose 0.31% to US$1,904.
"The sideways of Bitcoin is very much related to the current market risks and the fear," Aziz Kenjaev, the chief security officer of trading platform WuuTrade, said in a statement. "Investors' activity during any economic risk talks is cautious. Hence the sideways in US$26,000 – US$30,000. Positive talks about the U.S. economy will break this crab walk in a positive way."
XRP led the day's gains among the top 10 cryptocurrencies, rising 4.67% over the past 24 hours to US$0.5028. The coin started picking up momentum after pro-Ripple attorney John Deaton tweeted on Sunday, that the court will make public internal documents from 2018 showing former Securities and Exchange Commission director William Hinman saying sales of Ether tokens were not securities transactions, which could undermine the regulator's case against Ripple Labs.
The U.S. securities watchdog sued the San Francisco-based payments firm in December 2020, claiming that XRP was a security and that Ripple had conducted unregistered securities transactions by selling the cryptocurrency.
Bitcoin NFT sales rally dampens
The Forkast 500 NFT index rose 0.98% in the 24 hours to 4:30 p.m. in Hong Kong while rising 0.56% during the week.
Bitcoin's secondary non-fungible token (NFT) sales fell 23.14% to US$4.2 million in the last 24 hours, with $OXBT BRC-20 NFTs dropping 50.20% to US$1.3 million, according to CryptoSlam.
Ethereum's 24-hour NFT sales rose 2.08% to US$15.6 million, boosted by Nakamigos sales rising 72.04% to US$1.5 million. Sales for the largest Ethereum-based collection, the Bored Ape Yacht Club, also rose 52.91% to US$1.2 million.
Among Forkast Labs NFT indexes, the Forkast POL NFT Composite was the only loser over the past day with a 1.98% decline. Secondary NFT sales volume on the Polygon network has dropped 21.8%, CryptoSlam's data shows. Matic, the native cryptocurrency of the Ethereum scaler, recorded Tuesday's largest drop among cryptocurrencies, with a 2.52% fall to US$0.9052.
Asian stocks rise, U.S. debt deal boosts futures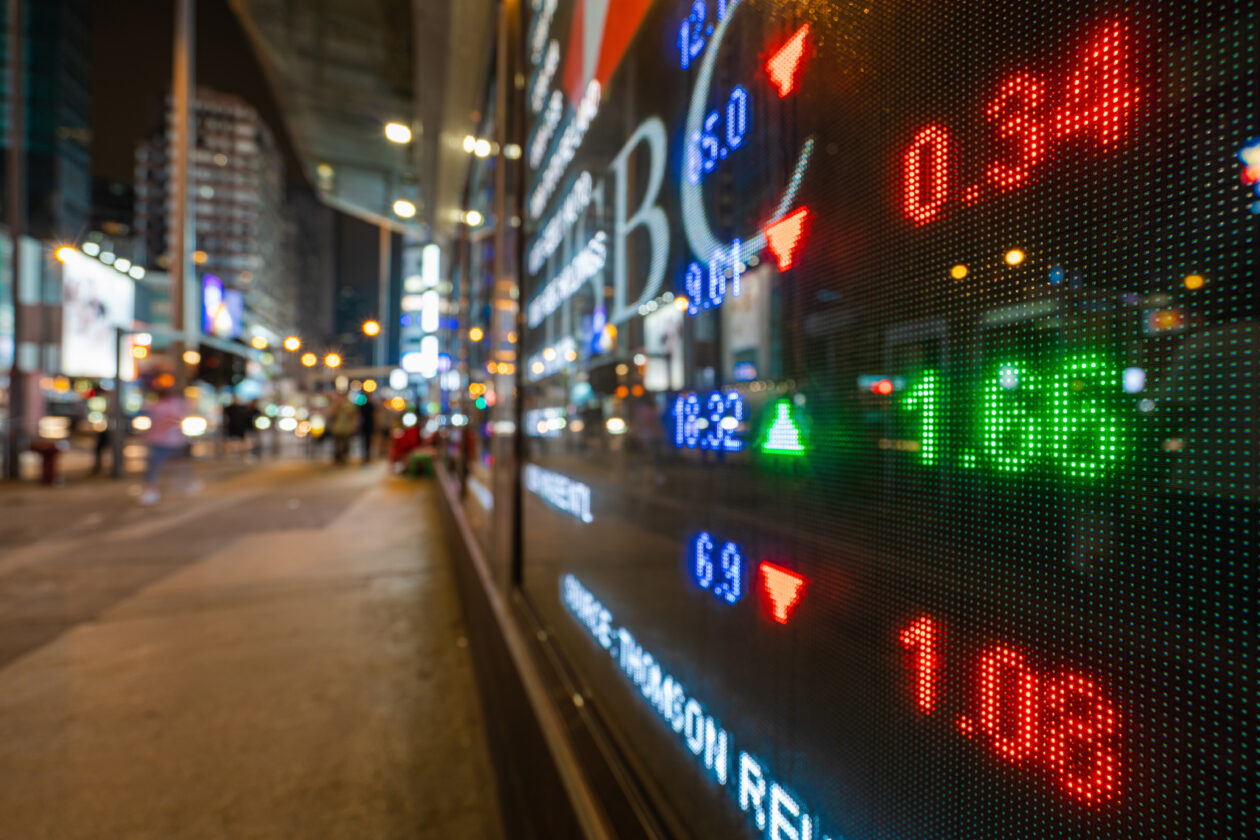 Tuesday witnessed a boost in major Asian equities, with Hong Kong's Hang Seng Index climbing 0.24%, but remaining near a six-month low. Japan's Nikkei 225 rose 0.30%, the Shanghai Composite increased 0.086%, and the Shenzhen Component Index gained 0.44%.
Investors are looking ahead to the release of China's Purchasing Manager Index data scheduled for Wednesday. The economic signal may provide insights into the post-pandemic recovery trajectory of the world's second-largest economy.
Global investor sentiment received a significant lift by U.S. President Joe Biden announcing on Sunday that a preliminary deal to raise the government's US$31.4 trillion debt ceiling was reached, a move intended to avert a "catastrophic default." The House Rules Committee is slated to vote on the bill Tuesday afternoon, with House Speaker Kevin McCarthy anticipating that over 95% of Republicans will support the bill.
U.S. stock futures rose as of 4:30 p.m. in Hong Kong, as concerns over a governmental default eased. Dow Jones Industrial Average futures rose 0.21%, the S&P 500 futures index gained 0.47%, and the tech-heavy Nasdaq-100 futures strengthened by 0.97%.
Investors are awaiting Friday's release of the U.S. jobs report for May, which includes the crucial nonfarm payroll data. This report often serves as a barometer for predicting the Federal Reserve's next monetary policy decision.
See related article: Hong Kong Solidifies Crypto Regulations even as Malaysia bears down on Huobi