Bitcoin and Ether slipped during Thursday afternoon trading in Hong Kong, along with all other top 10 non-stablecoin cryptocurrencies by market capitalization. Litecoin led the losers in the top 10, despite successfully completing its third quadrennial halving event yesterday.
See related article: Weekly Market Wrap: Bitcoin falls below US$30,000 as institutional interest in ETFs fails to lift markets
Bitcoin, Ether remain under key levels; Dogecoin reverses gains
Bitcoin was little changed during afternoon trading in Asia, trading at US$29,027 as of 4:30 p.m. in Hong Kong.
"Despite the chances of a further minor correction, higher timeframe on-chain metrics continue to signal a bull market. When Bitcoin re-ascends to a position above its Realised Price, following an extended period of staying below it, this usually signals the onset of a new bull market," according to a Bitfinex research note shared with Forkast.
Ether fell 0.76% during afternoon trading in Asia to US$1,828 and declined 2.37% during the past week.
Litecoin was the day's biggest loser in the top 10, falling 4.73% in the past 24 hours to US$86.11 after successfully completing its third halving event yesterday that reduced miner rewards from 12.5 to 6.25 Litecoins per block.
The XRP token was the day's second biggest loser, falling 4.69% to US$0.6603.
The total crypto market capitalization over the past 24 hours fell 1.57% to US$1.16 trillion while market volume decreased 16.22% to US$32.85 billion, according to CoinMarketCap data.
Bitcoin, Ethereum NFT sales decline, CryptoPunks sales rise on Beeple's purchase
The Forkast 500 NFT index slipped 1.2% to 2,475.02 points in the 24 hours to 4:30 p.m. in Hong Kong and fell 5.98% during the week.
Bitcoin's 24-hour non-fungible token dropped 35.79% to US$462,968, making Bitcoin the eighth largest blockchain by 24-hour NFT sales volume, according to CryptoSlam.
Ethereum's 24-hour NFT sales fell 8.18% to US$12 million, but sales for the largest Ethereum-native NFT collection, the Bored Ape Yacht Club, rose 73.9% to US$836,148.
Ethereum-based CryptoPunks surpassed the Bored Apes in 24-hour sales volume, rising 3.08% to US$1.29 million, after digital artist Beeple announcing that he bought a CryptoPunk NFT yesterday.
"Beeple is finally a CryptoPunk! While I thought this icon from the NFT space already was a CryptoPunk holder, that turned out to not be the case. Instead, Beeple has been carefully waiting to find his perfect Punk," said Yehudah Petscher, NFT Strategist at Forkast Labs.
"Coming in at over US$200,000, it's a pricey flex, but well worth it to have a stake in the iconic NFT collection."
All Forkast Labs NFT indexes were in the red for the day.
Asian equities mixed, U.S. stock futures continue decline after Fitch downgrades U.S. credit rating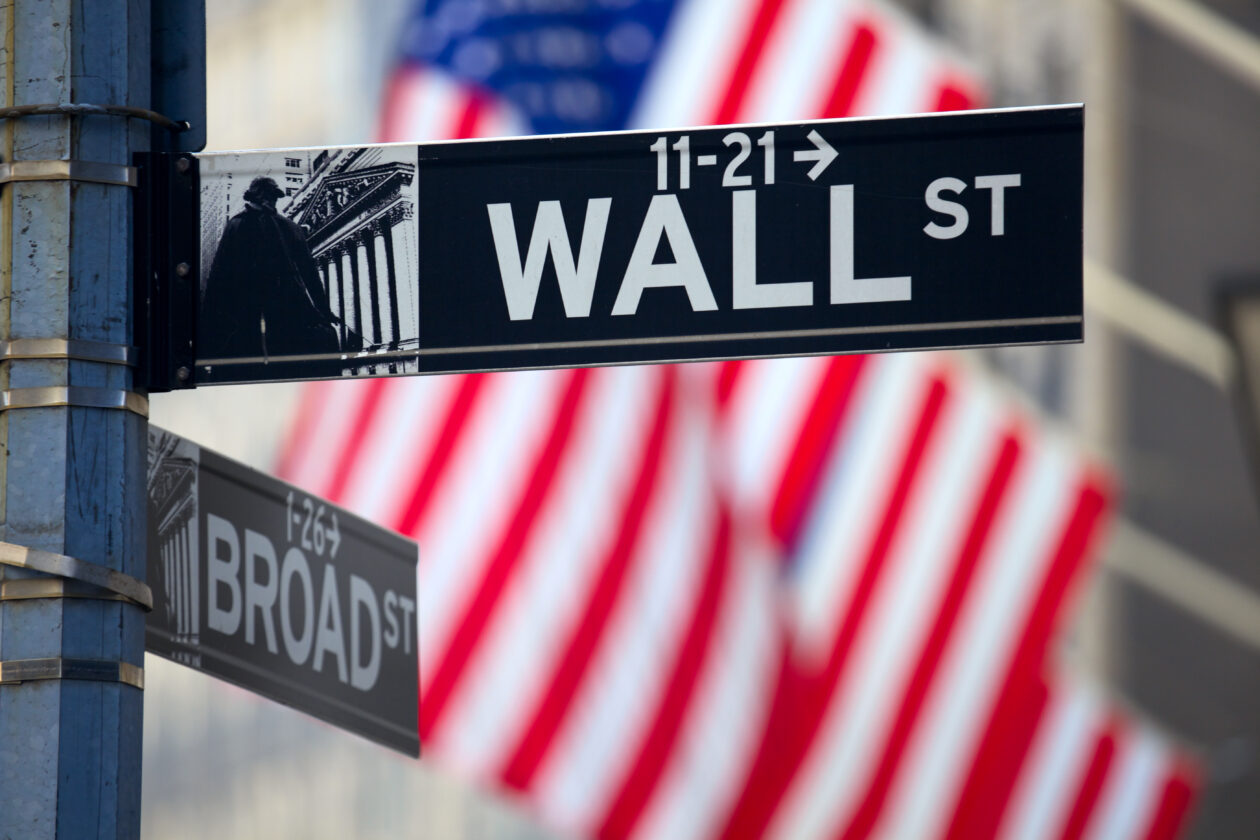 Major Asian equities were mixed as of 4:30 p.m. in Hong Kong, as Japan's Nikkei 225 and Hong Kong's Hang Seng Index both declined, as investors remained concerned about China's economic recovery. The Shenzhen Component and the Shanghai Composite both posted gains.
U.S. stock futures fell during Thursday afternoon trading in Hong Kong, with the Dow Jones Industrial Average futures, the S&P 500 futures index and the tech-heavy Nasdaq-100 futures all posting losses.
Investors remained pessimistic after credit agency Fitch Ratings downgraded the U.S. long-term credit rating on Tuesday from AAA to AA+, citing "expected fiscal deterioration" in the country, over the next three years.
U.S. Treasury Secretary Janet Yellen called Fitch's credit downgrade "arbitrary and based on outdated data," while White House officials released their own statement Tuesday saying they "strongly disagree" with the decision.
"The ratings model used by Fitch declined under President Trump and then improved under President Biden," said the White House statement.
In Europe, major bourses fell for a third consecutive day, with the DAX and pan-European STOXX 600 falling nearly 1% each as market participants held back to await earnings results and the Bank of England's interest rate decision.
The bank is expected to raise its borrowing rate by 25 basis points to a 15-year high of 5.25%.
Earnings reports are expected later Thursday from Apple, Amazon, travel company Booking Holdings that operates booking.com and Airbnb.
See related article: Bitcoin Ordinals profitability falls in July, but total inscriptions pile on
Updates with equities section