Bitcoin and Ether slipped during Wednesday afternoon trading in Hong Kong, while most other top 10 non-stablecoin cryptocurrencies by market capitalization rose, led by Dogecoin. Despite Bitcoin remaining rangebound, long-term Bitcoin holders continue to accumulate [assets], industry experts told Forkast.
See related article: Weekly Market Wrap: Bitcoin falls below US$30,000 as institutional interest in ETFs fails to lift markets
Bitcoin, Ether remain under key levels, Dogecoin leads winners in top 10 cryptos
Bitcoin was little changed during afternoon trading in Asia, trading at US$29,214 as of 4:30 p.m. in Hong Kong after it fell below the US$30,000 support level on Monday.
Ether slipped 0.16% during afternoon trading in Asia to US$1,854 and declined 2.87% during the past week.
"From its peak in March 2020, Bitcoin exchange balances have declined by about 32%. While some of this decline may be attributed to the usage of alternatives such as decentralized exchanges, this is also a testament of how longer-term holders are moving coins to cold storage," according to a Bitfinex research report.
"We see this as a positive for the price as more investors indicate the desire to accumulate rather than trade. Crypto-backed investment funds also saw a net inflow of US$137 million last week, with a staggering 99% of this sum directed towards Bitcoin-backed funds."
Dogecoin was the day's biggest gainer, rising 4.98% in the past 24 hours to US$0.08048. The memecoin rose 16.7% this past week, fueled by speculation that Twitter chief Elon Musk had integrated the crypto in a revamp of the platform.
The XRP token was the day's second biggest winner that strengthened 2.58% to US$0.701.
The total crypto market capitalization over the past 24 hours rose 0.49% to US$1.17 trillion while market volume decreased 21.74% to US$26.36 billion, according to CoinMarketCap data.
Forkast 500 NFT index falls to new all-time low, Bitcoin, Ethereum NFT sales extend declines
The Forkast 500 NFT index slipped 0.32% to 2,646.71 points in the 24 hours to 4:30 p.m. in Hong Kong and fell 2.07% during the week. The index declined to an all-time low of 2,631.83 points earlier today.
Bitcoin's 24-hour non-fungible token sales continued to decline, falling 5.91% to US$619,978 with the network remaining the sixth largest blockchain by 24-hour NFT sales volume, according to CryptoSlam.
Ethereum's 24-hour NFT sales weakened 1.83% to US$12.45 million, while sales for the largest Ethereum-native NFT collection, the Bored Ape Yacht Club, rose 35.13% to US$1.27 million even as Azuki sales continued their decline, falling 16.33% to US$307,729.
"It's another slow day in the NFT market, with a majority of NFT trades still being wash trades, or sellers accepting points farmers offers on Blur," said Yehudah Petscher, NFT Strategist at Forkast Labs.
"There's nothing happening out there to make buyers want to buy NFTs at the prices they're at still. Really, they're massively overpriced even after declining over the year."
The CyberKongz NFT collection made headlines on Tuesday, after partnering with Sky Mavis, the company behind play-to-earn game Axie Infinity, to jointly develop an NFT game based on CyberKongz's incoming Genkai collection. As part of the partnership, CyberKongz will move to Ronin blockchain, from Polygon.
"We're also seeing projects begin to consolidate in existing ecosystems with the CyberKongz move to Ronin likely being just the start of a new trend," said Petscher.
All Forkast Labs NFT indexes were in the red for the day.
Asian equities, U.S. stock futures fall ahead of Fed's interest rate decision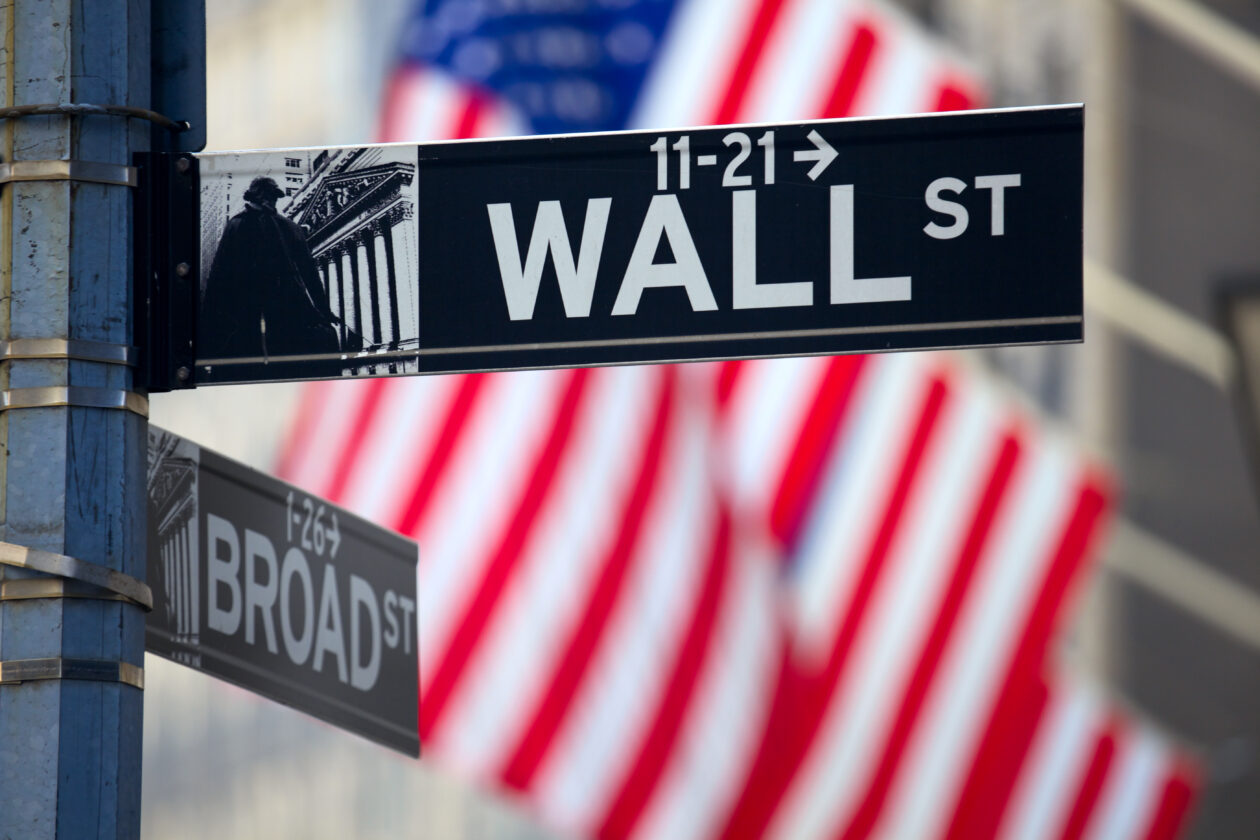 Major Asian equities declined as of 4:30 p.m. in Hong Kong, after the International Monetary Fund (IMF) said that China's economic recovery is "losing steam" in the property market's downturn, weak exports and record-high youth unemployment, in its latest update to its World Economic Outlook.
Japan's Nikkei 225, the Shenzhen Component, the Shanghai Composite and Hong Kong's Hang Seng Index all posted losses.
U.S. stock futures also weakened during Wednesday afternoon trading in Hong Kong, with the Dow Jones Industrial Average futures, the S&P 500 futures index and the tech-heavy Nasdaq-100 futures all declining.
Investors remained cautious ahead of the Federal Reserve's monetary policy decision scheduled for later today. The Fed is expected to raise interest rates by 25 basis points to between 5.25% to 5.5%, according to the CME FedWatch Tool. This will be the highest in 22 years.
With a rise in rates mostly priced into markets, the focus of attention will be comments by Fed chair Jerome Powell on how the central bank views inflation trends, offering some pointers on future monetary policies.
The current Fed under Powell has raised rates 10 times since March 2022 to tackle inflation that was running at 40-year highs last year. The annual inflation rate has since fallen to 3% in June from more than 9% last year.
However, with inflation still above the Fed's target of 2%, economists forecast more potential hikes this year based on recent comments by Powell.
The European Central Bank is also expected to raise its rates on Thursday. Eurozone interest rates are now at 3.5%, the highest since 2001.
See related article: Standard Chartered's great expectations for Bitcoin in 2024
Updates with equities section