Bitcoin and Ether rose during Thursday afternoon trading hours in Hong Kong, while most of the top 10 non-stablecoin cryptocurrencies by market capitalization fell, pressured by the U.S. Securities and Exchange Commission's (SEC) lawsuits against Binance and Coinbase.
See related article: Crypto industry reacts to SEC's lawsuit against Binance
Bitcoin, Ether rise, SEC crackdown weighs on top cryptos
Bitcoin rose 0.49% from 7 a.m. to 4:30 p.m. in Hong Kong to US$26,430. Ether rose 0.54% in the same timeframe, to US$1,841.
Bitcoin, the world's first cryptocurrency, fell to a weekly low of US$25,493 on Tuesday after the SEC initiated legal action against Binance and Coinbase, but recovered above US$26,000 the same day.
Solana's SOL token was the day's biggest loser, falling 7.05% to US$18.63, followed by Binance's BNB token that fell 5.63% to US$261.48. The BNB token fell below US$300 on Monday, after the SEC's lawsuit.
"As long as Binance can prove that it acted in good faith, these legal actions might not have a huge impact. Binance might be forced to pay a hefty fine, which the behemoth should be able to stomach," Jonas Betz, crypto market analyst and founder of consultancy firm Betz Crypto, told Forkast in a LinkedIn response.
"Even if Binance is forced to cease operations in the U.S., its users, and volume will just migrate to the next best competitor. Moreover, most of Binance's operations are conducted outside of the U.S. anyways and should therefore be beyond the reach of U.S. regulators."
The total crypto market capitalization over the 24 hours fell 1.81% to US$1.1 trillion and market volumes decreased 21.8% to US$36.97 billion, according to CoinMarketCap.
Ethereum NFT sales fall, Polygon NFT sales gain
The Forkast 500 NFT index fell 0.72% to 3,257.11 points in the 24 hours to 4:30 p.m. in Hong Kong, and declined 4.18% during the week.
Ethereum's 24-hour NFT sales fell 13.08% to US$14.5 million, as sales of Bored Ape Yacht Club NFTs decreased 55.6% to US$462,554, and sales of the Mutant Ape Yacht Club lost 36.56% to US$526,071. Sales for the Captainz collection rose 80.91% to US$576,226.
Polygon's 24-hour NFT sales strengthened 41.52% to over US$2.1 million, as sales for The Simbaverse Lions rose 1.53% to US$346,311. Despite the sales surge, the Forkast POL NFT Composite fell 1.9% to 981.34 points.
Most Asian equities rise; U.S. stock futures flat; Eurozone enters recession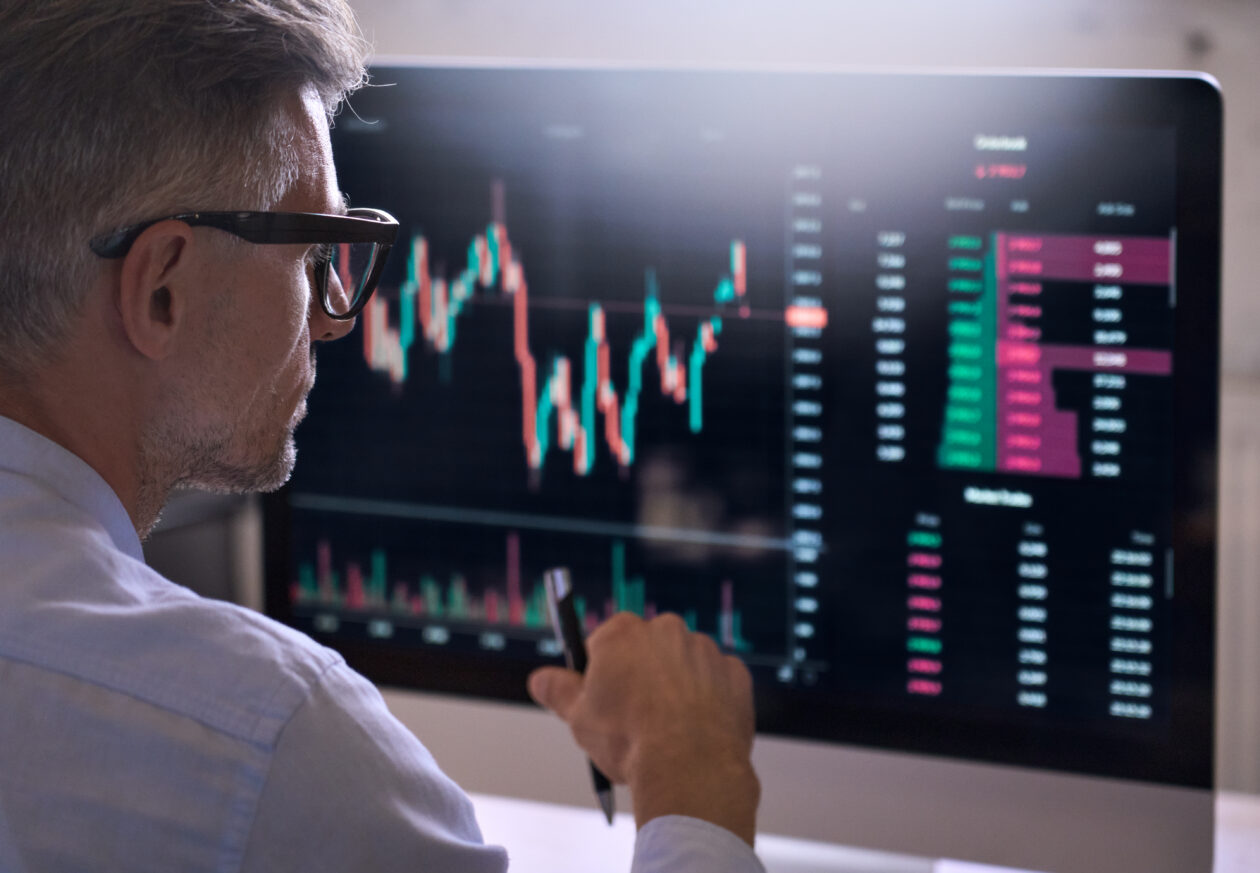 Most Asian equities strengthened during Thursday afternoon trading, except Japan's Nikkei 225 that fell 0.85%. Hong Kong's Hang Seng Index rose 0.25%, the Shanghai Composite increased 0.49% and the Shenzhen Component Index inched up 0.13%.
Investor sentiment was cautious ahead of the release of Chinese inflation data Friday, coupled with the prospect that the U.S. Federal Reserve could further raise interest rates next week after Canada unexpectedly raised its borrowing rate on Wednesday.
U.S. stock futures traded nearly flat on the day, as of 4:30 p.m. in Hong Kong. The Dow Jones Industrial Average futures inched down 0.027%, the S&P 500 futures index inched up 0.0058%, and the tech-heavy Nasdaq-100 futures weakened by 0.017%.
Adding to global macroeconomic concerns, the Eurozone economy officially entered recession as it shrank 0.1% in the first quarter of 2023, compared to preliminary estimates of a 0.1% growth. Household expenditure in the eurozone for the first quarter decreased 0.3%, pressured by high inflation and borrowing costs.
The pan-European STOXX 600 inched down 0.017% but Germany's DAX 40 rose 0.2%.
See related article: Swift, Chainlink to test blockchain token transfers with at least 12 major banks
(Update corrects change in Forkast POL NFT Composite.)