Bitcoin rose and Ether fell during Tuesday afternoon trading in Hong Kong, while most of the top 10 non-stablecoin cryptocurrencies by market capitalization closed mixed. Bitcoin touched US$27,000 briefly but slipped as crypto investor appetite remained weak.
See related article: Weekly Market Wrap: Crypto lawsuits, Hinman and a rare rate hike pause
Bitcoin up, Ether down, top 10 cryptos mixed
Bitcoin inched up 0.01% from 7 a.m. to 4:30 p.m. in Hong Kong to US$26,770. Ether fell 0.46% in the same timeframe, to US$1,726.
Bitcoin, the world's largest cryptocurrency, briefly rose to US$27,053 in afternoon trade before falling below US$27,000.
Solana's SOL token was the day's biggest gainer in the top 10, rising 2.8% to US$15.90, followed by Polygon's Matic token that strengthened 1.32% to US$0.6063.
Crypto investor appetite remained weighed down by the U.S. Securities and Exchange Commission's lawsuits against Binance and Coinbase, which were filed two weeks ago.
"Many associate the future growth in Bitcoin's value with the halving event scheduled for April 2024," Karlen Danielian, investor and founder of play-to-earn game 2040world, wrote in a statement shared with Forkast.
"I believe that we are currently replicating the historical cycle of 2015-2017, and we will likely see growth starting from the fall of 2023. By April 2024, we should be around the US$50,000 mark for Bitcoin, followed by an increase until mid-summer or fall 2025."
The total crypto market capitalization over the past 24 hours rose 0.64% to US$1.07 trillion and market volume increased 44.64% to US$28.82 billion, according to CoinMarketCap.
Bitcoin NFT sales gain for second consecutive day as Ethereum NFT sales rise
The Forkast 500 NFT index fell 0.59% to 2,861.58 points in the 24 hours to 4:30 p.m. in Hong Kong and declined 3.41% during the week.
Bitcoin's 24-hour non-fungible token (NFT) sales rose for a second consecutive day, rising 62.87% to US$3.1 million, as sales for Uncategorized Ordinals increased 4.43% to US$1.3 million, according to CryptoSlam data.
Ethereum's 24-hour NFT sales rose 9.39% to US$13.57 million, after a weak Monday. Sales for the largest Ethereum-native collection, the Bored Ape Yacht Club, rose 4.43% to US$1.7 million, while Mutant Ape Yacht Club sales also gained 2.05%, generating US$1.08 million for the network.
Asian equities strengthen as China cuts key interest rates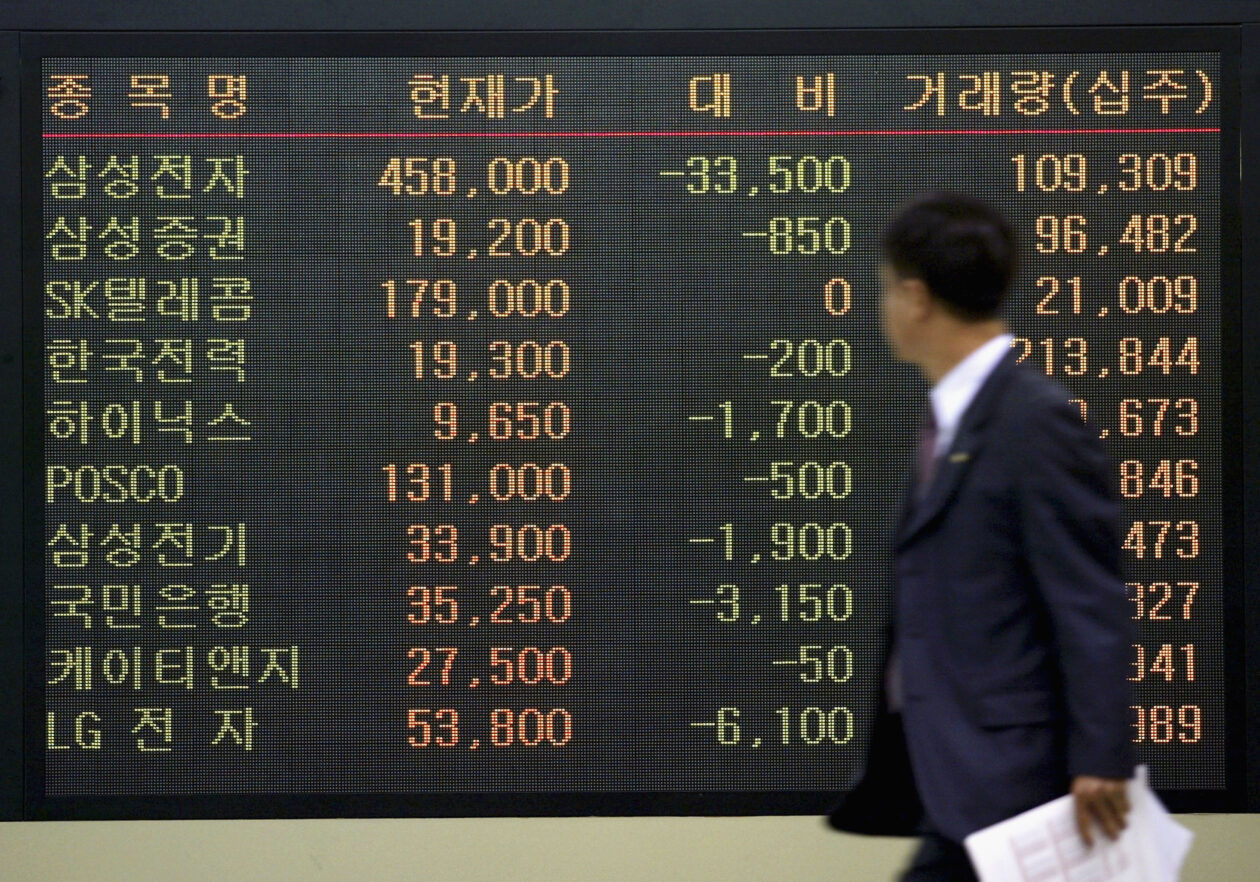 Major Asian equities were mixed as of 4:30 p.m. in Hong Kong, following news that China's central bank cut two benchmark interest rates, pumping billions into financial markets to stimulate the struggling economy. Despite the decision, investors remain concerned that Beijing has not done enough to bolster the country's economic recovery.
Japan's Nikkei 225 inched up 0.055% and the Shenzhen Component Index rose 0.28%. Hong Kong's Hang Seng Index fell 1.54% and the Shanghai Composite decreased 0.47%.
Investor confidence picked up after data showed that annual inflation in Hong Kong fell to 2% in May from 2.1% in April and exceeded economist expectations of 2.3%.
U.S. stock futures weakened as of 4:30 p.m. in Hong Kong as markets resumed trading after Monday's holiday. The S&P 500 futures index fell 0.81%, the tech-heavy Nasdaq-100 futures fell 0.57% and the Dow Jones Industrial Average futures decreased 0.40%.
The Fed projects interest rates to rise to 5.6% in 2023, indicating two more rate hikes within the year. New York Fed President John Williams will be speaking on Tuesday and may make further comments on the Fed's fight with inflation. He is one of several Fed leaders making comments this week that could give an indication of the health of the economy.
See related article: Crypto industry reacts to SEC's lawsuit against Binance
(Updates with equities section.)