Bitcoin, Ether and most other top 10 non-stablecoin cryptocurrencies by market capitalization dropped on Monday afternoon in Asia, with Solana leading losses. U.S. stock futures rose slightly. Asian equity markets gained after U.S. President Joe Biden's comments that he expects U.S.-China relations to improve. China's central bank kept its benchmark lending rates unchanged on Monday.
See related article: Weekly Market Wrap: Bitcoin trades below US$27,000 amid U.S. debt ceiling negotiations
Bitcoin, Ether extend losses
Bitcoin lost 0.8% to US$26,851 in 24 hours to 4 p.m. in Hong Kong, according to CoinMarketCap data. The world's biggest cryptocurrency has lost 2.03% in the last seven days.
Crypto exchange OKX has listed Ordi (ORDI), a BRC-20 token that utilizes ordinals and inscriptions to create and manage digital assets on the Bitcoin blockchain, it said in an emailed statement. The announcement came after OKX Wallet enabled viewing and transfer of Bitcoin ordinals, after it started supporting BRC-20 trading with the launch of its Ordinals Marketplace.
There are currently over 8.4 million Ordinals inscriptions on the Bitcoin network, according to data from Dune.
Ether, the world's second largest cryptocurrency, dropped 0.35% to US$1,811, bringing its weekly losses to 0.98%.
Solana was the biggest loser of the day, declining 2.86% to US$19.71 in the last 24 hours. It is also the biggest loser of the week, dropping 7.92% in the last seven days.
Tron was the only token in the top 10 non-stablecoin cryptos to gain on Monday afternoon trade. It climbed 5.65% to US$0.07656, and has risen 9.37% in the last seven days.
Crypto traders have been concerned over cryptocurrency exchange Gemini's chief executive Cameron Winklevoss threatening on Jan. 20 to sue Digital Currency Group (DCG) for repayment of a US$900 million loan, after DCG firm Genesis filed for Chapter 11 bankruptcy. Its aggregated liabilities were worth about US$1 billion to US$10 billion to more than 100,000 creditors.
The U.S. Securities and Exchange Commission (SEC) in January charged cryptocurrency lender Genesis Global Capital and crypto exchange Gemini Trust with selling unregistered securities to retail investors through a lending program.
The total crypto market volume gained 30.38% to US$22.57 billion, while the global crypto market capitalization dropped 0.78% to US$1.12 trillion.
Ethereum's 24-hour NFTs sales drop
The Forkast 500 NFT index fell 0.37% to 3,385.99 points in the 24 hours to 4:30 p.m. in Hong Kong but rose 1.20% during the week.
Ethereum's 24-hour NFT sales decreased 21.42% to US$13.4 million, as sales for the Bored Ape Yacht Club, the largest Ethereum-based NFT collection, fell 44.81% to US$479,997. Mutant Ape Yacht Club sales rose 25.21% to US$1.07 million while 24-hour sales for Azuki rose 99.18% to US$757,066.
NFT sales on Bitcoin also fell 14.98% to US$3.2 million, as interest in Space Pepes cooled, increasing 1.63% to US$40,321 in the past 24 hours, according to CryptoSlam data.
Asian equities rise, U.S. futures muted on debt ceiling concerns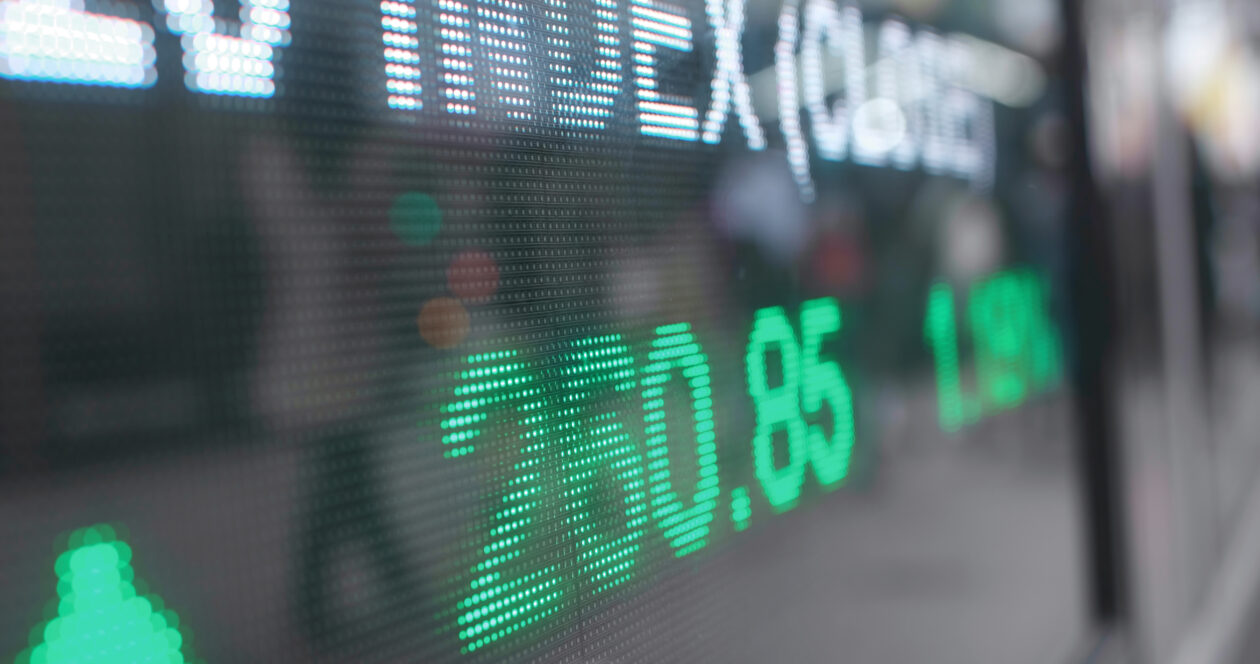 Asian equity markets gained on Monday after U.S. President Joe Biden commented that he expects a thaw or an improvement in U.S.-China relations "very shortly."
China's central bank kept its benchmark lending rates unchanged on Monday, in line with market expectations, after economic data over the past month showed that the world's second biggest economy is yet to fully recover after three years of pandemic-induced disruptions.
Annual inflation in Hong Kong stood at 2.1% in April, close to market forecasts of 2% and higher than a rise of 1.7% in March.
The Shanghai Composite gained 0.39%, the Shenzhen Component Index rose 0.32% and Hong Kong's Hang Seng Index climbed 1.17%. Japan's Nikkei 225 strengthened 0.9% to a 33-year high after U.S. President Biden indicated positive sentiment over negotiations to avoid a default on the debt ceiling.
Major U.S. stock futures rose as of 4:30 p.m. in Hong Kong. The S&P 500 futures index inched up 0.012%, the tech-heavy Nasdaq-100 futures rose 0.027% and the Dow Jones Industrial Average futures gained 0.021%.
Investors are awaiting updates on the ongoing U.S. debt ceiling negotiations, scheduled to continue on Monday. This is less than two weeks to the June 1 deadline that Treasury Secretary Janet Yellen has warned repeatedly the government could default, if an agreement to raise the ceiling was not reached.
Failure to raise the debt ceiling will result in a default that is likely to cause chaos in global financial markets and a spike in interest rates.
"While a resolution of the [U.S.] debt ceiling crisis may provide a temporary relief rally, it doesn't guarantee sustained market growth or shield against other market risks," Nigel Green, chief executive of financial advisory firm deVere Group, said in an emailed statement on Friday.
"While stock markets are enjoying this wave of buoyancy, core major bond markets continue to be marked by inverted yield curves, which suggest a recession is looming," Green added.
The yield on the U.S. 10-year Treasury note fell by five basis points to 3.64% on Monday, reflecting the uncertainty regarding the debt ceiling crisis.
The U.S. Federal Reserve will release minutes of its May meeting on Wednesday, while U.S. personal consumption expenditure data is scheduled for release on Friday.
Investor sentiment in Europe also reflected caution, with the benchmark STOXX 600 rising 0.2% while Germany's DAX 40 slipped 0.093% to 16,250 points from its all-time high of 16,332 points on Friday.
Construction output in the Euro area declined by 1.5% in March, compared to the same period last year, according to Eurostat. This marked the sharpest contraction in construction output since August 2021, adding to cautious market sentiment.
See related article: S.Korean lawmakers propose public officials disclose crypto holdings