Bitcoin fell below US$27,000, recording the second biggest loss among the top 10 non-stablecoin cryptocurrencies on Wednesday afternoon in Asia. Dogecoin topped the day's decline, leading the downward trend as all the coins in the top 10 list recorded losses. Asian equities fell as U.S.-China tensions escalated after China banned U.S. memory chip maker Micron Technology's products. The world's second biggest economy faces a new Covid-19 wave. U.S. stock futures fell as negotiations on raising the U.S. debt ceiling failed to make progress. 
See related article: Hong Kong to open crypto to retail traders, plans guardrails
Dogecoin leads the losers pack
Bitcoin lost 2.33% to US$26,671 in 24 hours to 4 p.m. in Hong Kong, according to CoinMarketCap data. The world's biggest cryptocurrency lost 0.68% over the last seven days.
Ether dropped 2.15% to US$1,813, but gained 0.30% on the week.
Dogecoin was the day's biggest loser, dropping 2.83% to US$0.07119, bringing its weekly losses to 2.02%.
BNB, the native token of the world's biggest cryptocurrency exchange Binance, lost 1.81% in 24 hours to US$307. On Tuesday, a Reuters report alleged that Binance had mixed client funds with its own corporate revenue, which violates U.S. regulations. 
The total crypto market trading volume fell 6.35% to US$28.72 billion, while the global crypto market capitalization lost 1.78% to US$1.12 trillion. 
Among corporate developments in Asia, StraitsX, a Singapore-based digital asset payment firm, announced its StraitsX Singapore Dollar (XSGD) stablecoin will be available on the Hedera, a distributed ledger-based network, in a statement on Wednesday. The partnership allows users to send and receive XSGD on Hedera.
Since its launch in October 2020, XSGD has surpassed over 7 billion XSGD in on-chain transactions, making it one of the largest non-USD stablecoin by market capitalization, StraitsX said. 
Bitcoin NFT sales surge
The Forkast 500 NFT index inched down 0.46% to 3,376.48 points in the 24 hours to 4:30 p.m. in Hong Kong while declining 0.30% during the week.
Secondary non-fungible tokens sales on Bitcoin rose for the first time this week, increasing 65.92% to US$4.8 million in the past 24 hours, boosted by a 3.45% sales increase in Bitamigos, that generated over US$1.9 million for the world's first blockchain, according to CryptoSlam.
Ethereum's 24-hour NFT sales picked up for the first time this week, rising 4.35% to US$14.6 million, along with the Forkast ETH NFT Composite, which rose 0.11% to 1,129.28 points. The largest Ethereum-based collection, the Bored Ape Yacht Club, rose 5.47% to US$530,769 and Milady Maker sales increased by 3.52% in the past 24 hours to US$1.2 million.
Among other developments, Singapore-based NFT company Bored Island Group opened a physical profile picture NFT gallery, BIGHAUS, on May 20, according to a statement.

The gallery was developed in collaboration with a range of NFT clubs, namely, the 250-member Bored Ape Singapore Club, as well as CryptoPunks Club SG, Goblin Town, Doodles, and others. The current collection is valued at 33.7 million Singapore dollars (US$25 million).
Among acquisitions in the sector, Vertex Labs, the metaverse, Web3, and AI infrastructure provider, has acquired London-based digital art studio Digimental Studio, developer of 3D NFT fashion brand HAPE, for US$12 million, the company said in an emailed statement on Wednesday.
Through its acquisition of Digimental, Vertexlabs.uk will introduce a staking programme for its HAPE community members, the statement said. HAPE currently has a trading volume of US$200 million, the company said.
"Builders and brands are pushing Web3 forward with innovative products and solutions, but it's the collectors and communities that are showing the real strength of NFTs in the bear market," according to Yehudah Petscher, NFT strategist at Forkast Labs.
U.S. futures down amid Sino-U.S. pressures and debt concerns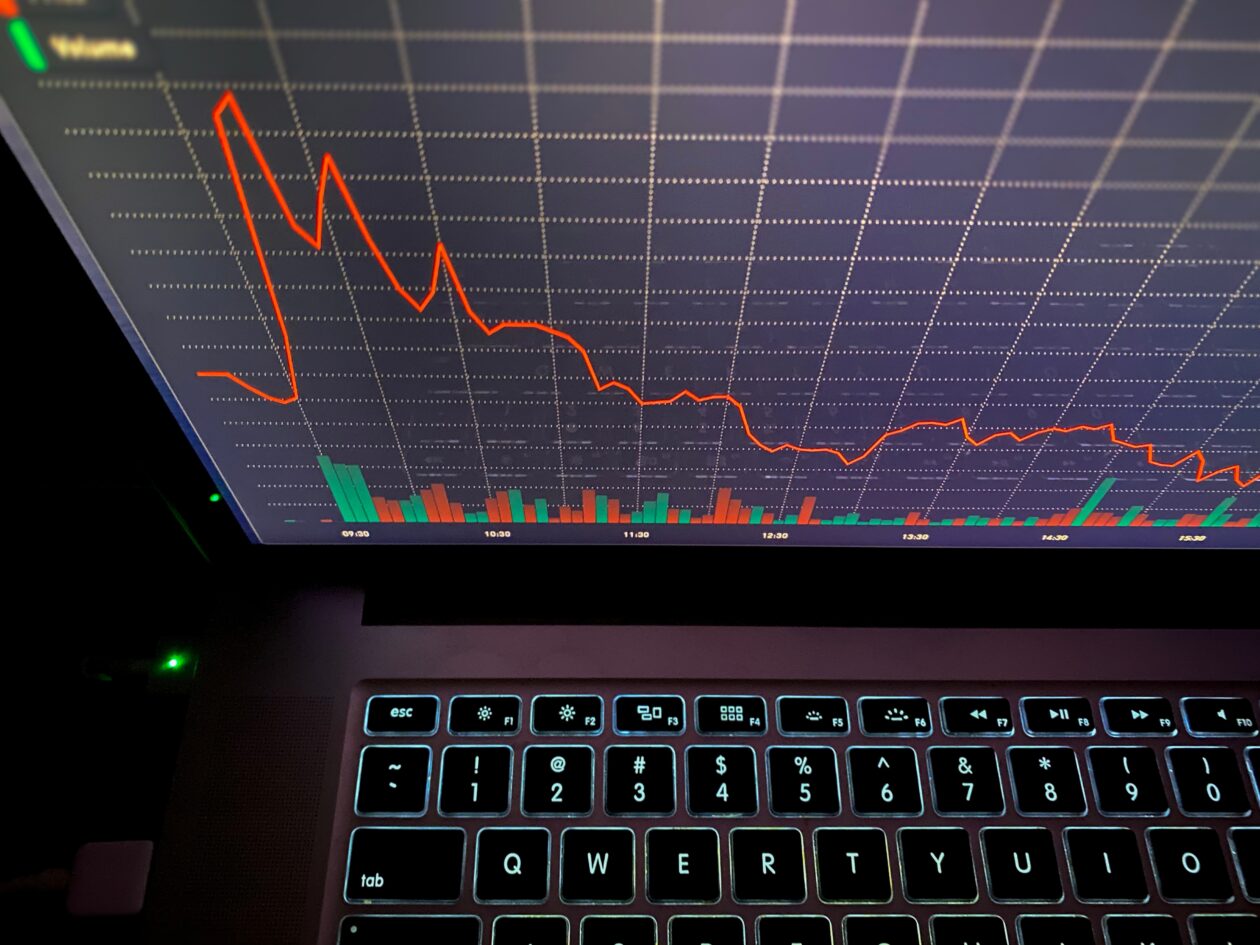 Asian equities fell on Wednesday as investors traded cautiously after Sino-U.S. tensions rose following China's ban on products made by U.S. memory chip maker Micron Technology citing security concerns. Traders are also concerned as raising the U.S. debt ceiling negotiations has not progressed.
The Shanghai Composite dropped 1.28% and the Shenzhen Component Index lost 0.84%. Hong Kong's Hang Seng Index fell 1.62% and Japan's Nikkei 225 dropped 0.89%.
The world's second biggest economy, struggling to recover from three years of pandemic-led disruptions, reportedly faces a new Covid-19 wave that may see as many as 65 million cases per week by the end of June. 
Major U.S. stock futures dropped as of 4:30 p.m. in Hong Kong. The tech-heavy Nasdaq-100 futures fell 0.17%, the S&P 500 futures index fell 0.19% and the Dow Jones Industrial Average futures fell 0.20%.
The stagnating debt ceiling negotiations have also weighed down investor sentiment, as House Speaker Kevin McCarthy said on Tuesday that the two sides had yet to reach a deal, to avert the government's default by June 1. Negotiations are set to resume this week, for raising the US$31.4 trillion debt ceiling.
Investors now look forward to the May policy meeting minutes of the U.S. Federal Open Market Committee, scheduled for release on Wednesday, along with corporate earnings from tech companies like Nvidia, Snowflake and Splunk.
European bourses also fell on Wednesday, weighed down by the uncertainty on the U.S. debt ceiling negotiations. The benchmark STOXX 600 fell 1.36%, on track for its biggest daily drop since March 24, while Germany's DAX 40 fell 1.24%.
In the United Kingdom, annual consumer price inflation for April decreased to 8.7% from 10.1% in the previous month, but food prices continued to rise at the fastest pace in 45 years, soaring 19% in the 12 months to April. Following the release on Wednesday, London's benchmark FTSE 100 fell 1.43% to 7,651.63 points, its lowest level since early April.
See related article: Governments could access Ledger wallet private keys, says CEO