Bitcoin and Ether rose during Wednesday afternoon trading in Hong Kong, along with all the top 10 non-stablecoin cryptocurrencies by market capitalization. Bitcoin rose above US$28,000 as signs of institutional crypto adoption bolstered investor sentiment.
See related article: Weekly Market Wrap: Crypto lawsuits, Hinman and a rare rate hike pause
Bitcoin breaks US$28,000 on signs of institutional crypto adoption
Bitcoin rose 1.9% from 7:30 a.m. to 4:30 p.m. in Hong Kong to US$28,842. Ether rose 1.11% in the same timeframe, to US$1,808, exceeding US$1,800 for the first time since June 10.
Bitcoin, the world's largest cryptocurrency, broke the US$28,000 mark for the first time since May 30. Investor sentiment received a boost from signs of institutional crypto adoption after asset management giant BlackRock filed for a spot Bitcoin ETF last week and from market talk that Fidelity is preparing its spot Bitcoin ETF filing.
Litecoin was the day's biggest gainer in the top 10, rising 9.02% to US$83.92, followed by Bitcoin that strengthened 7.74% in the past 24 hours.
The total crypto market capitalization over the past 24 hours rose 5.75% to US$1.13 trillion and market volume increased 66.63% to US$48.05 billion, according to CoinMarketCap.
Bitcoin's US$559 billion market cap represented 49.4% of the total crypto market, marking a two-year high. April 2021 was the last time Bitcoin dominance exceeded 49%, when Bitcoin was trading above US$53,000.
Bitcoin NFT sales rise for third consecutive day as Ethereum NFT sales slip
The Forkast 500 NFT index rose 0.89% to 2,897.04 points in the 24 hours to 4:30 p.m. in Hong Kong but declined 1.28% during the week.
Bitcoin's 24-hour non-fungible token (NFT) sales rose for a third consecutive day, up 171.52% to US$8.06 million, as sales for Uncategorized Ordinals increased 3.65% to US$7.08 million, according to CryptoSlam data.
Ethereum's 24-hour NFT sales fell 2.63% to US$14.37 million. Sales for the largest Ethereum-native collection, the Bored Ape Yacht Club, fell 23.68% to US$932,826, but Mutant Ape Yacht Club sales rose 41.82% to US$1.15 million, making it Ethereum's second-biggest NFT collection in 24-hour sales volume after Azuki, that generated US$1.2 million in sales for the network.
Asian equities, U.S. futures fall ahead of Fed chair Jerome Powell's speech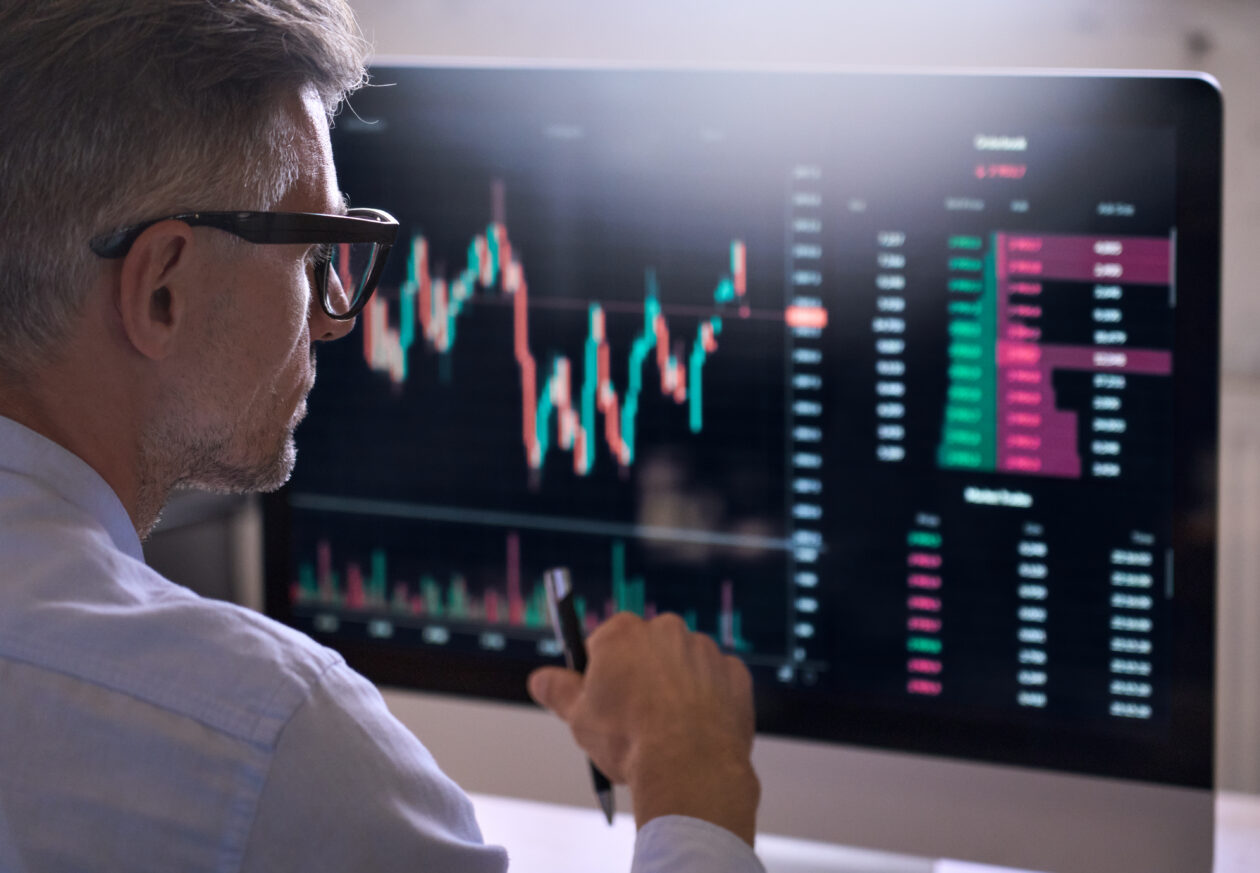 Most major Asian equities declined as of 4:30 p.m. in Hong Kong, except Japan's Nikkei 225 that rose 0.56%. The Shenzhen Component Index dropped 2.18%, Hong Kong's Hang Seng Index fell 1.98% to a two-week low and the Shanghai Composite decreased 1.31%. Investor sentiment likely took a hit from the lack of economic stimulus from Beijing to fuel China's post-pandemic recovery.
U.S. stock futures decreased as of 4:30 p.m. in Hong Kong. The S&P 500 futures index inched down 0.056%, the tech-heavy Nasdaq-100 futures fell 0.11% and the Dow Jones Industrial Average futures slipped 0.07%.
Investors now await Federal Reserve Chair Jerome Powell's semi-annual report to the U.S. Congress on Wednesday, which will provide further insights into the Fed's next move on interest rates.
Although the Fed paused the interest rate hikes on June 14, it projects the interest rate to reach 5.6% in 2023, indicating two more rate hikes within the year. New York Fed President John Williams on Tuesday warned that "we haven't said we're done raising rates," adding that it will take time for the Fed's actions to "restore balance to the economy" and return inflation to the 2% target.
See related article: Crypto industry reacts to SEC's lawsuit against Binance
(Updates with Equities section.)