Articles by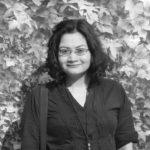 Pradipta Mukherjee
Pradipta Mukherjee is a business reporter and has worked for Bloomberg News and Business Standard in India. An MBA and a post-graduate in Economics, Mukherjee focuses on financial markets and corporates. She is a Mary Morgan Hewitt award recipient for Women in Journalism. She has also won the Jefferson Fellowship; the Thomson Reuters Foundation fellowship on 'Social Media and Digital Journalism' at The Chinese University of Hong Kong; and most recently, the Kiplinger Fellowship at Ohio University, USA.
November 2022
November 2022
In a Q&A with Forkast, First Digital Trust Chief Executive Officer Vincent Chok shared his views on Hong Kong getting back into crypto, regulations, and how the crypto pie in Asia is big enough for rivals Singapore and Hong Kong.
One company says it's bringing solutions for confused investors in digital assets in India who grapple with hours of tax calculations.
The world's largest crypto exchange's regional head of Asia says the Philippines' GameFi community and rampant inflation in Turkey present opportunities for Binance.