Bitcoin and Ether gained in Friday afternoon trade in Asia along with all other top 10 non-stablecoin cryptocurrencies, following successful negotiations on raising the U.S. debt ceiling that injected optimism into markets. Litecoin was the biggest gainer in 24 hours. Asian and European bourses strengthened on Friday and U.S. stock futures gained.
See related article: What's holding back DeFi and keeping the masses away
Bitcoin gains, First Digital issues new stablecoin
Bitcoin, world's largest cryptocurrency, rose 1.08% to US$27,076 in 24 hours to 4 p.m. in Hong Kong, bringing its weekly gains to 2.08%, according to CoinMarketCap data.
Ether, the second biggest cryptocurrency in the world, gained 1.78% to US$1,886 in 24 hours, after rising 3.85% in the last seven days.
Litecoin was the biggest gainer among top 10 cryptos, climbing 2.25% to US$94.48 in 24 hours, and strengthening 8.35% on the week. It rose on stronger buying support from its third halving event that is set for Aug. 2, which would reduce supply of the token.
Litecoin's on-chain activities increased in May, according to blockchain data tracker IntoTheBlock on Tuesday, which noted almost 8.5 million Litecoin addresses with a balance by the end of May, compared to 7.09 million addresses by the end of March.
"The U.S. debt ceiling issue appears to be resolved and the Federal Reserve could possibly look to pause, if not end, their rate hiking cycle," Markus Thielen, Head of Research & Strategy at digital asset service platform Matrixport, said in a note on Friday.
"The main worry that investors might be facing could be their underweight, and they would need to chase the upside. This is why we could see risk assets – U.S. tech stocks, crypto – rally further in 2023," Thielen said.
The global crypto market capitalization strengthened 1.21% to US$1.14 trillion, while the total crypto market volume lost 5.75% to US$29.94 billion in the last 24 hours.
Hong Kong-based consultancy First Digital, has introduced a new stablecoin pegged to the U.S. dollar, First Digital USD (FDUSD), it said in a statement on June 1, the same day that Hong Kong's new licensing regime for virtual asset service providers took effect.
Issued by FD121 Limited, a subsidiary of the trust company and under the brand name First Digital Labs, the stablecoin is intended to be backed on a 1:1 basis by one U.S. dollar or asset of equivalent fair value, held in accounts of regulated financial institutions in Asia, the statement said.
NFT sales surge
In non-fungible tokens, the Forkast 500 NFT index dropped 1.05% to 3364.53 in 24 hours to 6.50 p.m. in Hong Kong, but has gained 0.27% in the last seven days.
Over the same period, the Forkast ETH NFT Composite lost 0.2%, and is down 0.01% on the week.
Ethereum NFT sales rose 6.41% in 24 hours to US$24.33 million, according to CryptoSlam data. Azuki recorded the highest sales volume among NFTs in the Ethereum blockchain, rising 1.06% to US$3.76 million, followed by Bored Ape Yacht Club that increased 1.18% to US$3.58 million.
NFT sales on the Bitcoin network gained 204.53% in 24 hours to US$7.29 million.
Japan's All Nippon Airways, or ANA Group, has launched an NFT platform – ANA GranWhale NFT MarketPlace – for trading art and photograph collectibles through its metaverse subsidiary ANA NEO.
"China is coming into NFTs and crypto, and Russia will use crypto to settle payments across borders. These two major announcements are bringing excitement back to the NFT and crypto markets and lead many to believe that these alone can turn the market around," according to Yehudah Petscher, an NFT strategist at Forkast Labs.
"Collectors are eying high-priced NFTs ahead of a potential incoming pump from Chinese investors looking to snatch NFT grails like CryptoPunks, BAYC and Azuki," he added. 
Asian equities rise, U.S. futures gain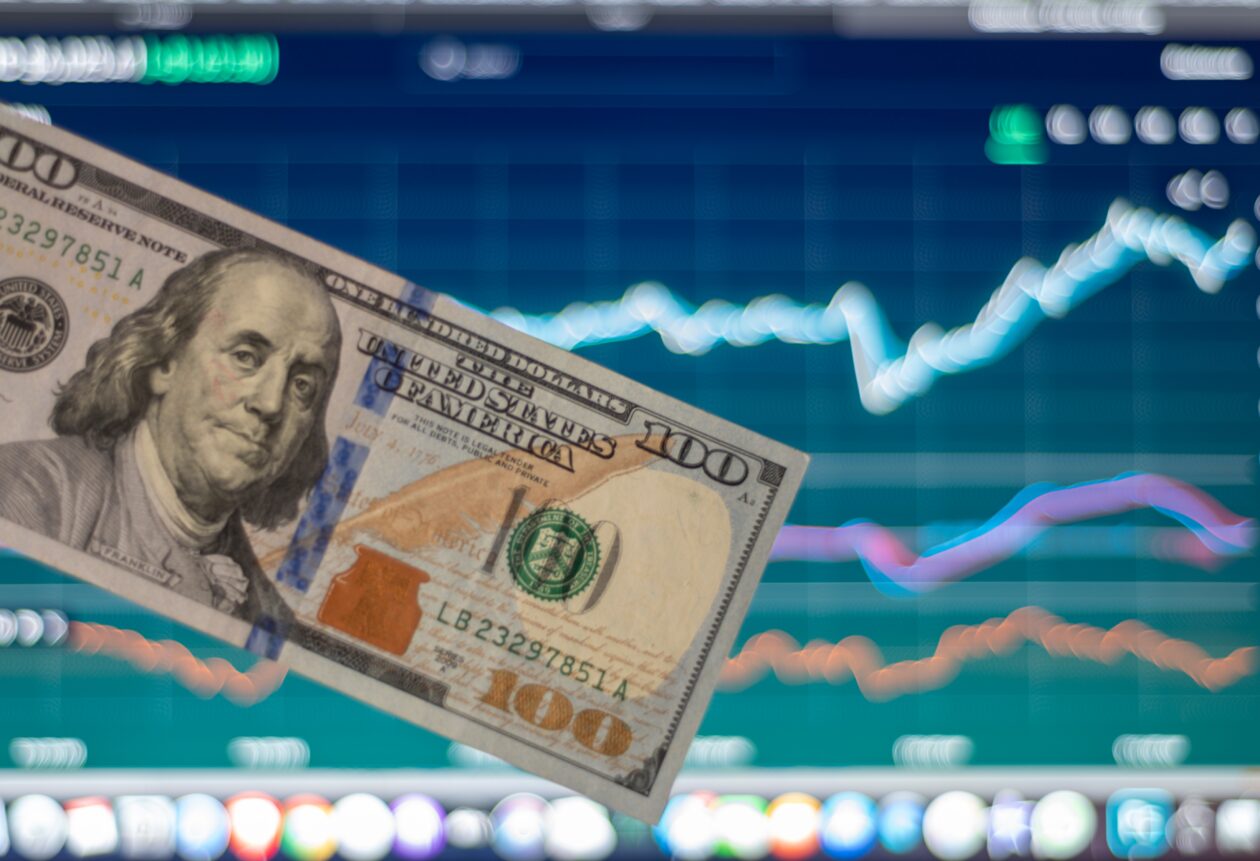 Asian stock markets gained on Friday as investors breathed relief after the U.S. Senate passed a bill late Thursday evening that suspended the world's biggest economy's debt limit through January 1, 2025. The 11th-hour deal ends the threat of a first-ever U.S. default.
The Shanghai Composite gained 0.79% and the Shenzhen Component Index rose 1.5%. Hong Kong's Hang Seng Index climbed 4.02% and Japan's Nikkei 225 strengthened 1.21%.
Major U.S. stock futures gained as of 7.35 p.m. in Hong Kong. The tech-heavy Nasdaq-100 futures climbed 0.6%, the S&P 500 futures index rose 0.53%, and the Dow Jones Industrial Average futures strengthened 0.52%.
European bourses also strengthened on Friday following gains in Asia and Wall Street, after U.S. lawmakers passed the bill to raise the debt ceiling. The benchmark STOXX 600 rose 1% and Germany's DAX 40 gained 1.12%.
"Using the country's debt as a political weapon, undermines confidence of investors in the U.S. government amid concerns about the government's ability to properly manage its finances," Nigel Green, chief executive of financial advisory firm deVere Group, wrote to media organization Newsmax.    
"This loss of confidence will mean that it becomes more difficult for the U.S. government to borrow money in the future, which could lead to higher interest rates and weaker economic growth," Green said. 
The U.S. central bank is scheduled to meet on June 14 to decide its next move on interest rates, which are now between 5% and 5.25%, the highest since 2006. The CME FedWatch Tool now predicts a 76% chance the Fed will keep rates unchanged in June, and a 24% chance for another 25-basis-point rate hike, down from 37.8% on Thursday.
U.S. jobs data that is scheduled for release later Friday could also shed clues on the Fed's interest rate hike path.