Articles by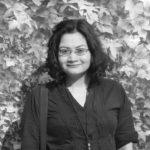 Pradipta Mukherjee
Pradipta Mukherjee is a business reporter and has worked for Bloomberg News and Business Standard in India. An MBA and a post-graduate in Economics, Mukherjee focuses on financial markets and corporates. She is a Mary Morgan Hewitt award recipient for Women in Journalism. She has also won the Jefferson Fellowship; the Thomson Reuters Foundation fellowship on 'Social Media and Digital Journalism' at The Chinese University of Hong Kong; and most recently, the Kiplinger Fellowship at Ohio University, USA.
October 2022
October 2022
September 2022
Despite the Indian government's hostility towards cryptocurrencies, the CoinDCX exchange says more traditional financial products will shift to DeFi platforms.
The city-state hosted a seminar with a title that it hopes sums up its crypto approach: "Yes to digital asset innovation, No to cryptocurrency speculation."
Ten winners will be selected by public vote, which will end on August 29.