It has been a poor year for cryptocurrency investors and the industry overall but an especially grim one for exchanges in India, with trading volumes plunging about 90%, slashing revenues for the platforms.
Investors were turned off by India slapping a 30% flat tax on crypto income from April, followed in July by a 1% tax deducted at source, or TDS, on transactions above 10,000 Indian rupees (US$121). If that wasn't enough, no provision was given to offset losses against gains elsewhere and India has still not clarified the legal status of digital assets.
See related article: Ban crypto or brace for the next financial crisis, RBI governor warns
Forkast's Pradipta Mukherjee spoke with Rajagopal Menon, the vice president of WazirX, India's largest crypto exchange by trading volume, about the year gone by and what he expects in 2023. The Q&A has been edited for clarity and brevity.
Pradipta Mukherjee: How has 2022 been for WazirX and what do you hope for in 2023?
Rajagopal Menon: 2022 has been a year to forget for the entire industry. A lot of companies are entering 2023 in bad shape because of 2022. For any exchange to make money, we need volumes. Exchanges make money only on commissions. But for most of India's biggest exchanges, volumes are at an all time low. Around 90% of our volumes are gone because of the new tax regulations, especially after July 1 when the 1% TDS kicked in. So it's going to be a test for survival for most of these companies, and for the entire industry. Luckily we had a good year before that [in 2021] so most of us have reserves, while some [exchanges] have raised funds. But the smaller players are going to be very badly affected because if there are no volumes, there is no money to be made. We might see a lot of companies going under because of that. So the entire ecosystem is still reeling under the impact of 2022. Things could get tougher before they get better.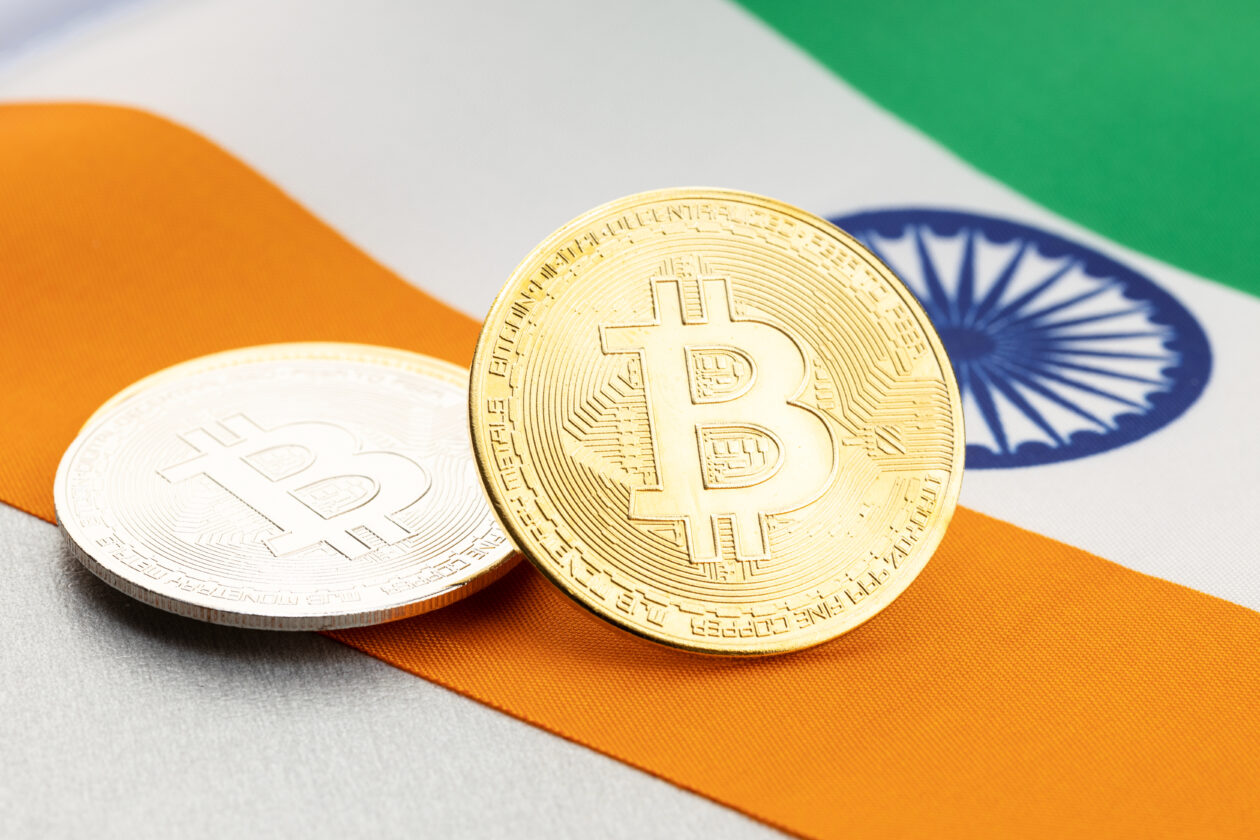 Mukherjee: What is the situation in WazirX?
Menon: We had a restructuring. And we had to let some of our people go. Excellent people. We hire very, very painstakingly. It was a very tough time for the entire industry, for all players, including WazirX.
Mukherjee: How much have volumes dropped by? And how are you surviving?
Menon: WazirX did trade volumes of US$48 billion as of the financial year that ended in March this year. However, between April 1 this year and November 30, WazirX had a trade volume of US$10 billion.
In order to survive, we have done a bunch of things. There was the painful restructuring. We are micromanaging every single element of our costs. We've spoken to all our partners whom we work with closely and negotiated a lot of deals.
So the focus of all companies, including WazirX, is survival. It's skeletal staffing. We are trying to wring every single extra bit out of our existing resources at this point.
Mukherjee: Will there be bankruptcies among crypto exchanges in India?
Menon: I hope and pray that there are no bankruptcies, but it's going to be a very stressful time for a lot of companies in 2023. Smaller companies will be in a lot of trouble because of working capital constraints. If you're not making money, you can't afford to make the payroll. It will be a painful time unless things improve rapidly, which looks very unlikely.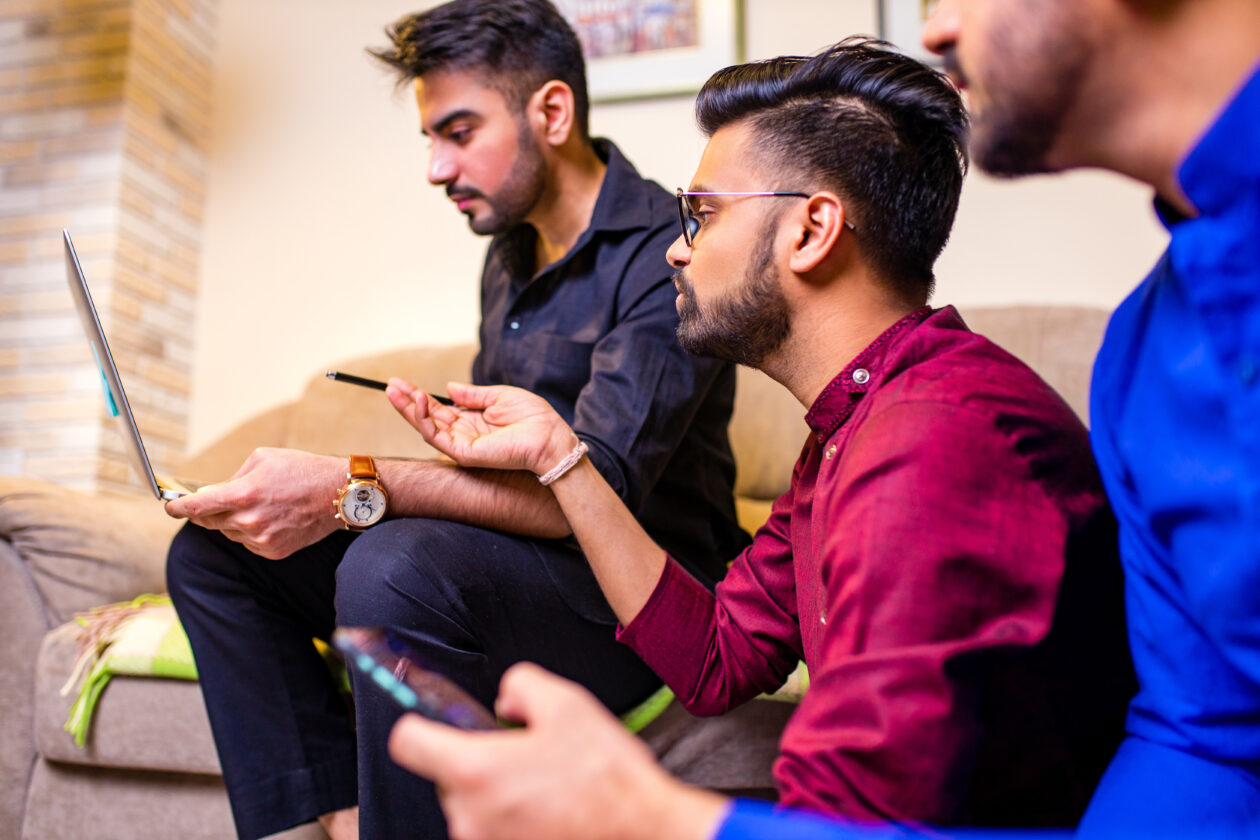 Mukherjee: How many crypto exchanges are in India right now?
Menon: There are about 15 to 20 of them out there. But the ones with volume are the top 10 exchanges. And the top three or four have about 80% of the trade volume.
Mukherjee: How bad is the situation right now?
Menon: Job losses in the crypto industry in India have been between 30% to 50%. Most companies have gone through a restructuring, and it's happened silently for most. Almost all of them have stopped hiring, unless there are key hires that have to be made. Everyone is going through this phase, it's happening across the industry.
We are in a pause state, we don't want to take any quick decisions. We are waiting and watching, and if things improve, things could improve on the employment front as well.
Mukherjee: Do you think the worst is over or is it going to get even more difficult in 2023?
Menon: It's going to get a little bit worse before things get better, because the full extent of what happened with the FTX [bankruptcy] is not known. And that is going to affect the entire industry. Even the biggest players are not immune to it. Overall market sentiment the world over is pretty bad. Even the traditional finance sector is not doing very well. So 2023 is going to be a bit of a test for all of us here.
Mukherjee: What is your wishlist for 2023?
Menon: In India, we are looking for two or three things. One is that the 1% TDS has to be made more rational. So if tracking every transaction is the major objective of the TDS, we can also do it with 0.1%.
That 1% TDS is affecting Indian players very, very badly while the foreign exchanges are benefiting, because all the capital is flying out of Indian exchanges and going into foreign exchanges. So it doesn't go well with the government's stated aim of making it easier to do business and making India more self-reliant. At least we hope that improves or the government sees our argument and rationalizes the taxation.
Another problem is the 30% flat tax with no provision to offset losses against gains, which also needs to be rationalized in line with mainstream financial assets. If that happens, you'll have a lot more trading volumes coming back to the Indian exchanges. If you are a tax-abiding citizen, you don't mind paying tax, but a tax that eats into your capital is something users are having a problem with.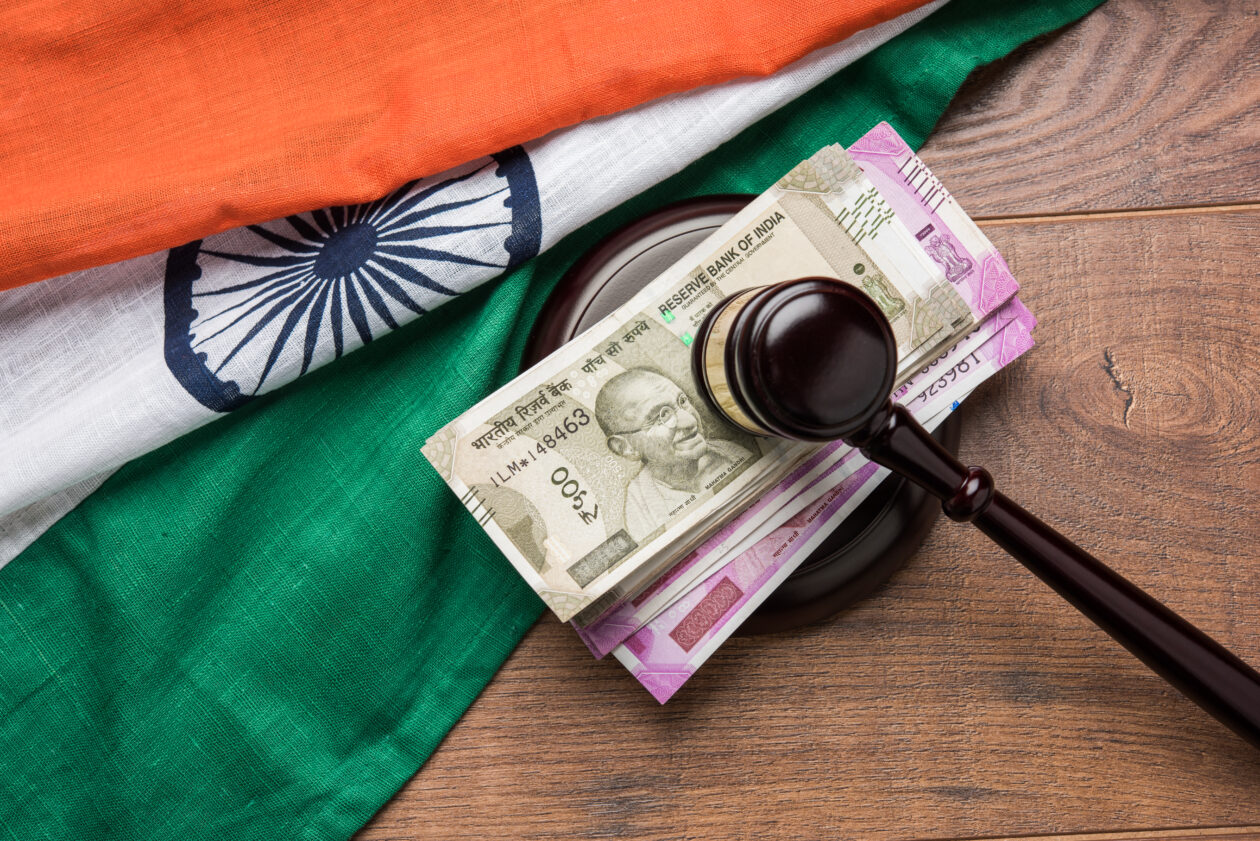 Next on the wishlist is clearer regulations. Right now everything is very ambiguous. Once you have clear rules and regulations in place, the industry will benefit as a whole. The industry will stabilize and things will improve and the true benefits of crypto can come to a lot of Indians.
For example, banks are afraid to work with crypto companies because it's a gray area right now. Most banks don't offer their full suite of services to crypto exchanges, and say that they can only work closely once the regulations are in place. Once regulation happens, I don't think it's going to be difficult for us to get banking partnerships and that would help the entire industry.
Regulation is also necessary to rationalize capital gains, from the 30% flat tax right now to something lower or in line with best industry practices the world over.
We also need clarity on who is going to regulate this industry. Right now we don't know. Is it the RBI [India's central bank]? Is it [securities and commodities market regulator] Sebi? Once you have an overseer, more players would be comfortable. Banks, for example, would be comfortable working with us.
Mukherjee: How has the collapse of FTX hit your business?
Menon: It's hit market sentiment very badly. The believers will still believe in crypto but people will be more wary about crypto because bad news is bad news at the end of the day. What happened [at FTX] looks like outright fraud and that is never good for any industry.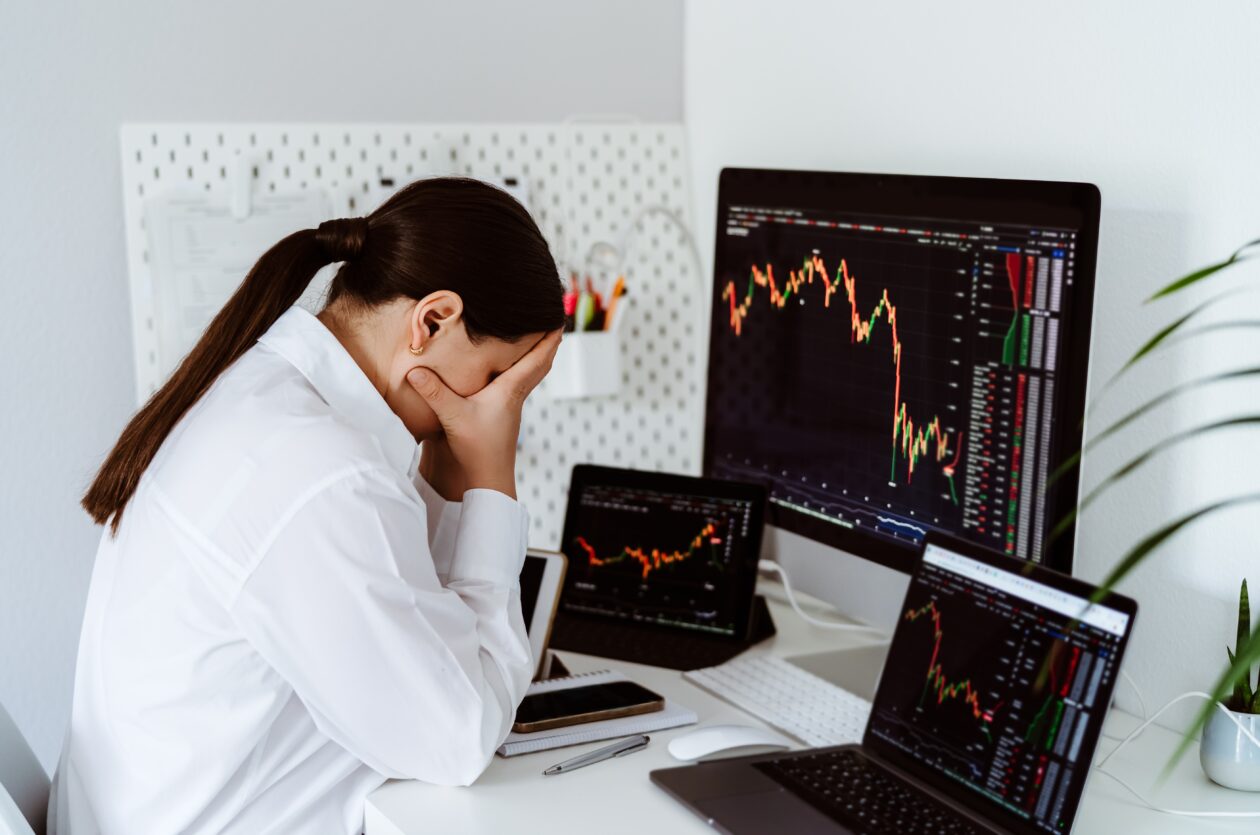 Mukherjee: Was FTX's collapse the biggest blow to the industry this year?
Menon: A combination of factors have hit sentiment very, very negatively.
You have the war in Ukraine, along with the U.S. Fed increasing interest rates, which is sucking liquidity out of markets and everyone's moving towards the US dollar because it's the ultimate safe haven.
And then you had a series of disasters that happened with monotonous regularity. You had the collapse of the Terra-Luna [stablecoin] and the collapse of the Three Arrows Capital [hedge fund]. FTX's collapse hit the industry hardest because it was the world's second biggest exchange and a lot of people have lost money. In the case of Terra Luna, it was more localized towards people who were invested into that particular token. But FTX's impact is more broad-based and a lot of people had their lifetime's money in FTX. So whether you were in Bitcoin or whether you were in Ethereum or in any other token, you lost out because FTX went under.
Mukherjee: Is WazirX going to publish its proof of reserves and liabilities?
Menon: Yes. You will be hearing about it very soon. We are working very closely with one of the largest players. We've given them all the data. It'll be pretty comprehensive in line with what the industry is doing.
Mukherjee: WazirX is no longer backed by Binance. How has that affected your business?
Menon: We were a part of Binance and were operating pretty independently. That continues. There are a lot of questions in the air about the Binance-WazirX relationship but for us, it's business as usual. Our operations have continued normally. Whatever we did before, we are continuing to do, and things are the way they were. Nothing has changed in our lives.
Mukherjee: Is WazirX's income only from transaction fees?
Menon: Yes. We don't do staking, and we don't have lending products. We are very focused that way so money comes only from trading. What we're trying to do is build new products. We have released a gift card to give crypto to friends and family. We are hoping that that will help expand the market organically. We are working on a bunch of products. The gift card was the first one that we launched this quarter, and a bunch of [new products] will soon come out.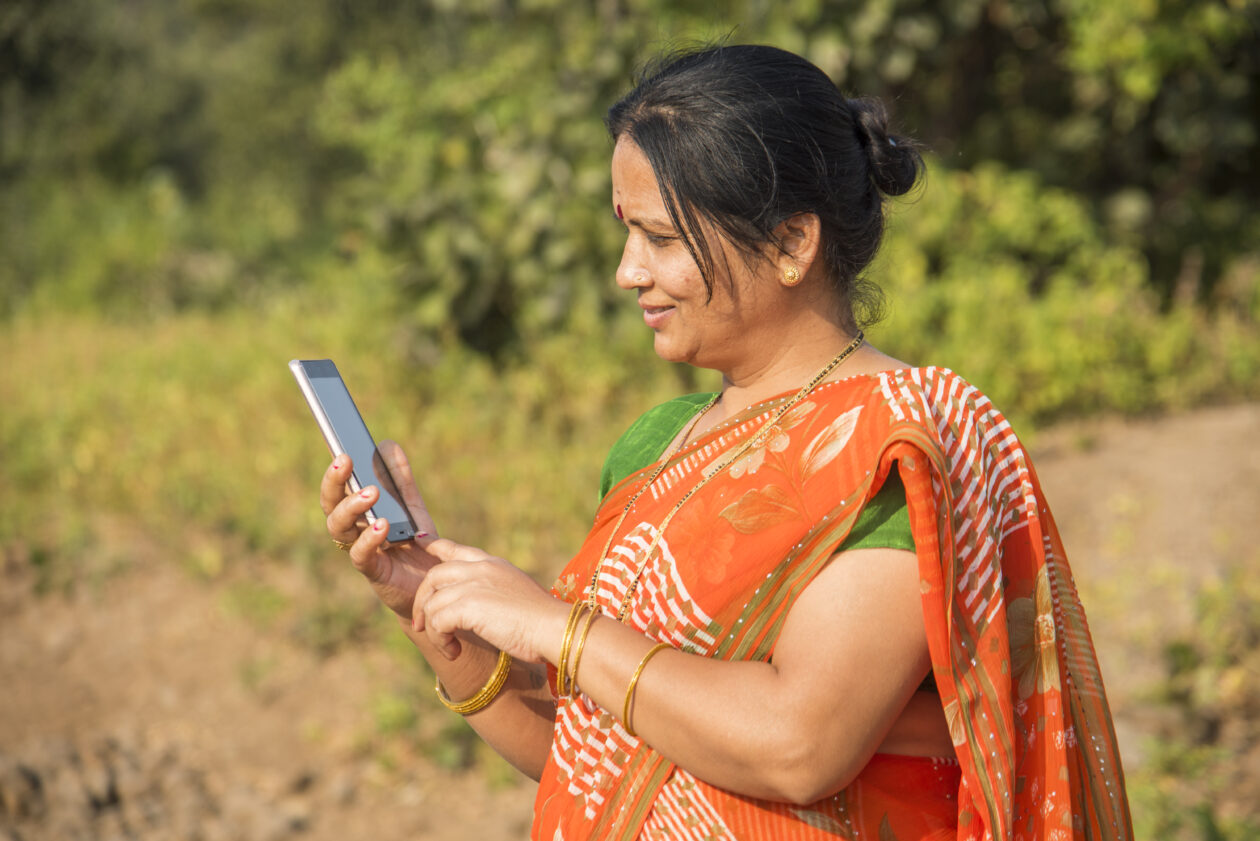 Mukherjee: India assumed the G20 presidency from December. Do you expect this to change crypto regulations for the worse or better?
Menon: The government understands that crypto is here to stay. And Prime Minister Narendra Modi and Finance Minister Nirmala Sitharaman have been saying that you need concerted global action for crypto. This G20 presidency gives India the opportunity to set the agenda for global crypto regulation. And that's what everybody wants, right? Governments all over the world want to regulate crypto. What we are asking for is transparent regulation. So 2023 is going to see a lot of action on the regulation front, one, because of India's G20 presidency. And, two, because of this FTX fiasco, governments will have to be seen as doing something about it. So regulation is inevitable and it will happen and I think 2023, you'll see a lot of action on that front.
Mukherjee: The Indian government seems overwhelmingly unfriendly to crypto, but does the Indian crypto industry have any friends or allies within the government?
Menon: We don't have best friends out there, more like acquaintances. They ask us for information. We provide it. We formed a new industry association, and the government reached out for Budget suggestions, and we submitted that. So yes, we do have conversations, not necessarily friendly ones, but we do have conversations. And the good thing is, from what I've seen, if this government thinks that something can change for the better, they do it and they do it very rapidly. For example, the government had a very negative policy towards drones. Once it understood the benefits of drone technology, the policy, laws and everything were changed in a matter of months. So when the government sees rationale for course correction, it does that. And we are hoping that this will happen in the crypto space as well in 2023.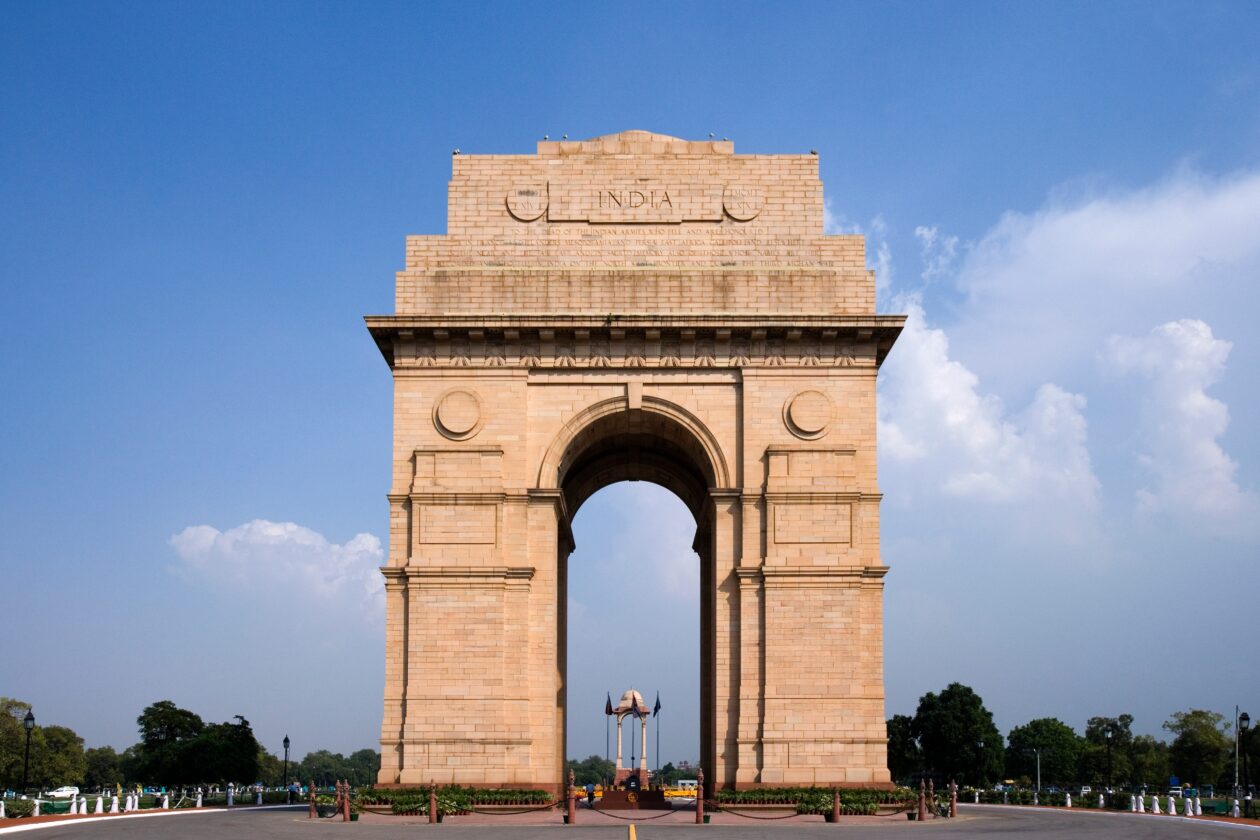 Mukherjee: India's central bank has run trials of both wholesale and retail CBDCs. How do you think that will affect cryptocurrency trading in India?
Menon: If you enable crypto exchanges to work with CBDCs, you have all the information that you need about the industry, about the participants in that industry. So it could turn out to be a major game changer as far as we are concerned. But we have to be let into that and be made active participants in that experiment, which has not happened so far, but things could change in 2023.
Mukherjee: Some in the industry say that the crypto industry has touched bottom and expect a recovery in the first quarter of 2023. Is that possible?
Menon: I hope so. But I think it's going to take longer because overall sentiment has to improve. When Bitcoin was at US$67,000, people were lining up to buy. Now Bitcoin is available for US$15,000 and people are reluctant to buy it. There has to be a marked improvement in sentiment for volumes to pick up and for exchanges to thrive. You need three or four game-changing things to happen. Maybe the war over [in Ukraine], or the U.S. Fed easing off on interest rate hikes. China has already lifted its zero-Covid policy so you won't have supply side constraints. So if you have two or three things that happen rapidly, which improves sentiment, things could improve dramatically. But we are not seeing signs of that happening in the first or the second quarter of 2023. If that happens, I'll be very happy, but I don't see it happening so soon.