Forkast spoke with Sumit Gupta, co-founder and chief executive of CoinDCX, India's first crypto unicorn, for an update on developments. He said the budget is an opportunity for the government to rethink taxes on the digital asset industry and gain more revenue.
India last year imposed a 30% flat tax on all crypto income and later added a 1% tax deducted at source, or TDS, on crypto trades above 10,000 Indian rupees (US$122).
According to Indian think tank Esya Centre, this caused a capital flight as about US$3.85 billion moved from India's centralized crypto exchanges to foreign exchanges between February and October 2022, to avoid the taxes.
Gupta said reducing the TDS to 0.01% will bring those trades back to Indian exchanges, allowing the government to achieve its goal of tracking virtual digital assets (VDA) trades to prevent money laundering and the like, while providing tax revenue to the country.
CoinDCX, which was valued at US$2.15 billion after it raised US$135 million in April last year, is a founding member of industry lobbyist Bharat Web3 Association. The industry in India is also asking the government to clarify the legal status of digital assets and allow crypto traders to offset losses against other investment gains for tax purposes.
The following Q&A has been edited for clarity and length.
Pradipta Mukherjee: What recommendations did CoinDCX make to the government regarding India's budget this year?
Sumit Gupta: Our request was that we should bring the TDS down from 1% to 0.01%. We have not seen any other country adopting a harsh measure like a 1% TDS.
TDS was introduced to ensure that the government has a full view of trading activity, which was a step with the right intent. But what has happened is that a lot of these transactions have moved offshore to where the TDS is not applicable. This is resulting in tax revenue losses for the exchequer.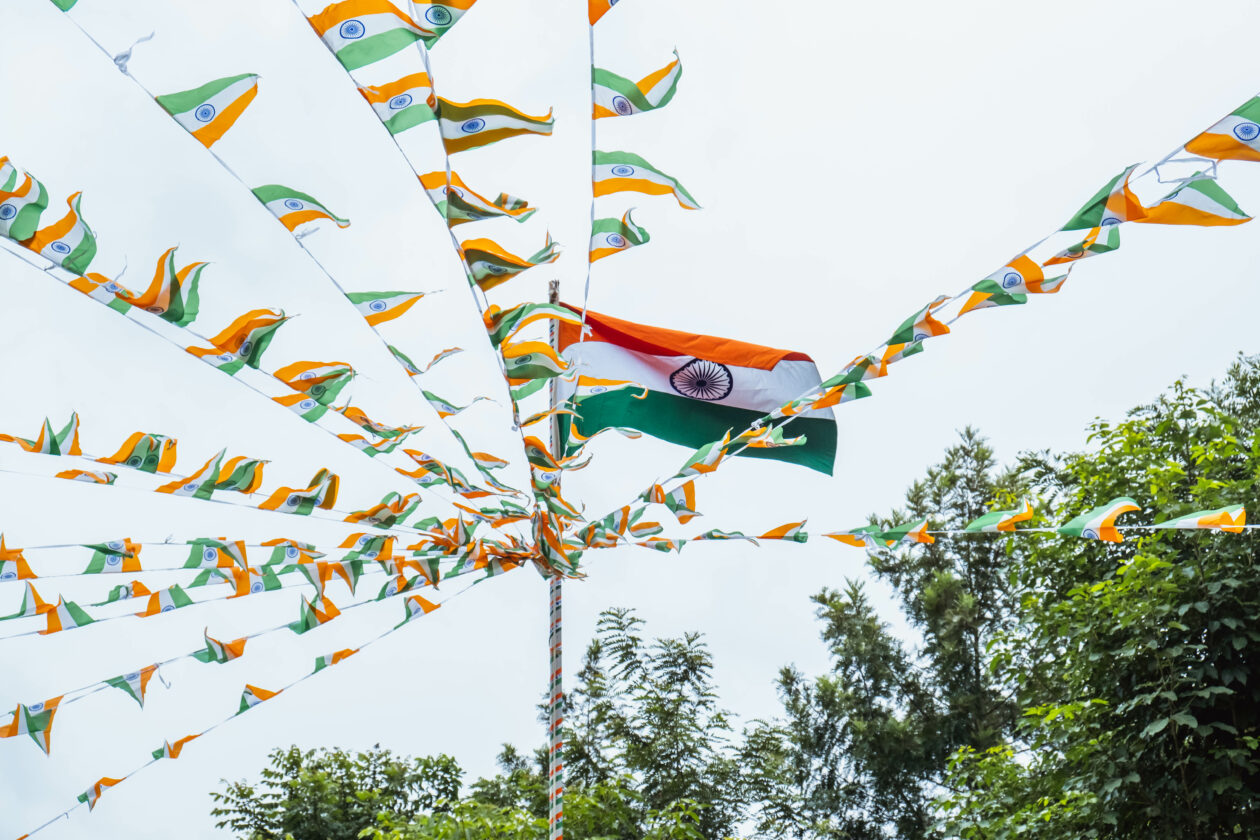 We would like to see a progressive principle-based regulatory framework and what I mean by that is to define the conditions that solve the concerns of the government, while also allowing innovation.
I am hoping that in the coming budget, the government listens to the industry's requests so that the ecosystem continues to flourish. India has such a powerful young workforce and with such deep digital penetration, so with the right policy moves, it's uniquely positioned to lead this ecosystem globally.
Mukherjee: What are your other recommendations?
Gupta: In reference to the 30% flat tax rate on all crypto income, we think crypto trading should be [taxed] at par with alternate asset classes, like equities, because if you look at the data, it's very similar. We've also asked for [tax] offsetting to be allowed. In last year's budget, offsetting losses [in crypto trading] with gains was not allowed. That is not fair. So we have submitted these recommendations.
[Editor's note: India taxes on a proportional basis with direct tax on income ranging between 5% and 30%. If a taxpayer's income is treated as capital gains, short term gains are taxed at 15%.]
Mukherjee: What response did you get?
Gupta: We have been given a patient hearing by officials at the Ministry of Finance. The ministry acknowledged that the space is going through a lot of challenges, especially after the FTX fiasco. Every industry goes through its ups and downs, and I believe they understand the complexity and they also understand that what happened with FTX was not related to crypto as a technology or Web3 as an ecosystem. It is something more to do with the people running the company.
We have provided industry information for them to consider and take a decision on what is in the best interests of the country. These matters do take time.
Mukherjee: Can you characterize the mood in the industry in India in relation to government policy?
Gupta: Right now there's a lot of uncertainty from a policy point of view and this negatively impacts people who are building in this space and also the consumers who are a part of the ecosystem. But, the space is complex. There is a lot of building happening now, which will reap benefits in future. Entrepreneurs are working on some very exciting use cases. Overall, the technology is quite disruptive and in a very early phase.
Mukherjee: What are the options if the government ignores the industry's recommendations?
Gupta: Companies will keep on building solutions, building products. We are not in it for the short term. We are here to nurture and shape the industry from a 10 to 20 years point of view.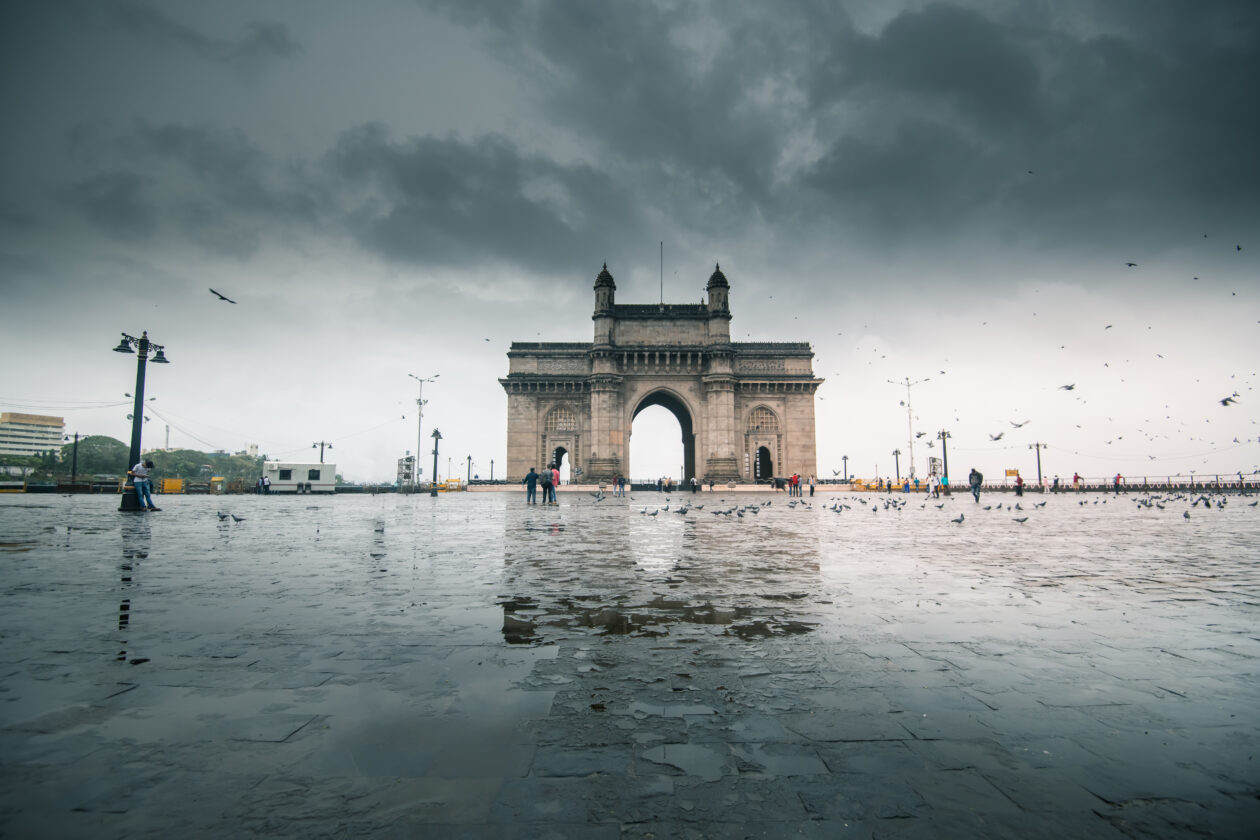 We would be very happy if [the recommendations] are accepted, and not just from my point of view, I think millions of Indians would be very happy. Right now if you talk to the customers, a lot of them are worried but also hopeful the government will come up with some positive announcement in this budget. Even if nothing changes from the TDS point of view, the show will go on. The rate at which entrepreneurs, engineers and developers are building in this space is continuously increasing. That's not going to stop. A positive change [from the government] will expedite the growth of the industry.
Mukherjee: Reserve Bank of India (RBI) Governor Shaktikanta Das recently said that the next financial crisis will come from "private cryptocurrencies" if they are not banned. How do cryptocurrency platforms survive in India with such a hostile central bank?
Gupta: RBI has been very vocal about its stance. But I feel that it's not the full picture. If you look at it from a technology point of view, the benefits and the use cases that can be solved – whether it is in supply chain, whether it is in healthcare industry, or micro, small & medium enterprise financing – the technology has a lot to offer. Of course, there might be some bad actors, which happens in any industry. When the Internet was new, some people wanted to ban it. Now, the Internet also has disadvantages, but it also adds value to millions of people's lives. So every technology has its pros and cons, but trying to ban it is not the right approach.
Mukherjee: Does the Indian crypto industry have any friends in the government?
Gupta: We have been talking to all the policymakers, regulators, even the law enforcement agencies and doing seminars, educating them on how this industry operates, how exchanges operate. We'll keep doing it for months or years until the time we see some sort of a bright light and some sort of regulations. I don't know who are friends and who are not. But I just say that we are doing our job and hope that people will understand it.
Mukherjee: Is the Bharat Web3 Association effective and if so can you give examples?
Gupta: Absolutely. Whenever there is any [VDA] discussion, the association gets an invite to represent the point of views and opinions [of the industry]. So that's a very, very positive move and it's a very formally run independent organization, a think tank whose intent is to partner with the government, educate, collaborate. I strongly believe there has to be a strong bridge between the industry and the government, and hopefully the association will serve as a very strong bridge.
Mukherjee: India assumed the G20 presidency from December. How do you expect this to influence crypto regulations, seeing as many governments are grappling with legislation for what they see as a new asset class?
Gupta: It gives India a strong opportunity to be a partner in this space and lead it globally. It's a borderless asset class. So you have to have global cooperation when you're talking about regulations. And keeping crypto regulations as part of the G20 agenda is a very positive move. Hopefully that will lead to things in the right direction.
Mukherjee: What is the realistic future of blockchain technology in India?
Gupta: Just like how the Internet created a lot of companies, different business models, different companies, the emerging blockchain technology is also expected to drive similar or even more powerful change. The world is going digital. And Web3, which is the Internet built on top of blockchain, can create very exciting new use cases which were not possible in the previous era.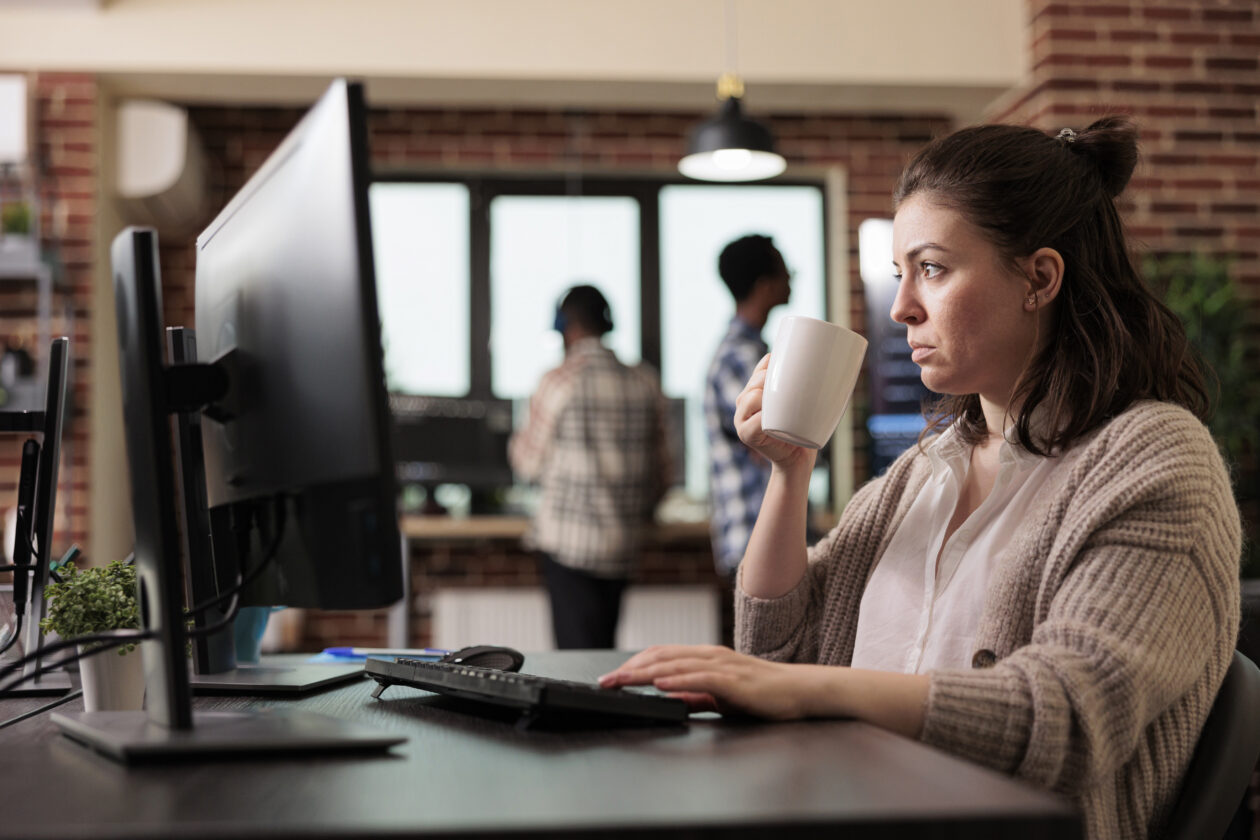 Any application, whether it is booking cabs or even taking out loans, credit, any application that you see right now, blockchain makes it a lot more efficient to do in the new digital world. I will not be surprised if ten years down the line, voting [in elections] happens on blockchain. Because it's very secure. You can't tamper with that. That's a very powerful application of blockchain.
If the government wants to give benefits to every person sitting in one village in Andhra Pradesh [in South India], how can they do that? So you can actually leverage blockchain to distribute benefits.
In the equities market, settlement takes a couple of days for you to actually get delivery of shares. With blockchain, you can make it instant and real time. There are so many powerful use cases that can make India a truly powerful nation.
We have more than 50 lakh [5 million] developers in the country and even if 1 lakh [100,000] start building these solutions, in the next five years we will not be a country which is serving U.S. companies, but we will be a country which is creating these companies. What we need is the right clarity around regulations.
Mukherjee: How much has CoinDCX's trading volumes dropped after introduction of India's tax laws last year?
Gupta: There has been a volume drop globally. I think anywhere between 50% to 70% globally. And in India, it's even higher – at least 90% – because of the impact [of taxation]. Of course, it depends on a lot of other variables as well, like market movement, Bitcoin prices, and what's happening at the global macro level. But that aside, because of the 1% TDS, there's been more than 90% decline in volumes [in India].
Mukherjee: How financially healthy is CoinDCX?
Gupta: Our primary source of revenue is commission fees. That's not as high as what it used to be, but it's fairly decent and we have a fairly strong balance sheet with strong cash reserves, which gives us a runway of at least five years considering zero revenue. So that puts us in a very healthy financial position.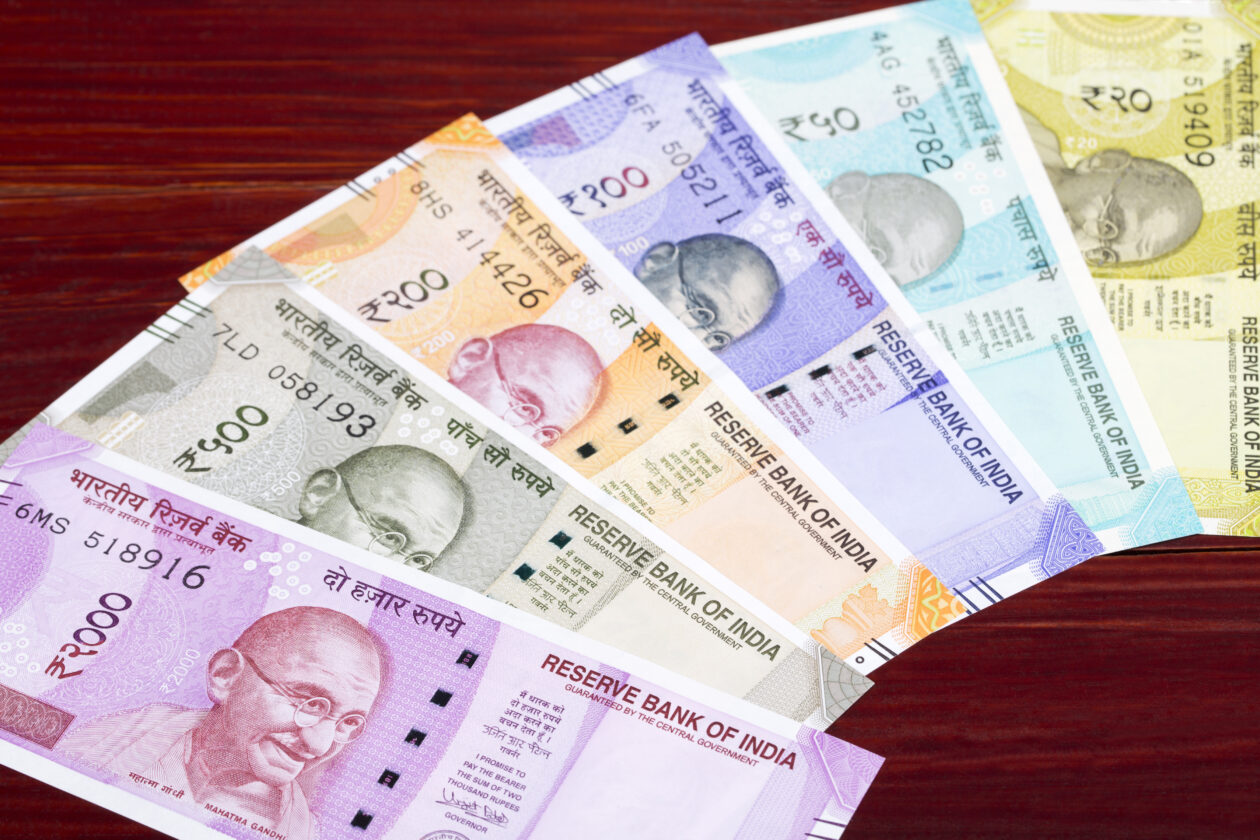 That's the reason why we are proactively building some of these solutions because this is a great time to build while the market activity is low.
Our last fundraise of US$135 million is in surplus, we haven't touched it. So all of that capital is still available with us.
Mukherjee: How did CoinDCX restructure or cut headcount in 2022?
Gupta: We have not done any mass layoffs like most of the other startups. In fact, we were doing a lot of hiring. There were a lot of open positions and we were not getting candidates earlier, but now we are getting a good supply of candidates. Obviously, we have slowed hiring but we are still hiring, though we're being very cautious and also looking at the global macro environment.
Mukherjee: India's central bank is pushing for both wholesale and retail CBDCs. How does this play out for cryptocurrency exchanges and trading in India?
Gupta: There is synergy because people who are adopters of crypto assets are also likely to adopt CBDC. Exchanges in India can be distributors of CBDCs and basically drive adoption of CBDCs. We have 15 million customers so that's very helpful. The public private partnership can be an exciting direction when it comes to adoption of CBDCs.
Mukherjee: The general consensus is 2022 was an awful year for crypto. Do you think the worst is over or is it going to get more problematic in 2023 and what are the potential difficulties in India and for your business?
Gupta: 2022 was one of the most challenging years I've seen in this space. And I think it was very unpredictable. But two years back, Covid also happened. I could never imagine Covid also happening. So anything can happen. But after the challenges of 2022, this year will be better. I am optimistic about that, but don't expect any fairy tales. There is talk of a recession and more mass layoffs at bigger companies. Still, I'm hopeful 2023 will be relatively better than 2022.