Bitcoin and Ether fell in Tuesday afternoon trade in Asia, along with all other top 10 non-stablecoin cryptocurrencies by market capitalization with Polygon and Solana leading losses. Asian equity markets declined after data showed China's April imports decreasing unexpectedly and export growth slowing. U.S. stock futures declined ahead of the latest inflation report due for release on Wednesday.
See related article: Bitcoin rediscovers its mojo as banks stumble, says Standard Chartered's Geoff Kendrick
Crypto market faces downward pressure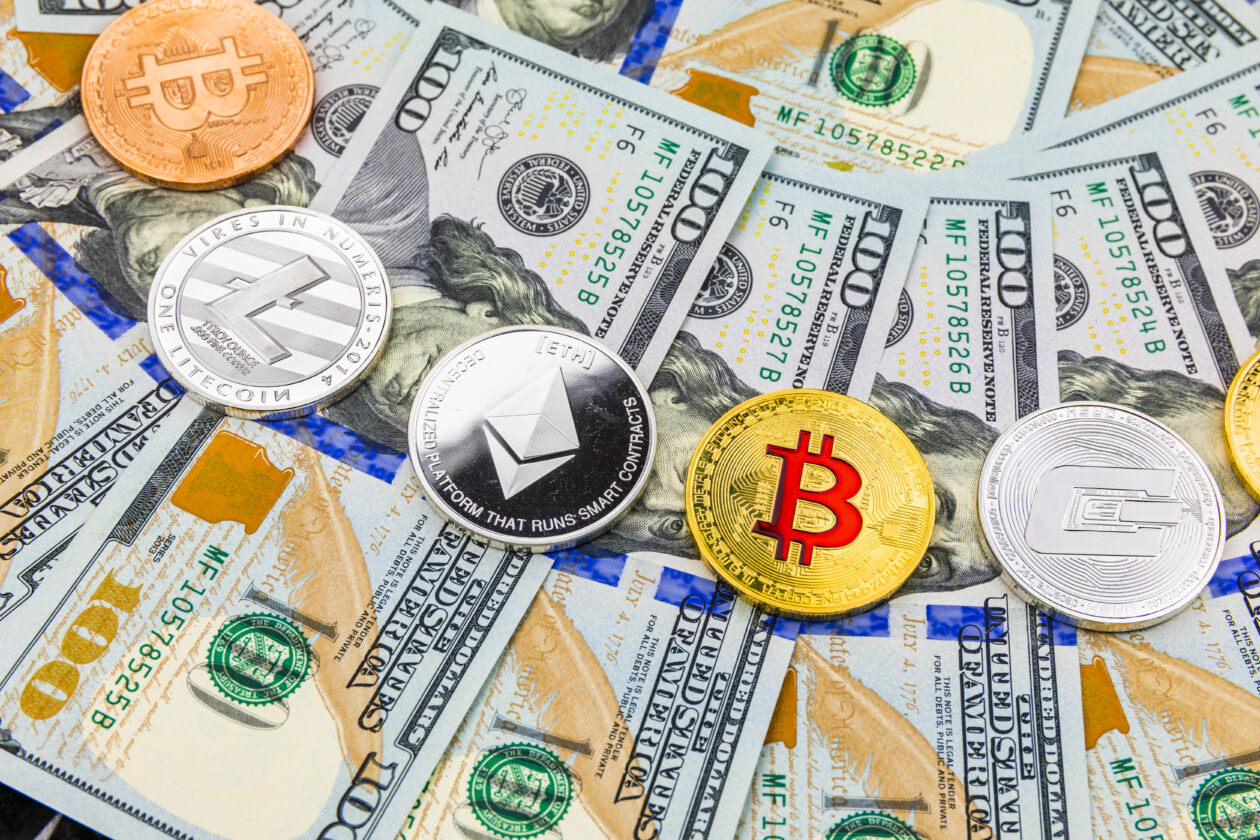 Bitcoin lost 1.25% to US$27,671 in 24 hours to 4 p.m. in Hong Kong, according to CoinMarketCap data. The world's largest cryptocurrency by market capitalization has lost 1.39% in the last seven days.
"The crypto market has been experiencing downward pressure since hitting a peak last month, when investors turned to crypto assets due to concerns about banking and monetary policy expectations. However, fears of a recession in the U.S. and further interest rate hikes in Europe could affect the market, eroding investors' confidence and willingness to take risks," said Denys Peleshok, head of Asia at London-based financial institute CPT Markets.
Ether, the second-biggest cryptocurrency by market capitalization, dropped 0.25% to US$1,849 in 24 hours, but gained 0.74% on the week.
Polygon's Matic token dropped the most, declining 3.5% to US$0.8975, bringing its weekly losses to 6.61%. Solana, the second-biggest loser in 24 hours, lost 2.52% to US$20.71 after losing 5.49% in the last seven days.
The total crypto market volume gained 21.3% to US$41.61 billion, while the global crypto market capitalization dropped 1% to US$1.14 trillion in the last 24 hours.
Ethereum NFT sales decline
In the non-fungible token (NFT) market, the Forkast 500 NFT index dropped 1.57% in the 24 hours to 4:30 p.m. in Hong Kong and declined 7.22% during the week.
24-hour NFT sales on Ethereum, the leading blockchain for NFTs, declined by 5.38% to US$15.1 million, despite sales for Azuki soaring 326.33% to over US$2 million, while 24-hour sales for DeGods rose 320.79% to US$1.4 million. Bored Ape Yacht Club, the largest Ethereum-native NFT collection, declined 37.82% in 24-hour sales to US$706,000.
Looking at the day's most notable NFT sales, CryptoPunk #2300 was sold for US$126,984 while Bored Ape #373 sold for US$98,665, according to CryptoSlam data.
Asian equities fall after China's April imports shrink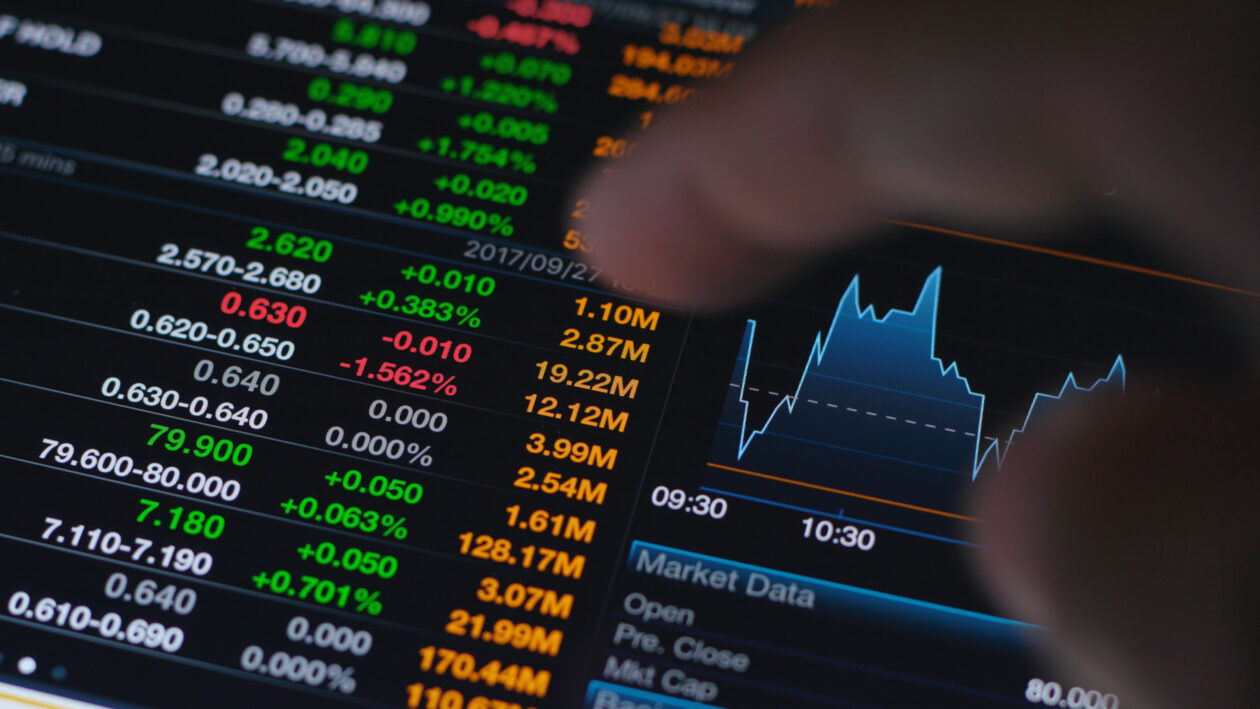 Asian equity markets declined on Tuesday after China's April imports unexpectedly dropped 7.9% year on year, against market expectations of a 0.2% contraction, while export growth slowed, raising concerns over China's economic recovery after three years of pandemic-induced restrictions.
The Shanghai Composite dropped 1.1% and the Shenzhen Component Index lost 0.9%. Hong Kong's Hang Seng Index declined 2.12%, while Japan's benchmark Nikkei 225 rose 1.01%.
U.S. stock futures declined as of 4:30 p.m. in Hong Kong, as investors remained cautious ahead of the release of April inflation report on Wednesday. The S&P 500 futures index fell 0.36%, the tech-heavy Nasdaq-100 futures lost 0.42% and the Dow Jones Industrial Average futures declined 0.34%.
"We expect the U.S. economy to slow and move into recession later in 2023. We remain cautious on equities as, although valuations have improved, the cyclical clouds are darkening," said Johanna Kyrklund, Group CIO and Co-Head of Investment at Schroders.
Shares of U.S.-based big data analytics company Palantir Technologies rallied by over 20% in extended trading, following a strong earnings report of demand that was "without precedent" for its new market artificial intelligence tool. Shares at U.S. maker of electric vehicles Lucid Group and financial technology firm PayPal declined, following weak first-quarter reports.
Investors are now looking forward to earnings reports from Duke Energy Corp., Airbnb, Rivian and Fox Corp Tuesday.
The U.S. dollar index inched up 0.13% to 101.5 points on Tuesday, rising for a second consecutive session. The euro fell 0.2% to US$1.09, as investors anticipate continued interest rate hikes from the European Central Bank.
Markets also await an update on a U.S. debt ceiling meeting as President Joe Biden meets Republican House Speaker Kevin McCarthy and other congressional leaders at the White House on Tuesday.
Investors are also looking forward to the latest U.S. consumer price index (CPI) data, a key inflation indicator, due for release on Wednesday, which is expected to shed light on the impact of Federal Reserve's fight against sticky inflation. The U.S. central bank next meets on June 14 to decide on interest rates in the world's biggest economy.
"We expect headline CPI will come in at an annual rate of 5% for April – the same as in March – meaning that progress to bring down U.S. inflation would have stalled. Let's hope this isn't a trigger for the Fed to continue with its rate hike agenda," said Nigel Green, the chief executive officer of financial advisory company deVere Group.
See related article: Pepe, Floki to list on Binance exchange