Articles by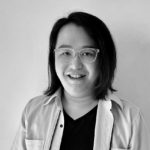 Timmy Shen
Timmy Shen is a Taipei-based journalist at Forkast. Previously, he wrote for Caixin Global and TechNode, covering topics ranging from fintech to fan economy. He also cares about LGBT+ issues and is a shabu shabu fanatic. Timmy holds an MS degree from Columbia Journalism School.
@timmyhmshen
Timmy Shen
September 2022
August 2022
In a Q&A, the former cryptocurrency miner explains his methods for trying to pull together a band of Ethereum mining brethren in order to keep their rigs running. The idea started at a party at his house.
Crypto mining slump? Canada-based company booked 31% revenue growth on year, expanded Bitcoin holdings, and plans to ramp up mining capacity this year. Other crypto miners seem to be following suit.