Articles by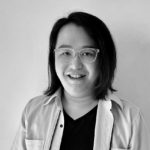 Timmy Shen
Timmy Shen is a Taipei-based journalist at Forkast. Previously, he wrote for Caixin Global and TechNode, covering topics ranging from fintech to fan economy. He also cares about LGBT+ issues and is a shabu shabu fanatic. Timmy holds an MS degree from Columbia Journalism School.
@timmyhmshen
Timmy Shen
August 2022
In a Q&A, the former cryptocurrency miner explains his methods for trying to pull together a band of Ethereum mining brethren in order to keep their rigs running. The idea started at a party at his house.
Crypto mining slump? Canada-based company booked 31% revenue growth on year, expanded Bitcoin holdings, and plans to ramp up mining capacity this year. Other crypto miners seem to be following suit.
Beijing's drive to stamp out crypto mining and the slump in crypto prices are headwinds that Canaan says it knows how to deal with, adding that the crypto winter may be shorter than expected.
August 2022
A focus on economic sustainability, or play-and-earn, is driving the P2E industry to rein in incentives and instead attract and engage gamers in the hope that they will end up spending on in-game assets.
The failure of a crypto market player may have spillover effects on traditional finance such as short-term funding markets, says the Basel-based international body.
Players are being educated to turn into writers, content creators, streamers or e-sports players as earnings from play-to-earn games aren't enough to substitute for a day job.
July 2022
Deeper structural flaws in crypto make it unsuitable as the basis of a monetary system that serves society, the Bank for International Settlements said in its annual report.
LGBT event organizers see the metaverse as technology of the emerging Web3.0 world that opens doors and opportunities for marginalized communities.
It's been a 'Waiting for Godot' experience for the crypto industry regarding US approval of a spot Bitcoin ETF. A decision next month by the SEC could bring a lift to crypto markets or be a boon to lawyers.