Articles by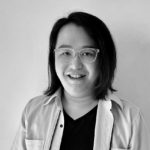 Timmy Shen
Timmy Shen is a Taipei-based journalist at Forkast. Previously, he wrote for Caixin Global and TechNode, covering topics ranging from fintech to fan economy. He also cares about LGBT+ issues and is a shabu shabu fanatic. Timmy holds an MS degree from Columbia Journalism School.
@timmyhmshen
Timmy Shen
March 2022
March 2022
Animoca Brand's nWayPlay sold out second batch of Bing Dwen Dwen mascot NFTs on Thursday as prices of first set fetched 900% in average resale value.
The city's global reach, Hong Kong dollar and mainland ties make it a good fit for Chinese authorities to trial e-CNY international payments.
Upcoming digital yuan trial to piggyback on Hong Kong's popular Faster Payment System for smoother cross-border transactions.
February 2022