Articles by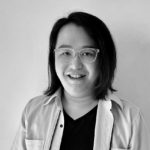 Timmy Shen
Timmy Shen is a Taipei-based journalist at Forkast. Previously, he wrote for Caixin Global and TechNode, covering topics ranging from fintech to fan economy. He also cares about LGBT+ issues and is a shabu shabu fanatic. Timmy holds an MS degree from Columbia Journalism School.
@timmyhmshen
Timmy Shen
June 2021
April 2021
Taiwan has enacted anti-money laundering regulations for cryptocurrency exchanges effective July 1. What will this mean for Taiwan's growing crypto scene?
Taking a page from NBA Top Shot's playbook, the Lioneers of Hsinchu County are now selling NFT video clips of their basketball stars. How is the sale going?