Articles by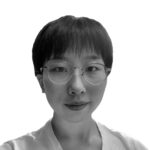 Ningwei Qin
Ningwei is a Research Associate at Forkast. She previously worked for Caixin, Renmin Daily and CCTV. Ningwei holds a Masters degree from the University of Hong Kong.
Ningwei Qin
September 2021
August 2021
The 20th hijack this month, after Poly Network, Solend and Liquid.
Tens of billions in digital yuan circulate through the banks' systems, as leaders encourage wider adoption.
July 2021
June 2021