Articles by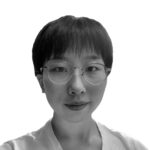 Ningwei Qin
Ningwei is a Research Associate at Forkast. She focuses on China beat with her previous experiences in major Chinese media of Caixin, CCTV and People's Daily. Ningwei holds a Masters degree in Journalism from the University of Hong Kong.
Ningwei Qin
October 2021
The country's top economic planner hopes to prohibit investment in what it considers an energy-intensive sector.
September 2021
August 2021
The 20th hijack this month, after Poly Network, Solend and Liquid.
Tens of billions in digital yuan circulate through the banks' systems, as leaders encourage wider adoption.
July 2021
June 2021