Bitcoin edged up and continued trading above the US$27,000 threshold on Wednesday morning in Asia, with other top 10 non-stablecoin cryptocurrencies trading mixed. Investors continue to eye U.S. debt ceiling talks.
Bitcoin, Ether rise
Bitcoin rose 0.39% over the last 24 hours to US$27,172 at 9:45 a.m. in Hong Kong, according to data from CoinMarketCap. Hong Kong's securities regulator announced Tuesday that it will allow trading of certain crypto assets from June 1, contributing to the rise.
The world's largest cryptocurrency by market capitalization was, however, down 0.14% over the past seven days.
Ether climbed 0.43% in the past 24 hours to US$1,848, up 0.82% over the past week.
Dogecoin was down 1% over the last 24 hours to US$0.07267. It also logged a 1% weekly decline.
Conversely, daily transaction volume on the Dogecoin network reached an all-time high of 1.42 million transactions on Monday. That figure surpasses Ethereum's 1.11 million, Bitcoin's 519,716 and Litecoin's 258,222 transactions, according to data from BitInfoCharts.
The rise followed the launch on May 9 of a new Dogecoin mechanism. This allows the issuance of so-called DRC-20 tokens. Some social media commentators have attributed the gains to the hype caused by the release.
Meanwhile, BNB added 0.58% over the past 24 hours to US$312. That rise came despite a Reuters report published Tuesday alleging that Binance, the token's issuer, had failed to properly separate client and company funds.
"The report is definitely not bullish for Binance or BNB but, ultimately, that's still one piece of news within a broader market," said Justin d'Anethan, head of APAC business development at Belgium-based crypto market maker Keyrock.
"It's worth noting that BNB as a blockchain recorded a massive amount of transactions, which seems to hint at a lot of enthusiasm, building and utility for the chain, regardless of allegations on Binance's business."
Bitcoin-based NFT daily sales rise
In the non-fungible token (NFT) market, the Forkast 500 NFT index edged up 0.01% at 3,389.10 in the 24 hours to 11:00 a.m. in Hong Kong. The index was up 0.12% over the past seven days.
NFT sales on Ethereum fell 5.34% in the last 24 hours to US$13.49 million, according to CryptoSlam data. Whereas, sales on the Bitcoin blockchain expanded 49.67% to US$4.03 million.
AssetDash Vanta, a Solana-based NFT collection that started minting on Tuesday, recorded the most sales across the NFT market in the past 24 hours. It recorded a daily sales value of US$1.54 million.
Bitamigos, a Bitcoin Ordinals collection, is currently second in terms of daily sales value. Its daily sales rose 30.4% over the past 24 hours to US$1.05 million.
According to Yehudah Petscher, NFT Strategist at Forkast Labs, "the past seven days in NFTs have been all about Bitcoin Ordinals, which now represent three of the top 10 collections."
He added that Bored Ape Yacht Club "has been dethroned for now, with two Ordinals projects and Mythos Chain's DMarket all outselling the NFT community's favorite apes."
Regardless, BAYC still saw the most sales on Ethereum in the last 24 hours. It recorded a daily sales value of US$950,020.
U.S. futures rise; New Zealand raises rates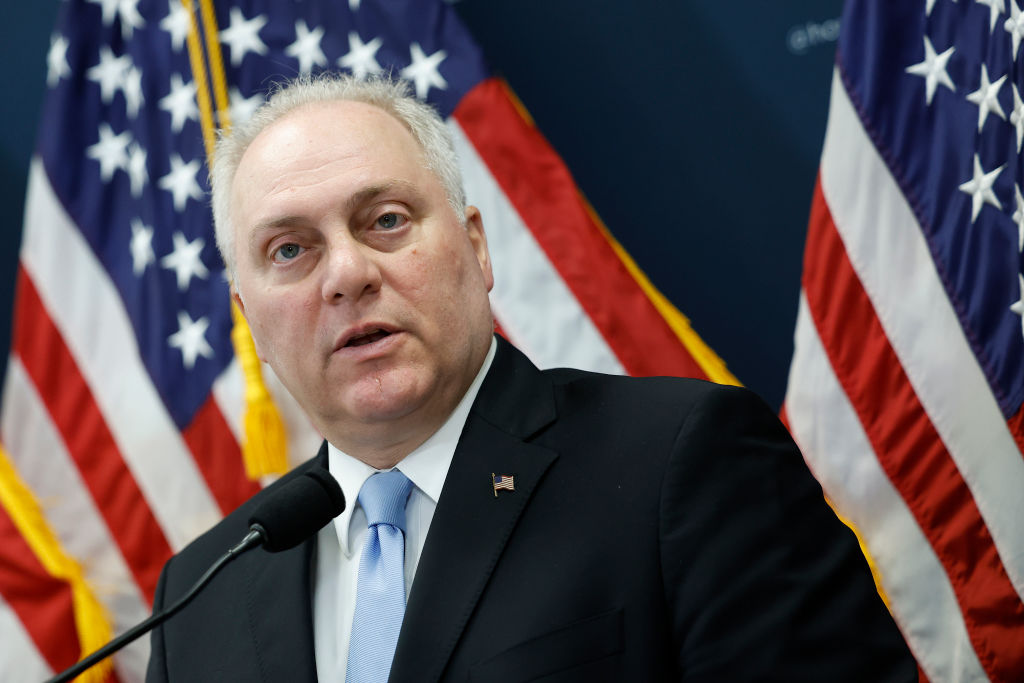 Major U.S. stock futures rose as of noon in Hong Kong. The Dow Jones Industrial Average futures edged up 0.09%, while the tech-heavy Nasdaq 100 futures rose 0.1%. The S&P 500 futures added 0.11%.
U.S. debt ceiling negotiations continue to drag on. A group of House Republicans raised questions Tuesday regarding the June 1 debt default deadline suggested by Treasury Secretary Janet Yellen.
Yellen has repeatedly stated that the U.S. will fail to pay its debts from that date. The resulting default would lead to devastating consequences for U.S. and global markets. It would also, Yellen warns, erode global trust in U.S. treasuries as a safe haven for investment.
House Majority Leader Steve Scalise told reporters on Tuesday that they would like to see "more transparency" on how the Treasury Department arrived at June 1 as the so-called "X-date" for the default. 
"It looks like they're hedging now and opening the door to move that date back," he said.
Meanwhile, New Zealand's central bank hiked interest rates by 25 basis points Wednesday to 5.5%. That is its highest rate in over 14 years. The move is in line with the expectations of economists polled by Reuters.
Elsewhere, in Japan, business sentiment among domestic manufacturers turned positive for the first time this year, according to a Reuters Tankan poll for May.