Major cryptocurrencies fell across the board on Thursday morning in Asia. Bitcoin fell to trade at just above US$26,000, while all other top 10 non-stablecoin cryptos also recorded losses. Uncertainty in the macroeconomic environment has contributed to the overall crypto market decline, as investors assess the ongoing U.S. debt ceiling talks and the latest Federal Reserve meeting minutes released Wednesday.
Bitcoin, Ether fall
Bitcoin dropped 4.26% over the last 24 hours to US$26,003 at 9:30 a.m. in Hong Kong, according to data from CoinMarketCap. The world's largest cryptocurrency by market capitalization was down 5.04% over the past seven days.
Ether lost 4.07% in the past 24 hours to US$1,773, down 2.79% over the past week.
"Risk assets fell across the board, led by pessimism about the U.S. debt ceiling negotiations and the Fed's stance on interest rates," said Justin d'Anethan, head of APAC business development at Belgium-based crypto market maker Keyrock.
"With regards to crypto specifically, ironically, there's no massively negative narrative, so the trend is led by macro sentiment and not by any industry issue," d'Anethan added.
Solana was the biggest loser among the top 10 non-stablecoin cryptos. It sank 4.95% in the last 24 hours to US$18.9, and logged a 10.08% loss for the week.
"It's worth noting that with crypto prices rising more than traditional markets throughout the first half of the year, it's not impossible that many traders would rather lock in profits in the face of a difficult rate or macro environment, potentially preparing for a deeper pullback," d'Anethan said.
Litecoin, the 13th largest crypto, fell 8.76% in the last 24 hours. After a surge at the beginning of the month, it has dropped 10.61% in the past week.
Meanwhile, Changpeng Zhao, founder of crypto exchange Binance, tweeted Thursday that Chinese state broadcaster CCTV's coverage of Hong Kong's crypto trading regulatory regime could signal more positivity ahead for crypto markets.
"Historically, coverages like these led to bull runs," he tweeted.
CCTV (China Central Television) just broadcasted crypto. It's a big deal. The Chinese speaking communities are buzzing. Historically, coverages like these led to bull runs.

Not saying past predicts the future. And not financial advice.https://t.co/2wcArnPI93

— CZ 🔶 Binance (@cz_binance) May 24, 2023
China banned crypto trading on the Chinese mainland in September 2021. Hong Kong, however, is embracing the nascent industry and will allow licensed trading platforms to offer services to retail investors as early as next month.
"Not saying past predicts the future. And not financial advice," Zhao added in the tweet.
Bitcoin NFT sales shrink
In the non-fungible token (NFT) market, the Forkast 500 NFT index slipped 0.85% to 3,359.96 in the 24 hours to 10:30 a.m. in Hong Kong. The index was down 0.74 over the past seven days.
NFT sales on Ethereum rose 21.15% in the past 24 hours to US$17.5 million, according to CryptoSlam data. Whereas, sales on the Bitcoin blockchain fell 34.13% to US$2 million.
Bored Ape Yacht Club (BAYC) saw the most sales across the NFT market in the past day. Its daily sales climbed 6.95% over the last 24 hours to US$2.23 million.
The BAYC sales consisted of a total of 27 transactions from 24 sellers in the past 24 hours, CryptoSlam data showed. BAYC #2002, the most recent purchase in the collection, sold for 59 Ether, or roughly US$106,136.
Sales of DMarket, a Mythos blockchain-based collection of gaming NFTs, came in second in terms of daily sales. The collection logged a 21.24% rise in sales in the past 24 hours to US$1.16 million.
U.S. futures trade mixed; South Korea leaves rates unchanged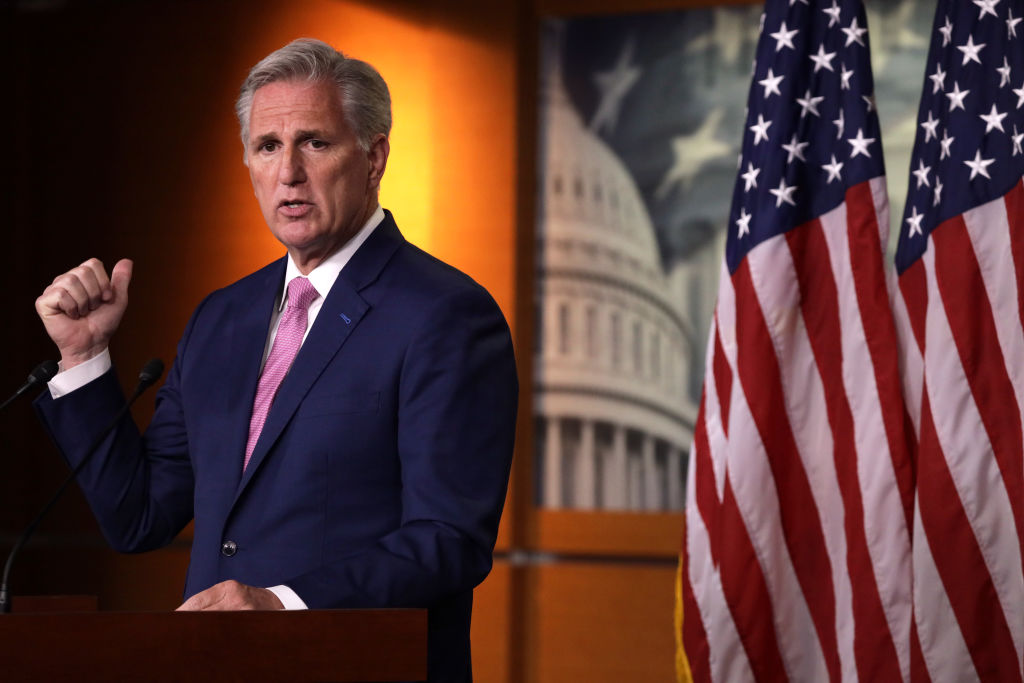 Major U.S. stock futures traded mixed as of noon in Hong Kong. The Dow Jones Industrial Average futures slipped 0.23%, while the tech-heavy Nasdaq 100 futures rose 1.38%. The S&P 500 futures added 0.38%.
South Korea's central bank announced Thursday that it held interest rates steady at 3.5%. That announcement is in line with expectations from economists polled by Reuters.
Meanwhile, concerns over the U.S. debt crisis continue to mount.
American credit ratings agency Fitch Ratings on Wednesday signaled the extent to which ongoing U.S. debt ceiling talks are damaging the nation's financial standing. The agency announced that it has placed the nation's triple-A status on negative watch.
"The brinkmanship over the debt ceiling, failure of the U.S. authorities to meaningfully tackle medium-term fiscal challenges that will lead to rising budget deficits and a growing debt burden signal downside risks to U.S. creditworthiness," Fitch said in a report released on its website.
U.S. Treasury Secretary Janet Yellen has repeatedly given June 1 as the so-called "X-date" — the point at which the government will no longer be able to pay its debts, although House Republicans have argued it could arrive later. 
Regardless, should the X-date be reached without a deal to raise the debt ceiling, the government will go into default. That scenario would prove devastating for U.S. and global markets.
Earlier on Wednesday, U.S. House Speaker Kevin McCarthy told reporters that negotiations between Congress and the White House on lifting the nation's debt ceiling were making progress toward a deal.
"We will come to an agreement worthy of the American public and there should not be any fear," he said.
Market watchers are also assessing the latest Federal Open Market Committee meeting minutes released Wednesday. The minutes show that Fed officials were divided at their early May meeting about the need for more interest rate hikes.