Bitcoin and Ether rose on Friday morning in Asia, along with nearly all other top 10 non-stablecoin cryptocurrencies. Binance is jumping on the non-fungible token (NFT) lending bandwagon to take on Blur, which launched an NFT lending protocol earlier this month that's now dominating the market. U.S. investors continue to monitor the country's ongoing debt ceiling talks, with media reports saying negotiations are edging closer to a deal.
Nvidia boost for cryptocurrencies
Bitcoin rose 1.82% over the last 24 hours to US$26,431 at 9:30 a.m. in Hong Kong, according to data from CoinMarketCap. The world's largest cryptocurrency by market capitalization was, however, down 1.53% over the past seven days.
Ether climbed 1.85% in the past 24 hours to US$1,800. It remained little changed over the past week.
"This week, Bitcoin briefly dipped below its two-week range between US$26,500 and US$27,000, now challenging the critical 200-weekly moving average at $26,275," said Rachel Lin, chief executive officer of Singapore-based decentralized derivatives exchange Synfutures.
"A close below this weekly range could negatively impact Bitcoin and the broader crypto market, but a bounce from this level could signify a possible recovery," Lin added.
Litecoin was the biggest gainer in the past day among the top 10 non-stablecoin cryptos. It rose 4.53% in the last 24 hours to US$87.4, but it logged a 4.09% loss for the week.
Tron recorded the largest weekly rise among the top 10 tokens, adding 9.38% for the week. However, it slid 0.17% in the past 24 hours to US$0.07684. Cardano's ADA token dipped 0.22% in the past day and dropped 3.94% over the past week.
Meanwhile, the surge of interest in chipmaker Nvidia – whose Nasdaq stock closed 24% higher on Thursday given its strong first-quarter earnings results – has extended to the crypto space. Tokens related to artificial intelligence are showing significant gains.
FET — which has a market capitalization of US$193 million — is the native currency of AI-powered blockchain platform Fetch.ai. It gained 4.13% over the past 24 hours.
Similarly, SingularityNET, the native coin of the decentralized AI marketplace SingularityNET, rose 9% over the past day. Render Token, the native coin of GPU-based rendering platform Render Network, also added 3.31%.
Elsewhere, crypto exchange OKX announced Thursday that it has upgraded its app to serve retail investors in Hong Kong. The city's new crypto trading framework is set to take effect on June 1.
OKX users in Hong Kong will soon be able to trade 16 major cryptos, including Bitcoin and Ether.
Blur, Binance vie for top NFT lender status
In the non-fungible token (NFT) market, the Forkast 500 NFT index slipped 0.94% to 3,336.45 in the 24 hours to 11:00 a.m. in Hong Kong. The index was down 1.7% over the past seven days.
NFT sales on Ethereum fell 25.33% in the past 24 hours to US$13.75 million, according to CryptoSlam data. Whereas, sales on the Bitcoin blockchain rose 9.04% to US$2.2 million.
NFT lending has emerged as a major area of competition between industry players, with Binance and Blur now vying for top spot as the sector's primary lender.
Binance, the world's largest crypto exchange, is betting big on NFT lending. On Thursday it launched an NFT loan feature that, it says, "merges the NFT and DeFi spaces to provide liquidity to NFT owners through collateral-based loans."
The move builds on Binance's launch of its own NFT marketplace in June 2021.
Blur — an NFT marketplace that rose to prominence earlier this year with its zero-fee transaction model — introduced its own NFT lending protocol Blend on May 1. It has since cornered 82% of the NFT lending market, according to a Thursday report from blockchain data firm DappRadar.
The report reveals that Blend handled a total loan volume of 169,900 Ether (roughly US$305.8 million) in its first 22 days.
"Blur continues to push forward innovation in bringing products and tools to traders, and NFT-lending options are an important part of the development and maturation of the NFT space as a whole," said Brendan Humphries, head of business at Pine Protocol, a peer-to-protocol NFT lending platform, via email.
Humphries added that Blur's governance framework and its token incentives have allowed it to capture dominant market share in its emerging rivalry with other NFT marketplaces such as OpenSea.
"The continuous nature of Blend's loans has proven attractive to traders seeking additional leverage," Humphries said. "Products like Blend contribute to the continued maturation of the NFT market, increase market efficiency, and make the space more attractive to new entrants seeking sophisticated products and tools."
Elsewhere, Pudgy Penguins, an Ethereum NFT collection launched in July 2021, gained momentum with a 24.34% rise in the past 24 hours. That made it the 14th most sold collection with US$280,680 in daily sales. Those gains follow the project's release of new physical action figures on May 19. Over 20,000 of the figures sold in the first two days.
Additionally, sportswear brand Nike's virtual creation debut has received positive industry reactions. Its Force 1 NFT sneaker collection — which went on sale from Wednesday — sold over 55,000 pieces to over 30,000 unique members in the first day via the brand's own NFT platform .SWOOSH.
Our Force 1 Day 1 was HUGE 🤯

Over 55K OF1 Boxes sold to over 30K unique .SWOOSH members 🤝

As a reminder – You can buy up to 4 OF1 Boxes during General Access, even if you already purchased 1 during First Access. 📦

— .SWOOSH (@dotSWOOSH) May 25, 2023
Bored Ape Yacht Club (BAYC) saw the most sales across the NFT market in the past day, even as its daily sales fell 52% over the last 24 hours to US$1.06 million.
U.S. futures fall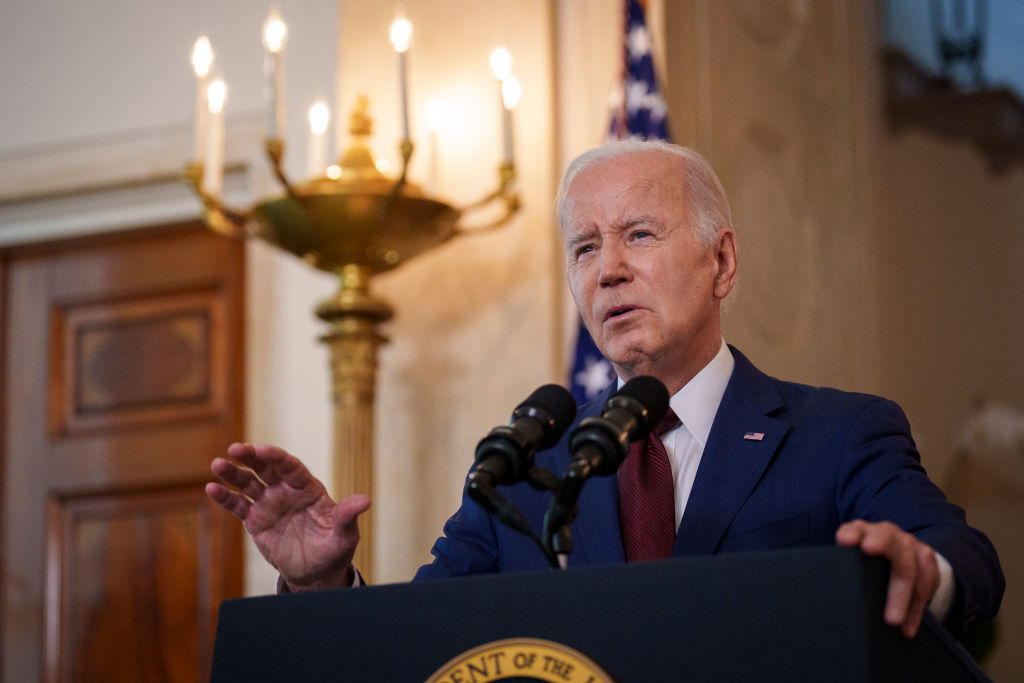 Major U.S. stock futures traded down as of 12:40 p.m. in Hong Kong. The Dow Jones Industrial Average futures slipped 0.15%, while the tech-heavy Nasdaq 100 futures rose edged down 0.2%. The S&P 500 futures lost 0.2%.
U.S. negotiators are edging closer to a deal to raise the nation's debt limit, Reuters reported on Thursday citing a source familiar with the matter. The report said U.S. President Joe Biden and House Speaker Kevin McCarthy are now just US$70 billion off in their estimates for discretionary spending.
That spending covers areas of the budget that include housing, education and the military.
U.S. Treasury Secretary Janet Yellen has referred to June 1 as the potential "X-date' when the government will no longer be able to pay its debts. Failure to agree to a rise in the debt ceiling by that date would have devastating ramifications for U.S. and global markets.
Meanwhile, Australia said Friday that the country's retail sales remained flat in April amid cost of living pressure and rising interest rates.
"Spending was again soft in April but was boosted by increased spending on winter clothing in response to cooler and wetter than average weather across the country," said Ben Dorber, head of retail statistics at the Australian Bureau of Statistics, in a Friday statement.
Elsewhere, Malaysia's inflation rose at a slower rate of 3.3% in April, compared to a 3.4% increase in March, according to official data released Friday. That is in line with market expectations.