Asia Primed For NFT Growth
Part of our special research report
State of the NFT Market | Q1 2022
In partnership with CryptoSlam
Asia looks set to become the next big market for NFTs, with some experts predicting the region may surpass the West as early as this year.
Global Google search interest for the term "NFT" surged past "crypto" in January, with the search engine's data showing growth originating in the East.
Data from Taiwan, Japan and South Korean show NFTs are by far the more popular search term, with Hong Kong internet users searching for "NFT" at 60% versus 40% for "crypto" in a comparison of the two terms, according to March 2022 data from Google.
Mainland China's search behavior appears almost identical to Hong Kong's, although this is difficult to verify due to China's unique internet restrictions which include a ban on Google.
David Gan, a founder and general partner at OP Crypto, a venture capital firm that supports early-stage startups in the digital asset economy, said there is a shift under way from West to East in the NFT market. He cited several "notable" NFT projects with a strong Asian influence, including PhantaBears, Capsule House and Azuki.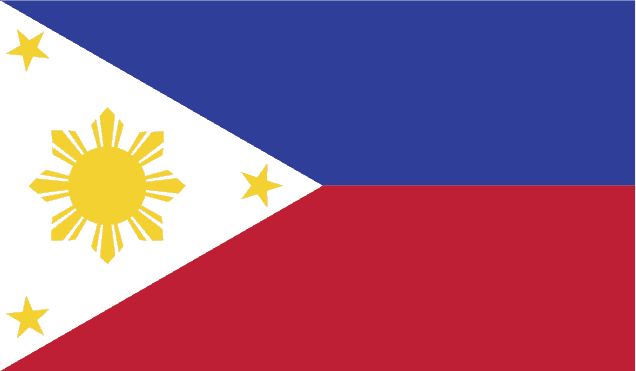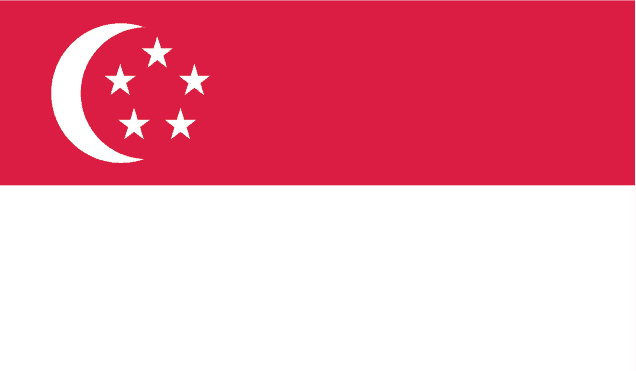 Southeast Asia
Total online population: 440 million
Strong Google search interest in NFTs
Epicenter of Axie Infinity's play-to-earn boom
Regulatory stance varies depending on country
Southeast Asia boasts some of the highest rates of NFT ownership globally, aided in part by the popularity of play-to-earn games such as Axie Infinity. MetaMask, a soft wallet of 21 million users, said the Philippines is its single biggest market with Vietnam in third place.
A Finder.com study supports MetaMask's numbers. Among 28,000 people surveyed across 20 nations, the Philippines had the highest proportion of NFT owners in 2021, with 32% of adults admitting to owning at least one.
This comes as no surprise as Axie Infinity became a source of income for the country when Covid-19 was at its peak. A new economy blossomed around the NFT game, with players known as "scholarship providers" renting out Axies to those who could not afford the initial set of NFTs needed to join the economy.
Thailand came in second among Southeast Asian countries, the Finder.com survey found, with 27% of correspondents classifying themselves as NFT owners.
Indonesia, the most populous Southeast Asian country, looks particularly promising. In December 2021, a 22-year-old college student, Sultan Gustaf Al Ghozali, uploaded around 933 selfies of himself taken over the course of five years. The collection now has 509 owners and has a trade volume of 396 ETH (US$1.12 million).
Bali, Indonesia's top tourist destination, is also becoming a crypto hub. The nation's largest crypto exchange, Tokocrypto, recently launched T-Hub, a physical retreat for Asia's crypto community. Bali has its own physical NFT gallery, the Superlative Gallery, which opened its doors to visitors in January.
With a physical crypto zone, an NFT gallery, friendly visas and a local social media superstar, Indonesia is a sleeping giant in the NFT scene.
Regulations in other parts of Southeast Asia are, however, less favorable. Singapore has tough restrictions on crypto-related advertising, while the Thai Securities and Exchange Commission bans digital asset exchanges from providing
services related to certain crypto-related products including NFTs.
From the lookout:
Singapore and Hong Kong were once touted as crypto hubs, but the two Asian financial centers are being sidelined due to unfavorable regulations on crypto trading.
It is unclear whether the tough stance on retail crypto will affect the growth of NFTs, although the Monetary Authority of Singapore has stated that there are no plans to regulate NFTs as of now. The central bank has moved to tax them instead.
Hong Kong, meanwhile, has become a popular NFT hub, with regular physical gatherings, galleries and local artists embracing the new source of income, at least when the pandemic permits.
Despite the difficulty in accessing crypto, Asia's two financial centers may yet ride the NFT wave.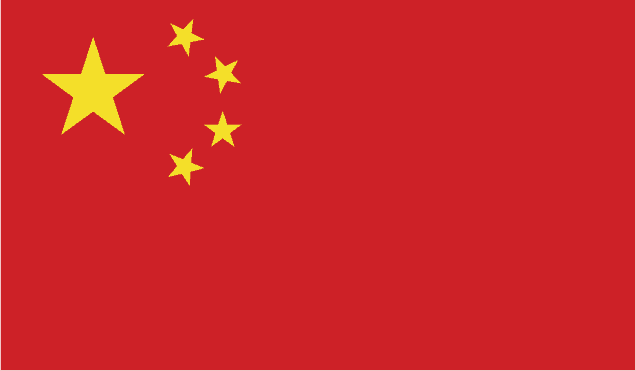 China
Total online population: 1.032 billion
Strong Google search interest in NFTs
NFTs are not banned but state media has issued warnings against speculation
NFTs are referred to as "digital collectibles" and there are trading restrictions for such products
NFTs are popular in China, but the market may develop differently compared to the rest of the world due to restrictions imposed by the state.
China, once one of the world's largest markets for crypto-currencies, banned crypto transactions in 2021. The government is, however, watching the industry closely and state media have warned against the speculative behaviors surrounding NFTs.
To abide by government warnings, Chinese tech giants, including Alibaba, have rebranded "NFTs" as "digital collectibles" which can only be purchased using fiat currency. The tech giants have also imposed lock-in periods to prevent NFT owners from flipping their products.
For example, Alibaba has a 180-day lock period before NFTs can be transferred to other users for the first time. The receiver of these NFTs must then hold on to these tokens for an additional two years before they can be transferred again.
The half-year lock hasn't curbed speculation. In February 2022, state-backed broadcaster CCTV released 34,000 collectibles on Tencent's and Alibaba's NFT market at 29.9 yuan (US$4.72) each. These collectibles soon appeared on online resale markets, trading at least 10 times their original prices.
Just weeks prior, demand for NFT- like digital collectibles issued by Chinese state-backed media outlet Shanghai Securities News surged on China's biggest resale market, Alibaba's Xianyu.
AntGroup's NFT arm, which is part of the Alibaba group, has since frozen the accounts related to the resale of digital collectibles.
Beijing is building its own version of NFTs on the state-backed Blockchain-based Service Network (BSN). In a semantic effort to distance them from NFTs traded for crypto on blockchains outside China, the Chinese NFTs have been named "distributed digital certificates" or DDCs. This network will support China's national currency, the yuan.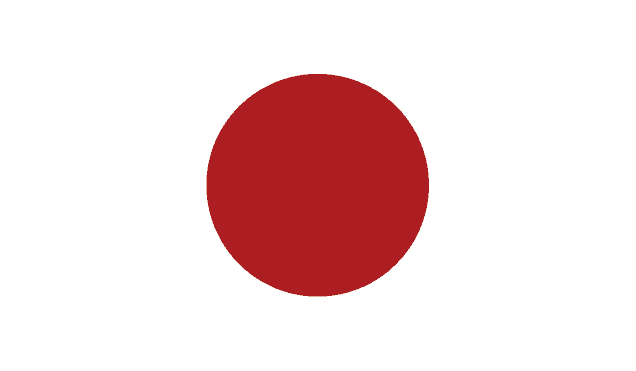 Japan
Total online population: 117.4 million
Low NFT ownership despite tech-savvy population
Government seeking to develop new use cases for NFTs
Japan is home to many innovative tech and crypto firms and there is strong interest in crypto trading. But NFT ownership is surprisingly low in the land of Hello Kitty and numerous other cult characters with massive followings.
The country's NFT market may also develop along a different path, with the government prioritizing NFT-related use cases other than virtual collectibles.
According to Finder.com, just 2% of adult internet users own NFTs.
The growth of Japan's NFT market may also slow during 2022 amid a backlash that has seen gaming giant Sega, creator of Sonic the Hedgehog and Mortal Kombat, reevaluate its NFT plans. This followed criticism about the carbon footprint and talk that Sega's plans were little more than a money grab.
The country, however, remains a pioneer in NFT technologies. For instance, Mitsubishi UFJ Financial Group (MUFG) is leading the way with its MUFG utility token, a form of NFTs that replaces physical coupons and cards, and represents access to shareholder rewards.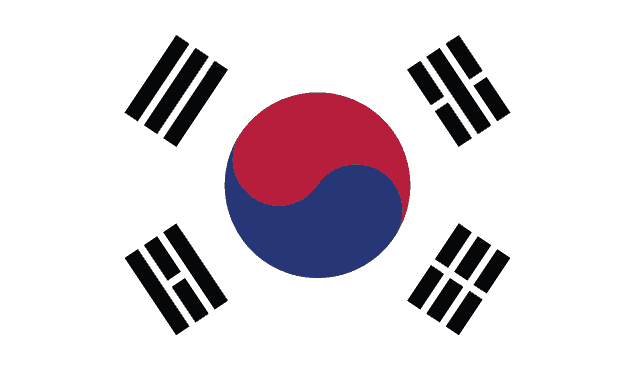 South Korea
Total online population: 49.75 million
Strong Google search interest in NFTs
Government and firms investing heavily in the metaverse
Entertainment groups incorporating NFTs into their products
Tech-savvy South Korea is a hotbed of innovation in the digital space, with the government, educational institutes and companies leading the way in exploring new use cases for NFTs.
Candidates for the March 2022 Presidential election have identified crypto-friendly stances as key strategies to attract younger voters. South Korean President-elect Yoon Suk-yeol issued NFTs featuring videos and images of himself during his campaign.
At least two South Korean universities have started issuing NFTs as graduation certificates, riding the NFT wave while coming up with a novel way to guard against forgery and alteration.
The biggest contribution to NFTs, though, is coming from the country's world-famous K-pop industry and its tech conglomerates.
HYBE, the company behind K-pop boy band BTS, has teamed up with blockchain company Dunamu to develop an NFT business to sell BTS content in the form of digital assets.
Cube Entertainment, another major K-pop entertainment agency, has partnered with Animoca Brands on an NFT joint venture to build a music metaverse.
These moves have, however, met resistance among K-pop fans concerned about the NFTs' carbon footprint.
The K-pop companies have nevertheless pressed ahead. YG Entertainment — K-pop girl group Blackpink's agency — has climbed aboard the NFT bandwagon, partnering with cryptocurrency exchange Binance, which will provide the NFT platform and technology support. Binance has also partnered SM Entertainment for NFT projects.
South Korea's advance in the NFT space is supported by the country's large virtual reality market, which the nation's science ministry predicts will be worth over US$2.5 billion by 2024.
South Korean companies are also global leaders in smart TV, with Samsung and LG together controlling around 50% of the global market. Samsung and LG revealed at the 2022 Consumer Electronics Show that their new line of smart TVs will let viewers access NFT marketplaces directly from their living rooms.
Not all NFTs are permitted in South Korea, with blockchain-based play-to-earn games among those that have been banned.