The NFT Market By the Numbers
Part of our special research report
State of the NFT Market | Q1 2022
In partnership with CryptoSlam
Global Sales Volume
NFT sales amounted to US$18.5 billion in 2021—a 570-fold increase from 2020 as the record bid for Beeple's digital collage and the strong reception for NBA Top Shot attracted new collectors and boosted prices, data from NFT industry data aggregator CryptoSlam showed.
Companies from Gucci and Ray-Ban to McDonald's and Coca Cola also began to offer NFTs.
With monthly sales holding above US$2.5 billion in recent months and reaching as high as US$4.5 billion (data as of February 2022), the market for new NFTs will likely grow to at least US$30 billion this year. CryptoSlam has projected 2022 sales volume to rise by at least 50% to 70%, considering the expected 200% to 300% growth in the number of buyers.
The growing interest in NFTs contrasts with other financial markets which have undergone a roller coaster ride as central banks prepare to raise interest rates as inflation hit multi-decades highs.
Bitcoin and other cryptocurrencies, long touted as the safe haven hedges, have failed to provide investors with shelter as total market capitalization fell below US$2 trillion in January 2022, the lowest level since September 2021.
According to CryptoSlam, NFT sales totaled US$4.5 billion in January 2022, just below the market's all-time high of US$4.9 billion set in August 2021.
Monthly NFT sales crossed the US$1 billion mark in July 2021 and have not looked back since.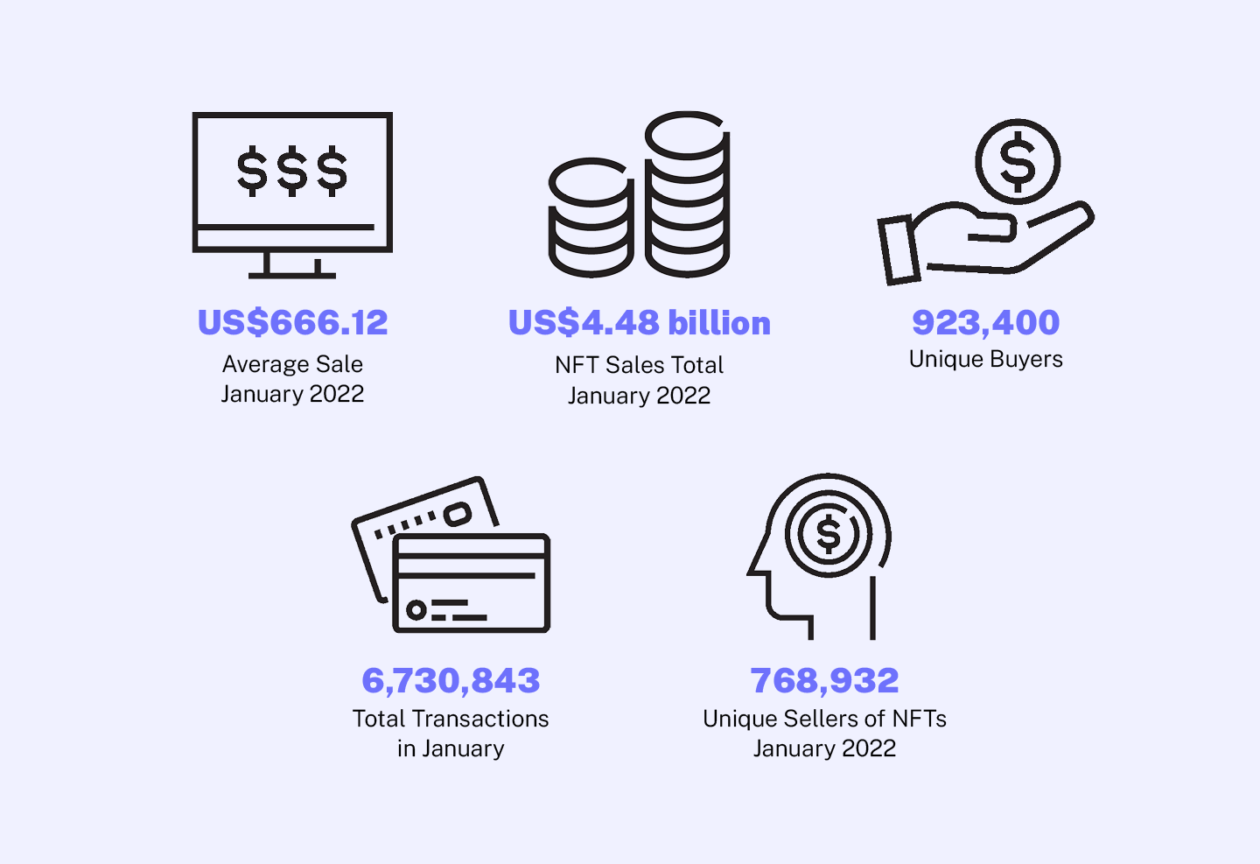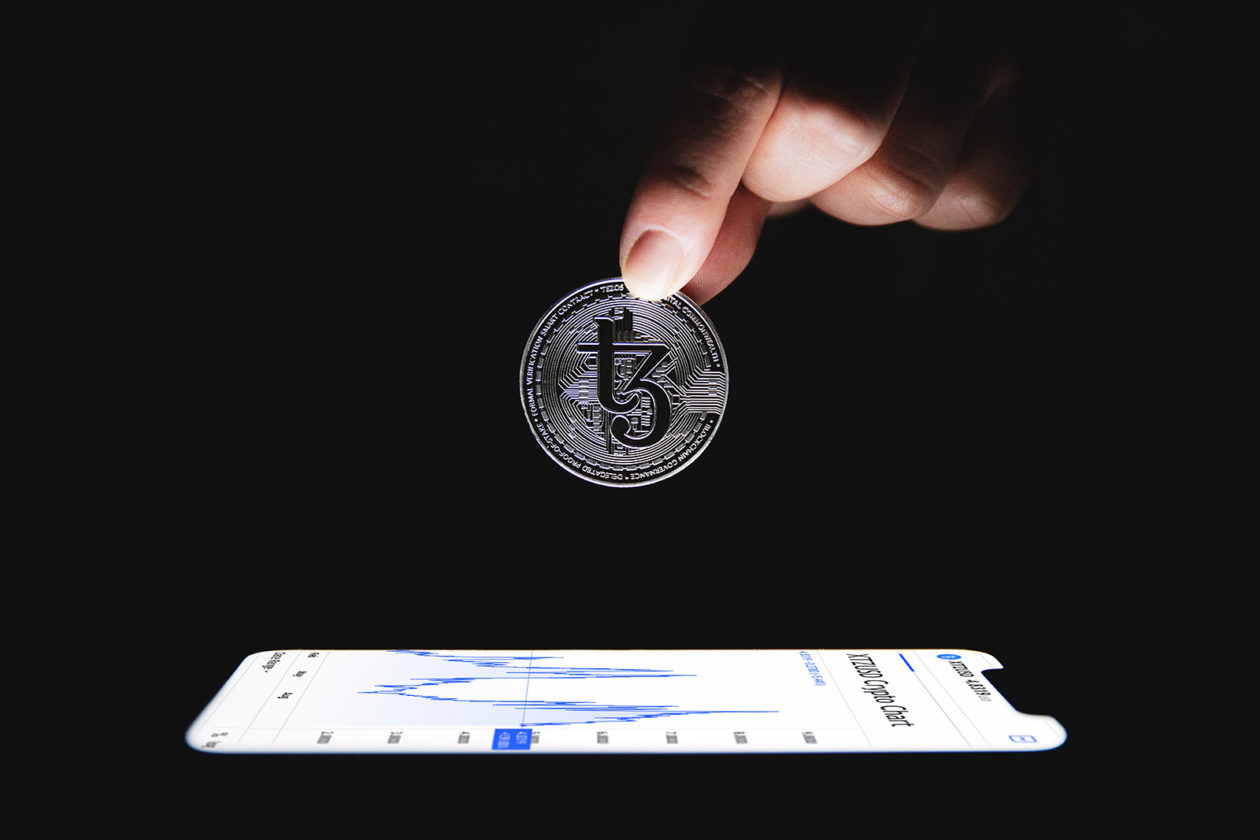 Buyers and Sellers
CryptoSlam data shows there were 759,145 unique sellers of NFTs in January 2022, up from 27,963 in January 2021 and just slightly less than the market's all-time high of 791,631 in November 2021.
The number of unique buyers reached a new record monthly high of 910,611, up from 29,581 in January 2021. Buyers on the Ethereum blockchain alone hit a milestone of one million, the highest number since the metric began to be tracked in 2017.
Although the diversity of buyers and sellers has increased, value remains concentrated in the hands of just a few traders and investors. A recent study published by Nature revealed that 85% of all NFT transactions were conducted by the top 10% of traders.
While "whales", or investors with substantial portfolios, will likely continue driving impressive sales in the industry, the rise in the number of unique buyers shows that the NFT-curious are warming up to this novel asset class.
Coinbase's soon-to-be-launched NFT marketplace already had more than 3.7 million people on its waitlist at the time of writing. Coinbase has partnered with Mastercard so any cardholder can buy an NFT without the need to use cryptocurrency, removing one of the current pain-points involved in buying NFTs.