NFTs Behind the Pictures | Interview: Reeve Collins
Part of our special research report
State of the NFT Market | Q1 2022
In partnership with CryptoSlam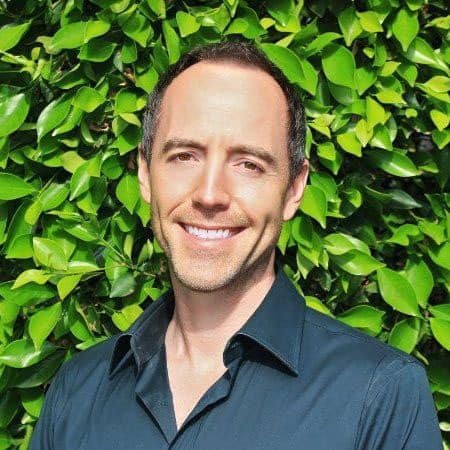 1. What are programmable NFTs? 
Programmable NFTs are completely customizable digital objects that can be programmed to change their appearance and purpose over time, allowing for the creation of unique objects and collectibles that can change in response to future events.
Picture a massive multiplayer online role playing game like World Of Warcraft, where you can complete your existing armor set by heading out into the real world and collecting a helmet dropped near your home, Pokémon Go-style.
Or, using the Super Bowl as another example, consider a digital collectible released by your favorite team mid-season that changes to a VIP playoff ticket if your team qualifies! The digital nature of NFTs allows us to build these kinds of things, moving beyond the static, unchanging nature of items in the physical world and transcending what was previously possible.
One recent initiative involved pairing the power of BLOCKv's interactive programmable NFTs with Huobi's eco-friendly, decentralized HECO Chain blockchain.
Themed around the Chinese Year of the Tiger, this specific release allows users to snap a picture wearing a virtual tiger mask or add a New Year photo frame and mint the moment into an NFT in seconds. This NFT can then be shared with friends and family across the globe.
We're hoping that this is the sort of vibrant, cross-cultural experience that will become more abundant in the world of blockchain, as the metaverse is ultimately about connecting people, regardless of physical location.
2. Are NFTs a fad or the future?
While I can't definitively predict how the future will unfold, NFTs certainly have a huge amount of potential and a wide variety of use cases that bring a ton of value. Right now, of course, the market is largely centered around digital art and collectibles, but the power of blockchain technology means that any number of digitally transmittable objects could be transformed. This technology potentially holds the answer to solving enterprise problems like event ticket fraud and the secure transfer of sensitive data, so in my view, this approach can and should most certainly be the future.
3. Do you see NFTs as an asset class in 2022?
I do, but then again I have been stating that they would become an entirely new asset class since 2015, I'm very happy to see it finally coming to fruition!
We have still only scratched the surface of what is possible with these digital objects, and there is still a tremendous number of use cases that have yet to be unlocked. The revolutionary and unique nature of NFTs denotes them as a unique form of asset that will continue to grow and expand as they become a more integral part of our daily lives.
Virtual Real Estate
NFTs are also transforming the world of real estate: from fractionalizing physical properties for ownership and trading, to virtual land in the metaverse. To provide a flavor of how virtual real estate in the metaverse is faring, the lowest price of a plot of virtual land in Decentraland was 4.5 ETH while a piece of land in The Sandbox on OpenSea cost at least 3.22 ETH.
Warner Music Group (WMG) is one of the latest corporate giants to move into the metaverse. The American music company said it was creating a music-themed virtual world called Warner Music Group LAND in The Sandbox metaverse, which will act as a music theme park and concert venue. Music fans will be able to purchase digital real estate in the form of NFTs called "land" in March 2022 that are adjacent to WMG's virtual park.
A New Way to Raise Funds
One recent trend involving NFTs is fundraising to support a wide range of philanthropic causes including animal conservation, children, gender equality and education.
American former professional basketball player Shaquille O'Neal recently raised US$2 million from the sale of his NFTs for his charitable foundation which supports underserved youth.
Animal lovers can purchase NFTs of the animals they love and support conservation efforts at the same time. One example is the NFTs created by TV channel WildEarth that are linked to 25 animals from the Djuma Game Reserve in South Africa.
Around 40% of the value of every NFT sold by WildEarth is directly paid to the custodian of the animals' habitat, and 8% of every future resale goes to the custodian. A total of 1,065 WildEarth NFTs have been sold, with US$13,900 going to the Djuma Game Reserve, at the time of writing.
Through these NFTs, owners will receive special updates on their animals' sightings, gain access to events on wildlife conservation and engage with the Djuma Game Reserve and the wider WildEarth community.
UNICEF, the world's largest organization for providing humanitarian and developmental aid to children, launched in January 2022 a collection of 1,000 data-driven NFTs called the Patchwork Kingdoms, with proceeds from the primary sale going to initiatives such as Giga. Patchwork Kingdoms is the United Nation's largest-ever NFT collection to date.
But while Giga, a global initiative to connect every school to the internet, met its fundraising target, Christopher Fabian, co-founder and UNICEF lead, said donors came most from the crypto native community.
"The whitelisting process was not easy for the general public — you have to go to Twitter, then Discord, and go through the process," he said.