NFT Avatars — A New Identity
Part of our special research report
State of the NFT Market | Q1 2022
In partnership with CryptoSlam
NFT avatars are digital portraits, often illustrating animated or pixelated characters. Avatars are algorithmically generated to give each NFT unique identifiable traits, such as a particular hairstyle, mustache, glasses, or even laser eyes — a social trend Bitcoiners cite to support the cryptocurrency's climb to US$100,000.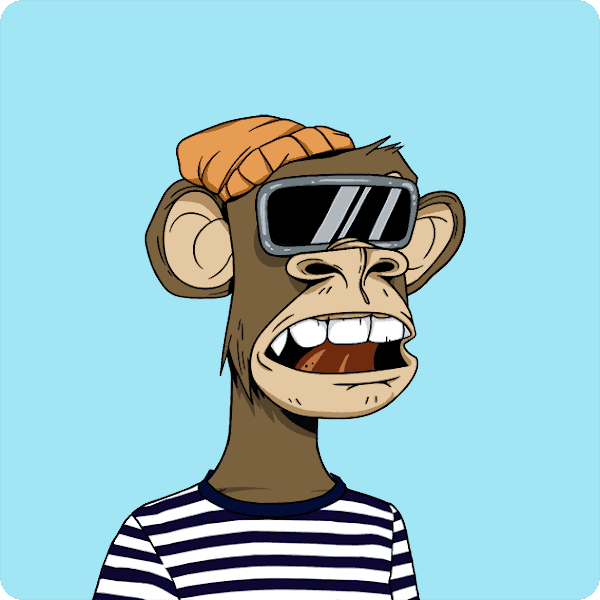 In many instances, the ownership of these avatars represent community membership. Bored Ape Yacht Club is one of the most successful NFT avatar collections in the world, charming world-famous stars such as two-time NBA Most Valuable Player (MVP) Stephen Curry and rap icon Eminem into its prestigious community. In February 2022, the average price for a single Bored Ape was US$319,947, or 110 ETH.
Nine of the top 10 NFT collections by sales volume were avatars in February 2022, up from January's eight in 10. Azuki, an anime inspired NFT collection that provides owners access to The Garden metaverse, dethroned January champion Bored Ape Yacht Club by selling US$148 million from its collection. In this metaverse, Azuki NFT avatars become their owners' identity to interact with the community.
The rise of the metaverse may be the catalyst to shift mainstream perception of NFTs from simple pictures to unique assets that represent ownership in the digital realm.
Big brands have already started to connect digital and physical properties. For one, Adidas has partnered with Bored Ape Yacht Club for its upcoming collection of NFTs titled "Into the Metaverse." Owners of these NFTs will gain access to four exclusive physical products at no additional cost. The popular sportswear brand also said its upcoming lineup of physical apparel will complement virtual wearables in the form of NFTs.
With the pandemic accelerating digital transformation, the metaverse may be transitioning from sci-fi luxury into a future necessity.
Questions about the future include how our digital counterparts will look in the metaverse, and how that version can maintain a person's uniqueness. So far, NFT avatars present a reasonable option.
From the lookout:
When 10,000 CryptoPunks were first minted by creator Larva Labs in 2017, it came with a bug in its source code that allowed buyers to instantly withdraw the Ether used in the purchase, essentially claiming ownership of the NFT and the funds that were supposed to be in the sellers' wallets.
Larva Labs airdropped the same copies of CryptoPunks to owners with a bug fix. This version, CryptoPunks V2, eventually became the recognizable pixelated collection we know today.
This classic collection made a comeback, also with a bug fix. Users started trading wrapped versions of these CryptoPunks V1 in popular NFT marketplaces, including OpenSea, the world's largest. The circulation of V1 is challenging the one-of-a-kind feature of February's fourth-highest selling NFT collection, CryptoPunks.
Larva Labs disowned the V1 collection and issued a DMCA notice for OpenSea to delist the collection. The V1 community has fought back, filing a counter-DMCA notice. Larva Labs has since sold the IP rights to BAYC creator Yuga Labs who intends to transfer IP rights to the token holders. The future of V1 has not yet been determined.