The Metaverse Conquest | Interview with Sébastien Borget
Part of our special research report
State of the NFT Market | Q1 2022
In partnership with CryptoSlam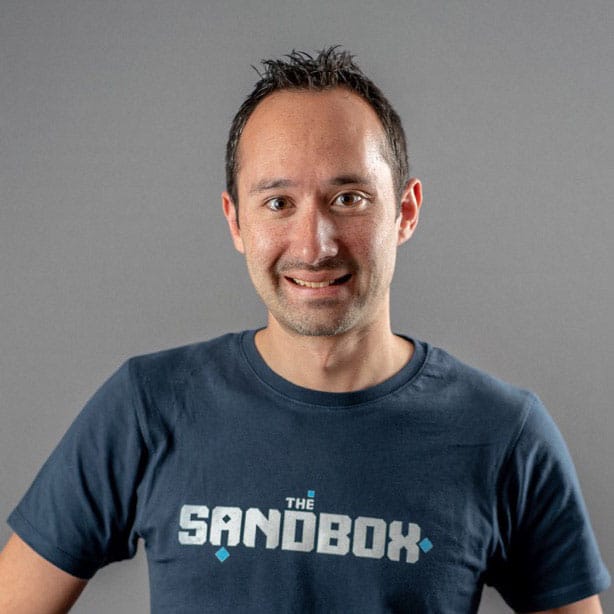 The Sandbox metaverse is made up of 166,464 unique land NFTs, digital pieces of real estate, that players can own to publish their creations, monetize their games or rent to other creators. These lands will host a wide range of experiences, and their limited number makes The Sandbox seem like a virtual Manhattan when it comes to real estate valuation. Today, The Sandbox counts over 18,500 unique land owners and generates a lifetime gross merchandise value (GMV) of US$380 million.
One of the reasons that explains the interest in virtual lands in The Sandbox is the possibilities they offer: Users can publish their own experiences and monetize them or just rent out the land to other builders.
In The Sandbox, players and creators have full ownership of anything they create or buy, and full authorship of any NFTs they create. Every creator is free to share, trade or sell their 3D creations while retaining full ownership and getting all the revenue. You can bring your own NFTs to The Sandbox, even if they were created on another platform. Similarly, you can sell NFTs made in The Sandbox elsewhere if you want to. This concept has powerful appeal, but we expect competition from those who want to establish new walled gardens.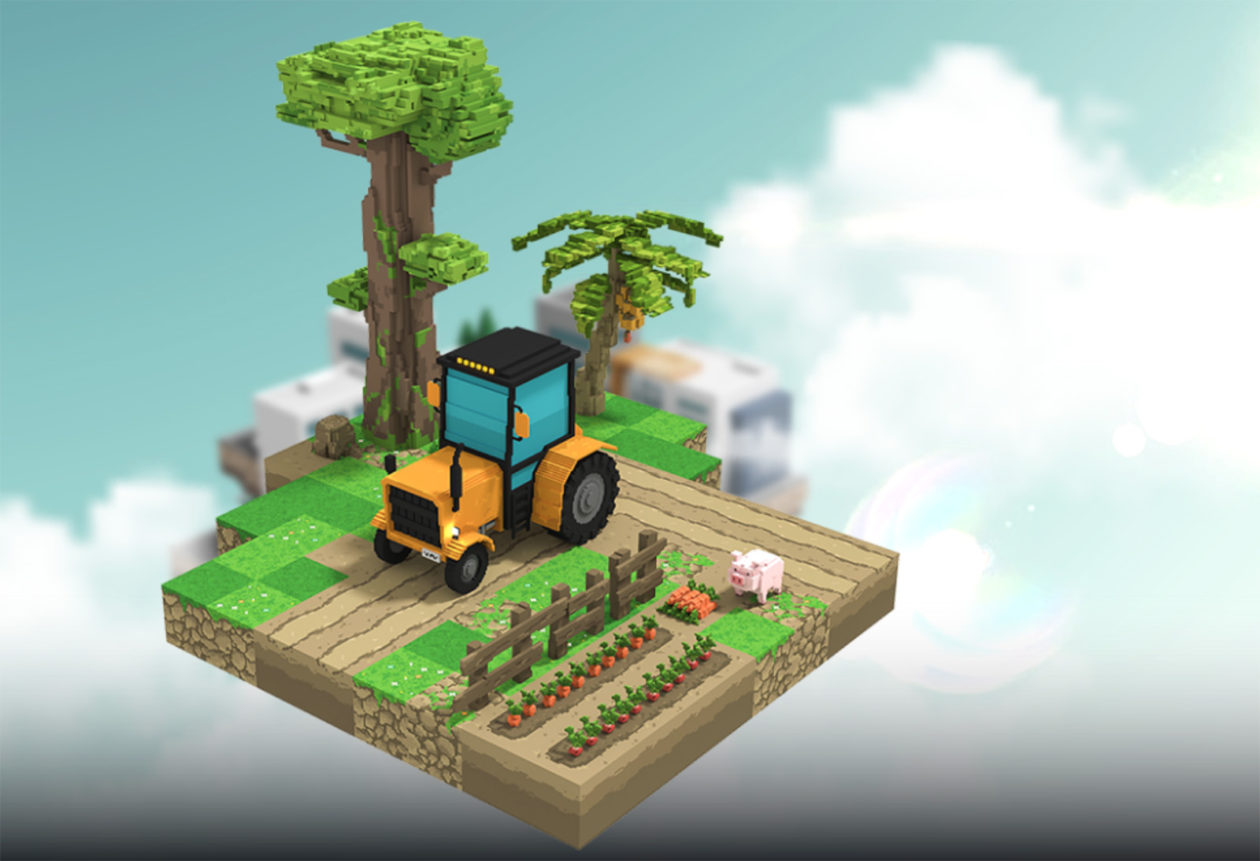 Thanks to the accessibility of VoxEdit, our 3D Editor for modeling and animating content, and Game Maker, our #nocode tool, the possibilities are amplified as anyone can build content in a matter of hours or days, unlike in the real world where the process may take months or years.
Land owners also get access to a global audience, instantly, and are no longer limited by the laws of physics. The only limits are truly your imagination.
We believe that if you offer an even richer set of digital opportunities in a creators' economy but remove barriers to entry – by offering free tools that are intuitive, financial support for creators to help them get started and no buy-in required to start creating – a digital economy can spread even faster. That's our strategy with The Sandbox.
2022 will certainly be an exciting year for the industry as a whole, as many new blockchain-based games with player-owned economies will be launched and bring on new audiences. We also expect further innovations.
We see a transformation in the next 10 years. The economic opportunities and jobs the metaverse is creating will transform how we'll be working, socializing, playing and earning. Brands like Adidas, Snoop Dogg, The Walking Dead, deadmau5, Atari, Rollercoaster Tycoon, Care Bears, The Smurfs, Shaun the Sheep, and Binance see the value in what we're creating and have partnered with us to create voxelized versions of their worlds and characters in the metaverse.
A new generation of players and consumers are interested in virtual goods and brand experiences, and that's why partners like Snoop Dogg are choosing The Sandbox as the space to perform concerts, interact with fans and establish themselvesin the digital space.
From the lookout:
Unbeknownst to those outside the NFT space, there's a mammoth blockchain game on the horizon.
Even before the launch of Star Atlas, which promises cinema-quality graphics, investors are already pouring millions of dollars to purchase in-game NFT items. The unreleased game's leaderboard shows a player with US$4 million worth of assets. This player's in-game faction's assets are worth US$68 million dollars.
The combined asset value of the three Star Atlas factions is currently over US$166 million dollars — enough for the game to be in the top 20 NFT collections even before the launch.
Star Atlas may become one of the most valuable games of all time or it may fail spectacularly because of all the hype. Nevertheless, it will be an important milestone in the history of NFTs.
The Boost from Blockchain Gaming
The rise of blockchain play-to-earn gaming has been a catalyst for the adoption of NFTs. According to games market analytics firm Newzoo, the global games market will generate revenues of US$218.8 billion in 2024. A third of the world's population are gamers and the Asia-Pacific region is the largest market for video gaming, according to Statista. Gamers are accustomed to interacting in a virtual world with game assets such as skins or power-ups. Players can potentially win tokens or NFTs and trade them or sell them on marketplaces for fiat money.
Gaming is seeing an increase in the use of NFTs. Popular NFT-based blockchain game Axie Infinity clocked more than US$126 million in sales in January 2022 and is the top NFT collection by all-time sales volume, ahead of the avatar NFT collection CryptoPunks which had around half the sales.
Businesses and game developers have seen how blockchain and NFTs are transforming gaming and are entering this arena. Microsoft in January 2022 announced that it was buying gaming giant Activision Blizzard in a US$68.7 billion push to grow its gaming business and position itself as a developer of metaverse platforms.
Cryptocurrency platform Binance in October 2021 launched its new Initial Game Offering arm to enable investments in NFT gaming projects. Helen Hai, head of NFT and fan token at Binance, predicts that with the rise of GameFi, traditional free-to-play developers will go into blockchain games.
"This game genre will not be driven by crypto native developers anymore and we will see big developers and publishers enter the space," she said.
As with collectibles, the shift to NFTs has faced pushback due to concerns about the carbon footprint, as gaming giant Ubisoft found out in December 2021 when it launched Ubisoft Quartz, an NFT platform on the Tezos blockchain.
Popular blockchain games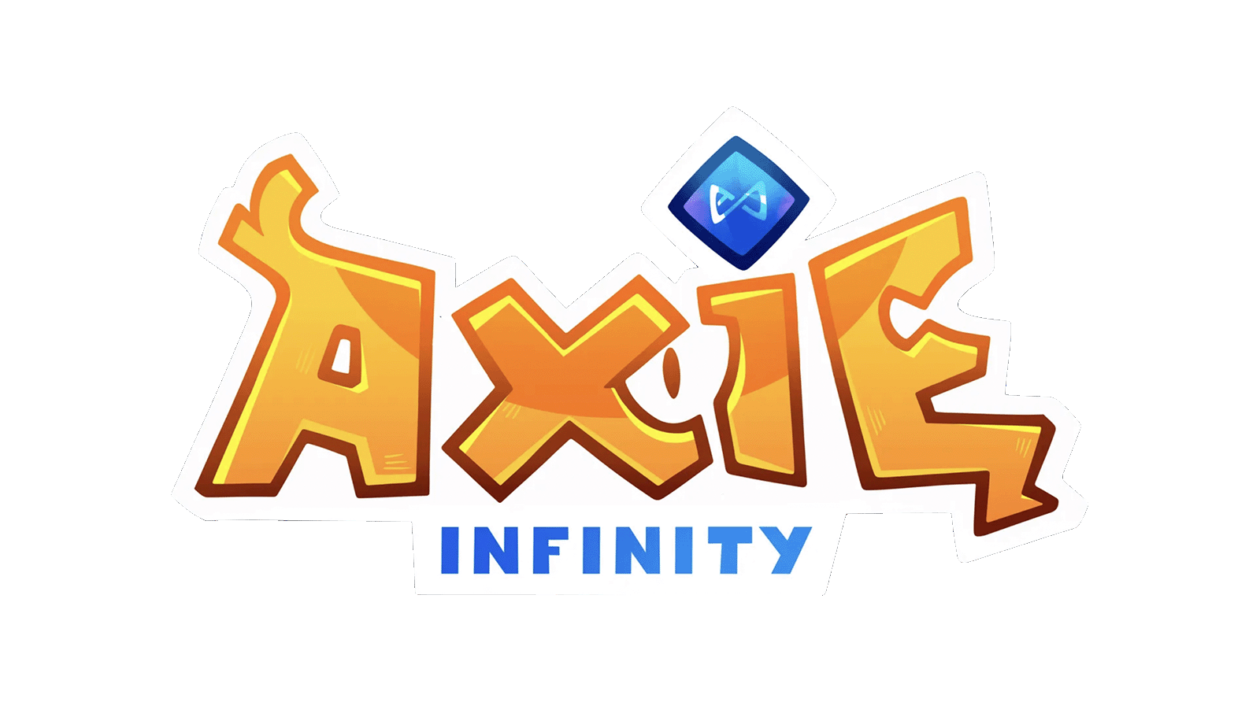 Axie Infinity
An NFT-based blockchain game in which players battle, breed, collect, raise, and
build kingdoms for pet creatures called Axies
Launched
March 2018
Blockchain
Ronin (previously on Ethereum)
Created by
Sky Mavis
2022 Sales Volume
US$209 million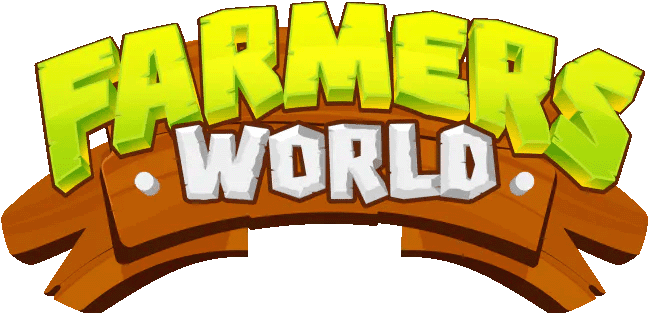 Farmers World
An NFT-based blockchain game in which players can farm NFTs, pick tools, breed animals, cultivate crops, buy land to build farms and fight jungle monsters
Launched
August 2021
Blockchain
WAX
Created by
G. JIT Japan
2022 Sales Volume
US$23.7 million

Alien Worlds
An NFT metaverse in which players compete using unique digital items (NFTs), earn in-game currency Trilium, and travel on missions
Launched
December 2020
Blockchain
Binance Smart Chain, Ethereum, WAX
Created by
Dacoco
2022 Sales Volume
US$2.7 million
Source: CryptoSlam 2022 sales volume refer to estimates for January and February.
Collaterals, Vaccine Certificates and Other Use Cases
The next 12 months will see an increase in NFT use cases beyond gaming and collectibles.
One of the more novel shifts in NFT usage comes from DeFi. In January 2022, digital asset trading group Genesis started accepting NFTs as collateral for loans and derivatives deals, in a sign that digital art has found its way into the booming market for complex crypto financial products.
Drops.co provides a platform for retail investors to secure instant loans on NFT and Metaverse assets, while NFTfi provides market making services for borrowers and lenders. Universities, governments and institutions have already started issuing NFTs to counter fraud and forgery, while experts have proposed using NFTs as vaccine certifications as well.
Binance's Hai believes traditional markets such as music, ticketing, entertainment will also look to NFTs. Of particular interest is the possibility of revenue participation via smart contracts that involve all parts of a value chain including composers, artists, musicians, producers and collectors.
Although NFTs, for now, are mostly images and short video clips, Hai expects to see dynamic NFTs being integrated with real-world data such as changes in the weather or stock prices. "Any real-world data can flow into NFTs and have an impact on the NFT itself," she said.
Rachel Mayers, VP of product at Circle, expects the use cases for NFTs to continue growing at a rapid pace. "Brands and creators will reinforce loyalty community behavior by using NFTs… eventually, everything will be an NFT."