In this issue
Crypto market: Cold snap or ice age?
OpenSea: Monkey business
NFTs in China: Token gesture
From the Editor's Desk
Dear Reader,
As many of you in northern climes will know, January is somewhat early for bears to emerge from hibernation. Yet on the crypto scene, here they are, stomping valuations into the snow with such force that the overall market's capitalization fell by almost one-quarter this past weekend.
The reasons for the dramatic drop are likely a combination of factors, but it seems difficult to deny that one bear in particular may be at least partly responsible: Russia.
Not only has the Kremlin's saber-rattling over Ukraine rocked traditional and digital asset markets from Moscow to Mumbai, but Russia's central bank has also mauled cryptocurrency market sentiment with a proposal to ban crypto in the country — the world's third-biggest crypto mining hub and the source of much of the entire industry's know-how.
An interesting and possibly overlooked aspect of the crypto market plunge is that it comes against the backdrop of an ongoing boom in the market for non-fungible tokens.
Which way crypto's market cap moves next is a moot point given the current uncertainties, but there may be a broader dynamic at play: We may be witnessing something of a decoupling between the crypto and NFT markets.
Forkast has reported extensively on the growing threat of crypto bans around the world as governments' resistance to regulating the industry collapses like so many dominoes. Yet the NFT trade remains solid to the extent that even China — the world's OG when it comes to digital dirigisme — is allowing its state-backed blockchain network to get into the game (albeit in a way that cuts cryptos out and is likely to deal the digital yuan in).
As members of the crypto community grin and bear the market misery, Beijing may have hit upon a way to tame the NFT scene and turn what looks like a decoupling from crypto to its own advantage — by "panda-ing" to China's huge and growing community of digital collectibles fans.
Until the next time,
Angie Lau
Founder and Editor-in-Chief
Forkast
---
1. Bitcoin blues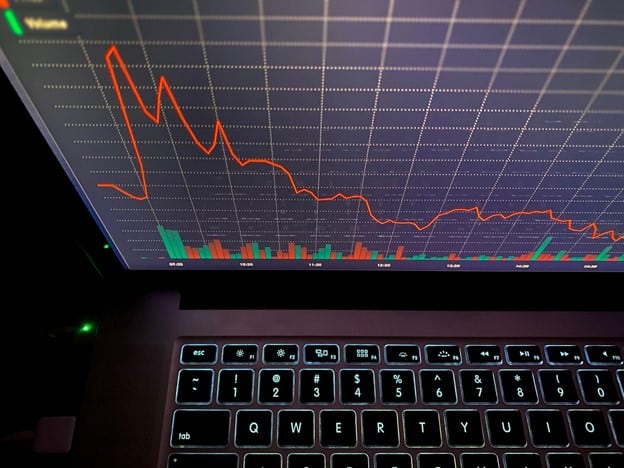 By the numbers: Bitcoin — over 5,000% increase in Google search volume.
The cryptocurrency market's stumbling start to 2022 has continued in recent days, with its total capitalization falling by as much as 24% over last weekend to stabilize at about US$1.7 trillion. Its market cap has almost halved since reaching a record high just shy of US$3 trillion last November.
Bitcoin, which accounts for 42% of the entire crypto market, has plunged 9% to US$37,709.30 over the past seven days, and Ethereum has lost 19% to trade at US$2,487.29, according to CoinMarketCap data.
Former crypto market darling Solana fared even worse, plunging more than 28% to trade at US$95.96 at press time — the first time it has fallen below the US$100 mark since last August. Solana's SOL token is now trading over 60% down from an all-time high of US$260.06 in November.
Justin d'Anethan, a crypto market analyst who will soon be joining Amber AI as institutional sales director, expects the market to plunge further before recovering. "We might be in the process of bottoming right now, which [means] we still have to go down a little bit, but probably not a crazy amount still," he said in an interview with Forkast.
Forkast.Insights | What does it mean?
Historically, Bitcoin has been seen as a hedge against the risks associated with stock market investment. When stock markets have faced headwinds, savvy investors have moved assets into crypto to weather them out. But not any more. Bitcoin — and by extension, the broader crypto market — now dances to the same tune as equities.
Bitcoin's correlation with the tech-heavy Nasdaq-100 index has reached its strongest since 2010, according to recent data. Its correlation with the S&P 500 is also at historic highs. What does that mean? Crypto, like most of the world's assets, is at the mercy of global events.
In 2022, U.S. interest rates, inflation, the ongoing supply chain crunch and spiraling tensions on Ukraine's borders are dominating the news, undermining investor confidence and leading to a broad-based slump in prices. Conversely, gold, the asset Bitcoin to which has been most frequently compared, is up as investors head for the relative safety of the precious metal.
For veterans of the crypto winter of 2018, the current collapse of crypto prices is all too familiar. This time, however, some worry that the oncoming cold snap may turn into a crypto ice age.
---
2. Trimming OpenSea's sails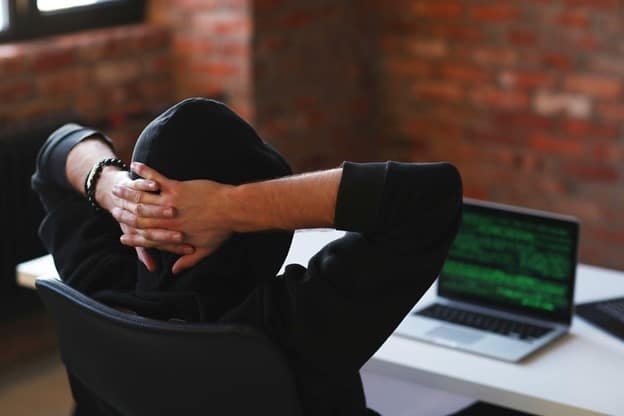 By the numbers: OpenSea NFT — over 5,000% increase in Google search volume.
The OpenSea NFT marketplace suffered a front-end attack on Monday in which the perpetrator withdrew more than 332 ETH — or more than US$820,000 at press time.
Blockchain security firm PeckShield reported the attack on Jan. 24, revealing that the attacker had received 10 ETH from Ethereum mixer TornadoCash that was then wrapped into wETH to carry out the attack.
The attacker seized control of NFTs in collections including Mutant Ape Yacht Club, Bored Ape Yacht Club and Cool Cats, exploiting a vulnerability in OpenSea's architecture to buy products at legacy prices and resell them at higher prices, defrauding the legitimate owners of the assets. One Twitter denizen with the handle TBaller.eth found that their Bored Ape Yacht Club token had been sold for 0.77 ETH (about US$1,900) during the hack, far below its floor price of 86 ETH (US$213,00).
The vulnerability was discovered by Rotem Yakir, a software developer for DeFi platform Orbs, who found that when users put NFTs up for sale on OpenSea, later canceled listings, and then updated them with new prices, the previous NFT listings with the old prices could still be accessed through OpenSea's application programming interface, even if they had been removed from the main web portal.
The hack is not the first that OpenSea and Bored Ape Yacht Club have suffered in recent months. Late last December, a Bored Ape Yacht Club collector reported a US$2.2 million theft on OpenSea in which a hacker stole 16 Bored Ape Yacht Club and Mutant Ape Yacht Club NFTs.
Forkast.Insights | What does it mean?
OpenSea has become a battleground between crypto's early adopters and an IPO-driven investor class that is increasingly defining the space, and the latest hack exposes that tension.
Early adopters prefer decentralization and the hands-off, DIY-ethos of crypto's earlier years, while an increasing number of new users — and investors — are looking for the same quality of customer service, user experience and — most importantly — security found in more traditional corners of the web.
The quirks of crypto wallets and OpenSea's reluctance to control the closure of auctions on its platform provided hackers with an entry point. As NFT exploits become more common and the technology becomes more popular, marketplaces are going to come under increasing pressure to do more to protect their users.
That's likely to lead to a departure from their decentralized roots, and with it the departure of those who helped popularize NFT marketplaces in the first place. With prices plunging on broader crypto markets, OpenSea and its peers need to do more to boost confidence in both their own businesses and in an increasingly volatile industry in general.
---
3. When is an NFTs not an NFT?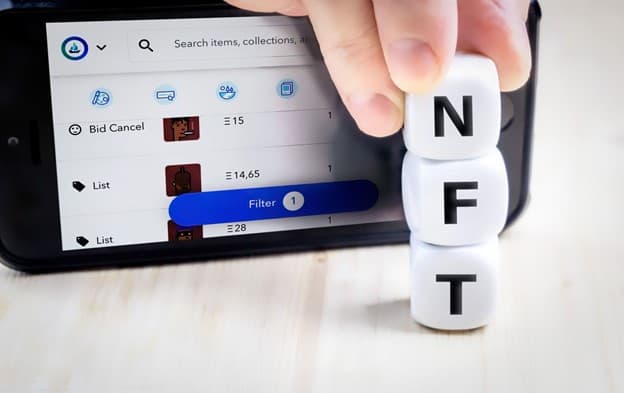 BSN, China's state-backed blockchain service network, on Monday unveiled the soft launch of its NFT platform, the BSN-DDC network, with eight partners as the first batch of platforms to join the network.
NFTs built on BSN's new network will be known as "decentralized digital certificates" (DDCs) — as part of a semantic effort to distance them from NFTs traded for cryptocurrencies on public blockchains outside China.
Auction house Rong Bao Zhai, the Hainan International Culture & Artworks Exchange Center — part of the Hainan Free Trade Port — and EY Blockchain are among the BSN-DDC network's participating partners.
The DDC network will not provide services directly to individual users, but to platforms to generate and manage DDCs. The energy consumption on the network will be paid for with China's national currency, the yuan, whose digital version — eCNY — is tipped to be formally launched at the Beijing Winter Olympics next month.
As part of the network's soft launch, BSN-DDC has integrated 10 open-permissioned blockchains, including Wuhan Chain, powered by Ethereum, and Wenchang Chain, powered by Cosmos and IRISnet.
The BSN-DDC network is currently in a two-month commercial testing stage and expected to launch officially in late March.
Forkast.Insight | What does it mean?
It remains unclear specifically how China plans to regulate NFTs, but the state-backed blockchain network's latest move may offer some clues.
BSN has made it clear that its NFTs will be exchangeable only for fiat currency, not cryptocurrency. And BSN's careful phrasing — eschewing the term NFT in favor of its own designation, DDC, "dispels the association between the technology and cryptocurrencies, which are banned in China," the state blockchain operator said in a statement shared with Forkast.
Non-crypto NFTs appear to have been anointed as legitimate by China's authorities. State mouthpiece Xinhua News Agency last month released digital collectibles featuring news photos from its archive, and state-owned media outlet People's Daily also recently launched an NFT gallery.
BSN's move to build an NFT infrastructure fits snugly into China's "new infrastructure" national strategy, which was articulated in 2020. In April that year, the National Development and Reform Commission, the nation's top economic planner, sketched out a plan in which it pledged to bet big on setting up data centers to develop blockchain, 5G networks, artificial intelligence, cloud computing and internet of things (IoT).
DDCs may be NFTs in all but name, but Beijing's rejection of the crypto technology that anchors them begs the question of whether ignoring such a fundamental part of the architecture of the digital asset market may strip it of its appeal, and ultimately undermine its entire raison d'être.