Articles by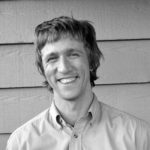 Lachlan Keller
Lachlan is a journalist and producer at Forkast working from Melbourne, Australia. His work can be found in numerous magazines in Australia on topics ranging from culture to science. Lachlan holds a Bachelor's degree in Journalism from Macleay College in Australia.
@keller_lachlan
Lachlan Keller
October 2021
October 2021
September 2021
A network patch designed to fix a bug on the Geth network has led to the world's second-largest blockchain splitting in two.
The largest cryptocurrency exchange in the U.S. has partnered with one of Japan's largest banks to gain market entry. What does the move say about the Japanese market as the industry is rocked by yet another crypto exchange hack?
Despite having verified it, and with investors already spending millions on the project, OpenSea has delisted the NFT series after being notified by its creator.