Articles by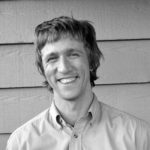 Lachlan Keller
Lachlan is a journalist and producer at Forkast working from Melbourne, Australia. His work can be found in numerous magazines in Australia on topics ranging from culture to science. Lachlan holds a Bachelor's degree in Journalism from Macleay College in Australia.
@keller_lachlan
Lachlan Keller
August 2021
A landmark US$1 trillion infrastructure bill moved one step closer to becoming law on Sunday, notably without carve-outs for cryptocurrency miners and network validators. What does it mean for the industry?
In a long-awaited reversal of a 2018 policy decision, Google will allow crypto exchanges and wallets to advertise on its platform in the U.S. But not everyone's happy.
Facebook CEO Mark Zuckerberg has a vision for metaverses — online worlds that one day will replace big parts of our offline lives. But some say that future is already here.
August 2021