Articles by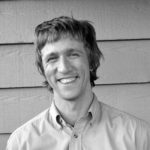 Lachlan Keller
Lachlan is a journalist and producer at Forkast working from Melbourne, Australia. His work can be found in numerous magazines in Australia on topics ranging from culture to science. Lachlan holds a Bachelor's degree in Journalism from Macleay College in Australia.
@keller_lachlan
Lachlan Keller
July 2021
Deposit account bears closer comparison to distressed debt fund than to mainstream bank account, expert says.
July 2021
Through tomorrow, a Senate committee is taking public comments on how best to make Australia into a global crypto leader and fintech hub.
ATO will contact 400,000 Australian crypto holders over concerns that they may not be fully aware of their crypto tax obligations. Tax cheats beware!
June 2021