Articles by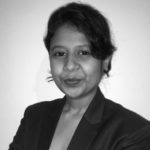 Monika Ghosh
Monika is a tech journalist. She is an avid reader fascinated by classic English literature and enjoys painting and cooking. When her head is not buried behind a book, she writes about technology like cryptocurrency, blockchain, AI and more.
@themonsoonchild
Monika Ghosh
August 2022
July 2022
June 2022
High taxes amid a bear market are tempering the enthusiasm for NFTs among Indians. But industry participants expect the country's unique cultural and demographic characteristics to provide a long-term fillip to the industry.
Still recovering from the Terra-LUNA debacle that wiped off billions of dollars in investor wealth, people sold off cryptocurrencies amid a market slump over expectations that the Fed will act faster to tame inflation.