Articles by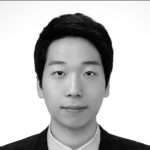 Danny Park
Danny is a journalist at Forkast.News. Originally from South Korea, Danny has produced content for media companies in Korea, Hong Kong and China. He holds a Bachelor of Journalism and Business Marketing from the University of Hong Kong.
@ParkKunwoong
Danny Park
August 2021
K-pop superstars Brave Girls, Se7en and A.C.E. are among the latest to jump on the non-fungible token bandwagon. Are fans buying it?
July 2021
July 2021
Payment for listings raises questions over integrity of cryptocurrencies' credit scores as compliance deadline nears.
A major Ethereum upgrade via London hard fork — which experts call a 'seismic shift' for the industry — is coming soon. Are 'Ethereum killers' doomed?
In a talk this week, Vitalik Buterin explains Ethereum's growing use in enterprise and the importance of building diverse, open-source communities.
June 2021
To improve public trust, South Korea is barring police officers from buying cryptocurrency. Could this presage a broader clampdown on crypto in the country?
As retail interest in crypto grows, countries around the world are grappling with consumer protection. Asia offers a window into the array of policy responses.
May 2021