Articles by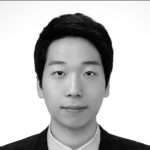 Danny Park
Danny is a journalist at Forkast.News. Originally from South Korea, Danny has produced content for media companies in Korea, Hong Kong and China. He holds a Bachelor of Journalism and Business Marketing from the University of Hong Kong.
@ParkKunwoong
Danny Park
July 2022
July 2022
June 2022
Do Kwon's proposal to create a new Terra network chain is set to go live this weekend — what does Terra 2.0 entail and will it successfully win back its following?
The man at the center of one of crypto's biggest flops is trying to resurrect the Terra-LUNA project as his tribe of followers and out-of-pocket investors want to know what went wrong.