Articles by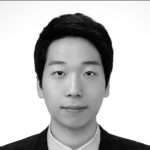 Danny Park
Danny is a journalist at Forkast.News. Originally from South Korea, Danny has produced content for media companies in Korea, Hong Kong and China. He holds a Bachelor of Journalism and Business Marketing from the University of Hong Kong.
@ParkKunwoong
Danny Park
September 2022
September 2022
Follow the money? Korea Blockchain Week concludes this weekend in Seoul and one of the overarching themes is enthusiasm for blockchain-based gaming as the key to opening up a Web3 world to a broader audience.
After high-profile cyberattacks on decentralized apps, the blockchain industry is in a hurry to ramp up security. Sam Sangmin Seo, head of Klaytn, tells Forkast that minimizing human error may be the key.
Lawmakers are pulling together regulations for trading in digital assets. If all goes to plan, the so-called Digital Asset Basic Act will be in shape by the first half of 2023.
August 2022