Articles by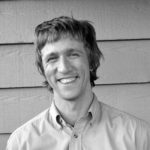 Lachlan Keller
Lachlan is a journalist and producer at Forkast working from Melbourne, Australia. His work can be found in numerous magazines in Australia on topics ranging from culture to science. Lachlan holds a Bachelor's degree in Journalism from Macleay College in Australia.
@keller_lachlan
Lachlan Keller
May 2022
A probable run on terraUSD (UST) has weighed on the ability of the company and the non-profit behind the pioneering stablecoin project to defend its dollar peg.
The non-fungible token market posted a strong bounceback in April. As one industry watcher tells Forkast, the nature of the rebound points to more room for recovery.
Except for a bout of recession in March 2020, Bitcoin has been fairly resilient to the vagaries of global financial crisis. But with murmurs of another recession gaining steam, Forkast examines the cryptocurrency's relevance as a safe haven.
May 2022
April 2022