Articles by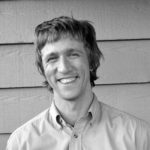 Lachlan Keller
Lachlan is a journalist and producer at Forkast working from Melbourne, Australia. His work can be found in numerous magazines in Australia on topics ranging from culture to science. Lachlan holds a Bachelor's degree in Journalism from Macleay College in Australia.
@keller_lachlan
Lachlan Keller
September 2022
Bitcoin was fluctuating around US$20,000, while Ether was among the biggest gainers in the cryptocurrency top 10 by market capitalization in early Friday morning trading in Asia. Most other tokens on the list were little changed, though Cardano rose. See related article: Markets: Bitcoin, Ether, Cardano slip; remnants of Terra – USTC and LUNC – […]
The software enterprise company is accused of helping Saylor misstate his residential address to avoid paying taxes in a district where residents pay the most in federal taxes per capita.
Bitcoin and Ether made up some ground, with most other tokens in the crypto top 10 little changed in early Thursday morning trading in Asia. Bitcoin traded back above US$20,000 after falling through that resistance level overnight. Global macroeconomic headwinds continue to drag on both crypto and capital markets. See related article: Markets: Bitcoin trades […]
August 2022
July 2022