Articles by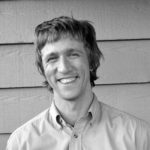 Lachlan Keller
Lachlan is a journalist and producer at Forkast working from Melbourne, Australia. His work can be found in numerous magazines in Australia on topics ranging from culture to science. Lachlan holds a Bachelor's degree in Journalism from Macleay College in Australia.
@keller_lachlan
Lachlan Keller
September 2022
The software enterprise company is accused of helping Saylor misstate his residential address to avoid paying taxes in a district where residents pay the most in federal taxes per capita.
September 2022
August 2022
A new report by Chainalysis shows that sanctioned actors, especially in North Korea and Russia, are sending record sums to crypto mixers.