Articles by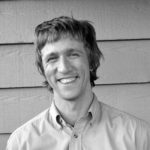 Lachlan Keller
Lachlan is a journalist and producer at Forkast working from Melbourne, Australia. His work can be found in numerous magazines in Australia on topics ranging from culture to science. Lachlan holds a Bachelor's degree in Journalism from Macleay College in Australia.
@keller_lachlan
Lachlan Keller
December 2022
By some estimates, job cuts in the cryptocurrency-specific industry are running at about 30-40%, which means tough times for employers and employees, and compensation packages are also taking a hit.
Before the FTX implosion there was Mt. Gox, an exchange that oversaw 80% of all Bitcoin trades before it collapsed in 2014. In this exclusive interview with Forkast, former Mt. Gox Chief Executive Officer Mark Karpeles says what he sees in store for the industry in 2023 in the wake of the FTX bankruptcy.
NFT investors seemingly see opportunities in a month full of surprises and headwinds for the broader cryptocurrency market.
December 2022
November 2022
The lead counsel for the plaintiff in the case has called Friday's ruling a decision with implications for the global blockchain industry