As the U.S. wakes up to the morning of Doge Day, the world's largest memecoin community is hoping to capture some of the energy that helped propel the token into the headlines last year.
There's reason to expect it might; DOGE's richest supporter Elon Musk is currently making a bid for Twitter — his platform of choice for spruiking (promoting) the token — while suggesting he may incorporate a Dogecoin-based tipping system on the platform if he is successful.
Despite the positive momentum behind the token, one industry watcher told Forkast investors need to manage their expectations.
No joke
"Elon does have an effect on Dogecoin, but we shouldn't over qualify his dedication and commitment to Dogecoin," said Ben Caselin, head of research and strategy at cryptocurrency exchange AAX.
"He's always said it's funny, it's a joke, it's for good fun. So don't make more out of it than that."
As the afternoon progressed here in Asia, DOGE's price began to creep up, gaining a few percentage points coming into the close of business, according to CoinMarketCap.
DOGE experienced a brief rally two weeks ago when Musk's bid was first announced, gaining 20% in just 24 hours.
Reaching US$0.178, its highest price since mid-January, the rally was short-lived and the token has been trading roughly sideways since the quick retreat.
"Anybody who holds Dogecoin has a wallet and is able to send it to other people that have an interest in Dogecoin," Caselin said.
"Yes, Twitter expands the network (by incorporating tipping), but is that really going to make a significant difference?"
Inheriting the earth
Named after a popular meme of the time, DOGE was created in 2013 as a joke on Bitcoin. It exploded in popularity around this same time last year in the wake of the GameStop saga that introduced the concept of memestock to the world.
A few weeks later when DOGE gained over roughly 500% in a matter of days, it defined a new type of crypto, a memecoin, spawning a series of copycat tokens of various popularity in the process.
As could be expected from a currency whose entire existence — let alone its success — is based on a joke, so too was the selection of its own day of celebration. When written numerically in the U.S. date format, 4/20 represents one of the joke numbers of the internet.
The jokes continue in the community message groups on Discord. When approached for comment on what the community expected from today's pump, among the numerous assurances the token was "going to the moon", were many sarcastic remarks.
One user named Alexia told Forkast "Doge will shock the world and all bears will be crying as they watch the massive pump and there (sic) shorts get liquidated."
Another named GrandObelisk said "A new era will be born. Doge holders will inherit the earth."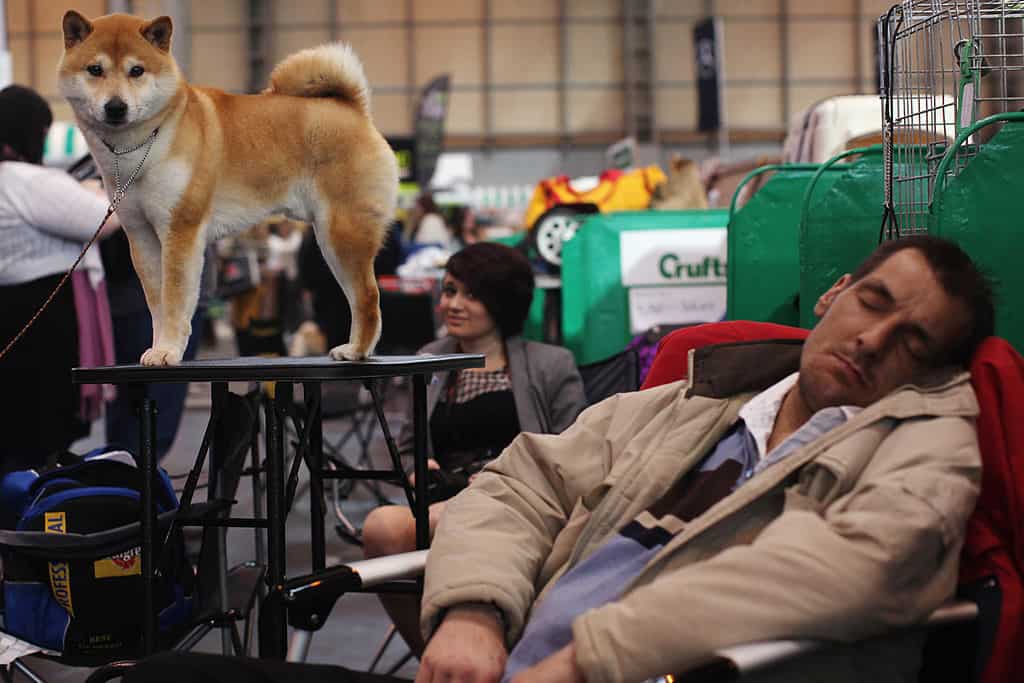 For all the jokes, the currency has a serious following with very serious money behind it.
Serious money
DOGE currently has a market cap of just over US$19 billion and sits just outside the crypto top ten and roughly US$2 billion behind Avalanche.
Despite being called "the people's cryptocurrency," sentiment does seem to be cooling off on Dogecoin. The cryptocurrency is still down about 80% from an all-time high in May. In comparison, Bitcoin is only 40% off its own highwater mark in November.
"Generally (speaking), memecoins are overall a past thing," said Caselin, explaining in the early days of the awakening of wider adoption of the crypto industry there was a lot of hype around these coins, but the market has settled around stronger use cases.
"Dogecoin does carry some kind of brand value," he admitted, "So actually Dogecoin could keep coming up every now and then."
Here in Asia, we will likely have to wait for the morning to see whether the dog had its day.