The United States, Vietnam, Thailand, China and the United Kingdom lead global adoption in decentralized finance (DeFi), according to Chainalysis' Global DeFi Adoption Index published this month.
Fast facts
"While grassroots cryptocurrency adoption generally is highest in emerging markets, DeFi adoption is strongest in high-income countries that already had substantial cryptocurrency usage, especially amongst traders and institutional investors," Chainalysis said. Chainalysis' DeFi Adoption Index ranked 154 countries by their DeFi activity weighted by purchasing power parity (PPP) per capita, value of transactions and the total number of internet users.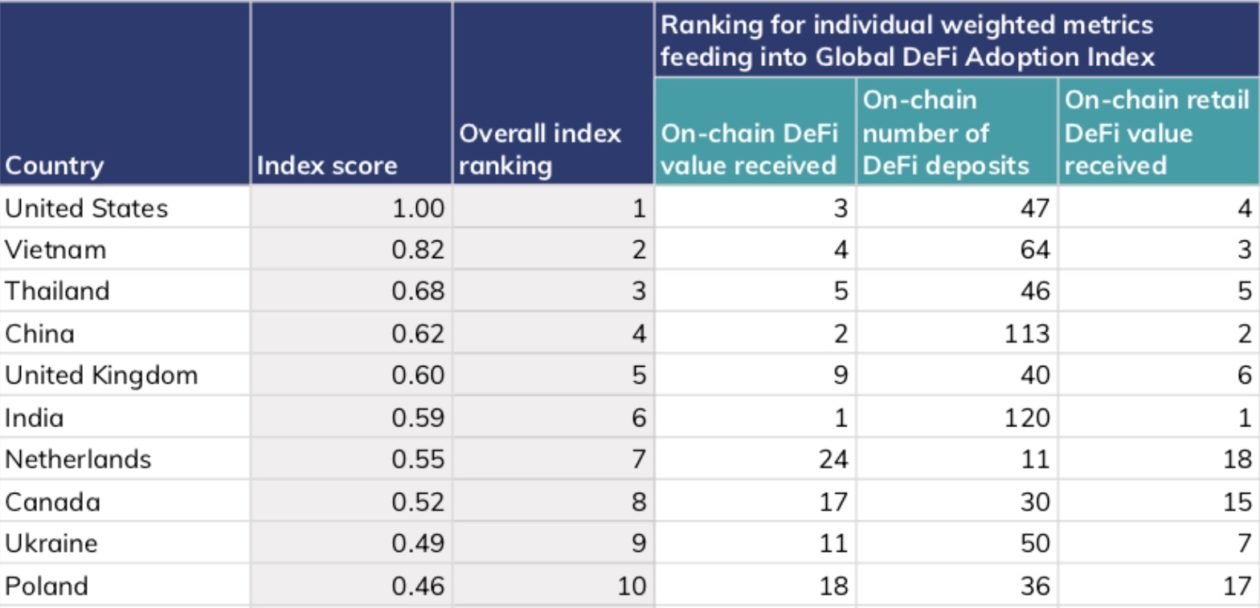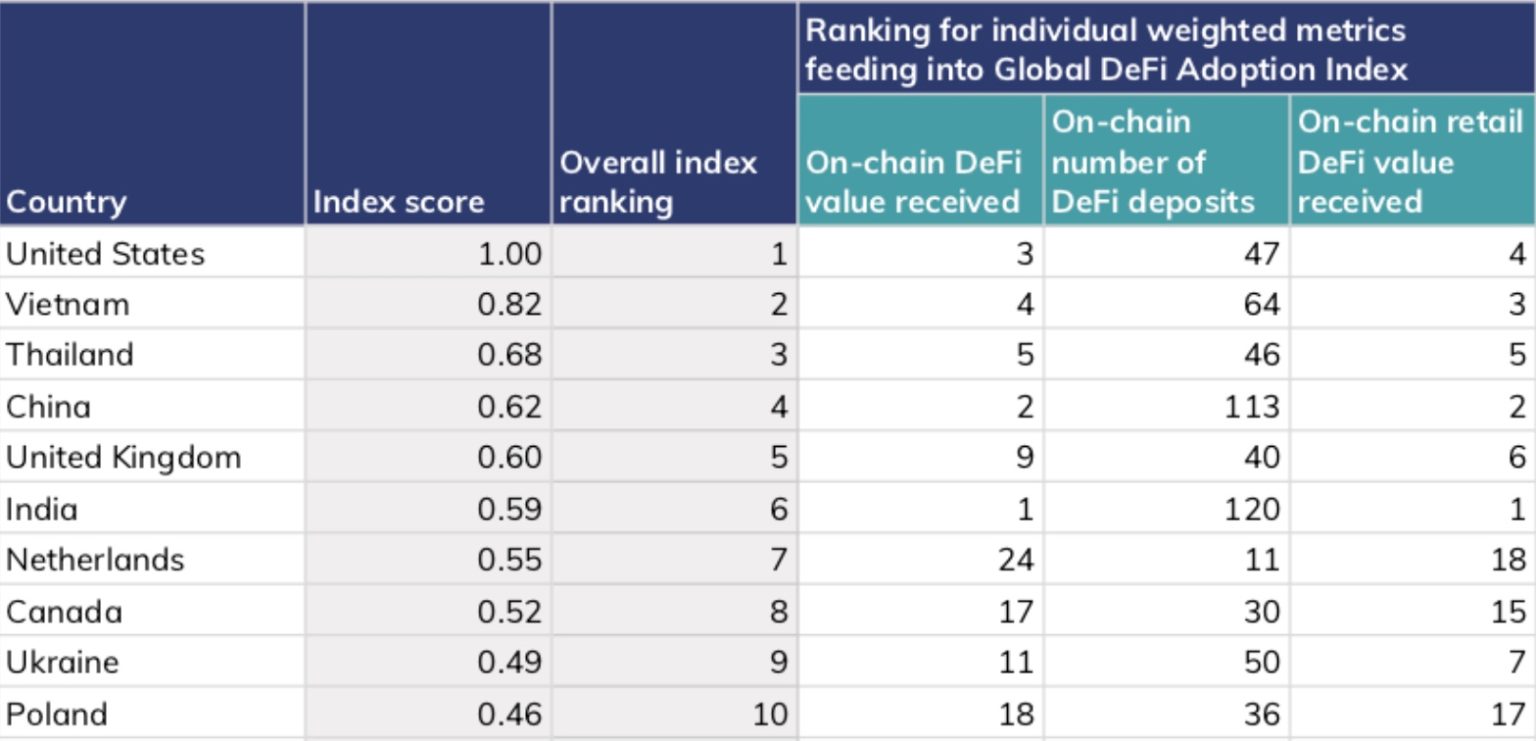 Chainalysis found that DeFi adoption has been largely driven by bigger investors — large institutional transactions above US$10 million accounted for over 60% of DeFi transactions in Q2 2021, compared to under 50% for all cryptocurrency transactions.
The total value locked (TVL) in DeFi protocols today hit a new all-time high of US$168 billion, according to DeFi Llama data. The vast majority of DeFi protocols, stablecoins and non-fungible tokens operate on the Ethereum network. MetaMask, a non-custodial wallet that allows users to interact with the Ethereum blockchain and Ethereum-compatible networks such as Polygon, this week said its monthly active users surged over 1,800% in the past year to surpass 10 million in August.
See related article: Why some big investors are diving into DeFi but others are holding back